It was a snowy Sunday morning in New York City and I sat down with my coffee to do what every other millennial does in the morning- scroll through my Instagram feed. My curiosity was piqued by a video posted by Dr. Ourian (@simonourianmd1), whom I've been following on Instagram after seeing him on an episode of Keeping Up With The Kardashians. It was a video of a facial transformation in which he enhanced a woman's cheekbones, her jawline and used a couple of lasers. After only an hour, she looked five years younger. I was in complete awe.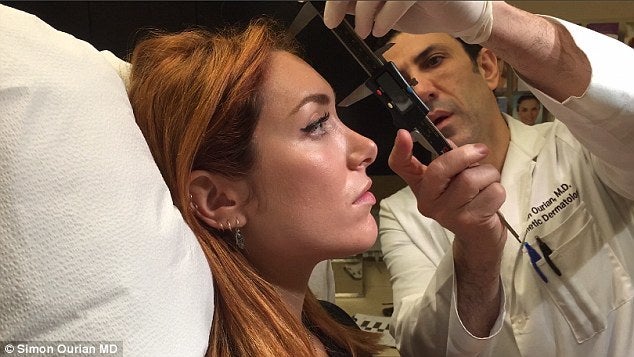 Dr. Simon Ourian is a pioneer in the aesthetics industry, a sculptor by avocation, and arguably one of the best cosmetic dermatologists in the world. The doctor's illustrious clientele includes the Kardashian-Jenner family, Victoria Secret supermodels, actors, musicians, and many of the world's royalty. With over 1.6 million Instagram followers, Dr. Ourian is no longer just the man behind these beauties, he is now a celebrity in his own right. I met up with the sought-after doctor at Epione Beverly Hills where he shared his story of developing revolutionary non-invasive techniques, pursuing his passion of helping people, and becoming a social media phenomenon.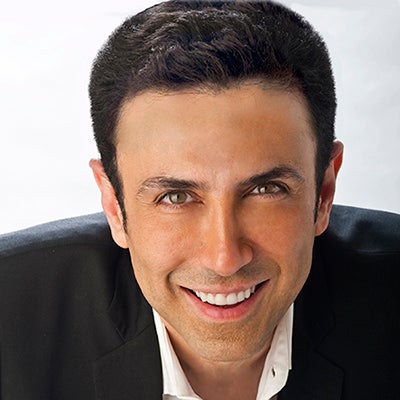 In the Epione office, Dr. Ourian gave me the grand tour. I was instantly greeted by beige marble floors, fresh flowers and largely framed pictures of Salma Hayek, Lady Gaga, Brad Pitt, and Gisele Bündchen. I wondered to myself 'are all of these celebrities his clients?'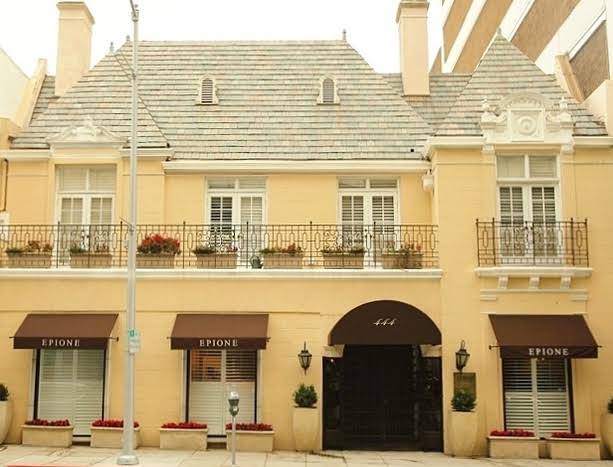 As we walked through each of the fourteen beautifully decorated rooms, I was curious to know about his journey into medicine so I asked, "When did you develop an interest in cosmetic dermatology?" His face lit up. "As a child, I saw the movie Ash Wednesday. In the movie, Elizabeth Taylor underwent cosmetic surgery and came out looking extremely youthful afterwards. It changed the way I thought about aging and was the first time I learned that cosmetic surgery could reverse the signs of aging and extend a youthful appearance."
Ourian, who was born in Iran, moved with his parents to one of L.A.'s modest suburbs in the 80's. He lived in a two-bedroom apartment with his family and, as a teenager, worked at McDonald's while he learned English. For as long as he could remember, he had a love for art, specifically sculpting. However, his parents encouraged him to explore a career in medicine prophetically knowing, as parents do, that he might go on to do great things. Besides, the art industry can be notoriously unstable.
He obtained his undergraduate in molecular biology from California State University at Northridge and was awarded his medical degree from Wayne State University in Michigan. He then went on to do his residency at UCLA.
His parents may have planted the seed of interest into the medical field but Dr. Ourian found a way to combine his artistic ability with his career and made cosmetic dermatology his own form of art.

As an outsider looking at Dr. Ourian now, living in Beverly Hills and hobnobbing with Hollywood's elite, you could easily assume that there was no struggle, hard work or determination involved in becoming the doctor and innovator that he is today. After he completed his schooling, Dr. Ourian tackled the daunting task of opening a practice. "I always knew I wanted to have my own practice," he said, "but I couldn't afford the rent for an office in Beverly Hills at the time, so I got a list of dermatologists here and contacted them, asking if I could rent a room for an office. After knocking on the 50th door, that doctor said yes! That is how we started: very slowly and we've built it into what it is today." I frantically tried to take notes but sometimes I found myself simply listening to his story with expressions of wonder. To me, this was truly the American Dream.
Now, Epione Beverly Hills is known as one of the most comprehensive, state-of-the-art laser and aesthetic surgery centers. Dr. Ourian envisioned a center where everyone could benefit from the most recent advances in aesthetic and anti-aging medical technology. His vision became a reality.
Like the true New Yorker that I am, we paused the interview to add a cup of coffee into the mix. As we were waiting to be seated at The Polo Lounge, a staff member came over and introduced herself as a huge fan of his work and told him what an honor it was to meet him. Walking to our seats, I observed other diners staring at him as if they all knew him as well. When we settled into our seats, I asked, "Do you like the fame aspect of what you do?" He replied, "I don't mind it. People don't have to go out of their way to compliment your work, but they do and I appreciate that. I recently returned from Dubai with Kim [Kardashian-West] and I don't know if I could ever deal with the level of fame which she handles so gracefully. Thankfully, I don't have to." "Yet," I said to the dermatologist who has appeared on Keeping Up with the Kardashians, Today Now, Fox News and AOL as well as in issues of Cosmopolitan, Harper's Bazaar, and Marie Claire. He can also be seen daily on celebrities' Snapchat and Instagram stories.

When I questioned him about perfecting his techniques, I quickly realized that Dr. Ourian's profession is fueled by his long-term medical goals. He explained that ten years ago, he began testing non-invasive procedures, even on himself at times. First, he worked with the Fibonacci sequence (the mathematical pattern that appears over and over in nature) because many facial elements follow this formula. When used correctly to enhance the cheekbones, jawline, nose and forehead the face looks more youthful and symmetrical. After years of perfecting this precise technique, Dr. Ourian can simply look at a person and assess which injections, fillers, or laser treatments to use along with the exact percentages that could enlarge or reduce certain features. His mental calculations end up matching those of his technological machines. However, he credits the classic art of sculpting as the secret to helping him to achieve the most natural, realistic results for his patients. He believes any enhancements done to the face should be subtle; no one should ask, "Who is your doctor?"
Within the past ten years, he has also developed the Coolaser™ for darker skin types which clears acne and discoloration, the Coolbeam™ to eliminate stretch marks, and the pain minimizing tool to called My Vibrata™ which is now used by doctors worldwide. Dr. Ourian is continually striving to improve the practice cosmetic dermatology for himself and other doctors.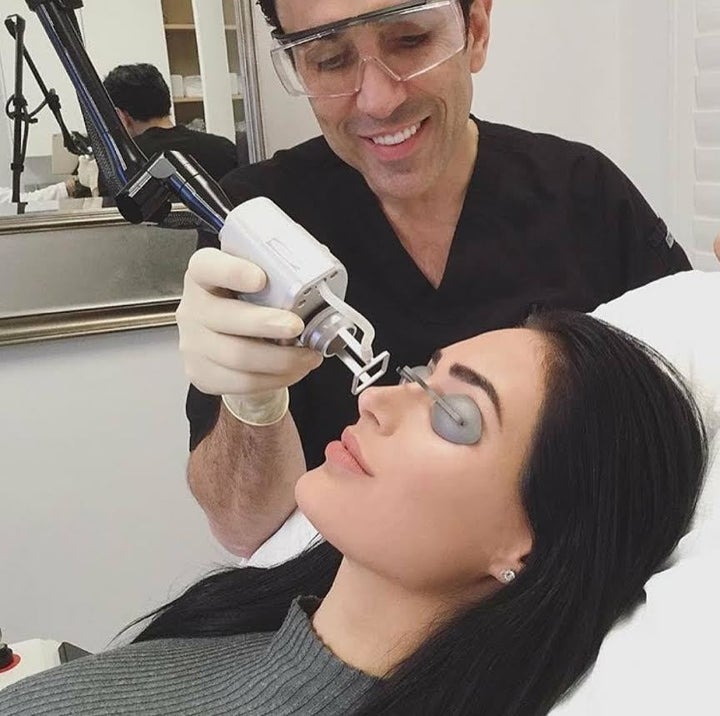 Wrapping up, I asked one final question. "What is it about this profession that makes you get up every single day?" Dr. Ourian paused for a moment then he looked directly at me and said, "Helping people. When I was younger, I was always self-conscious about my nose so I saved up my money and got a nose job. After it was done, I knew how much more confident I felt about myself. Every day, people walk through our doors with acne problems, just wanting clearer skin. Some people have been dreaming of a nose job or getting rid of the dark circles under their eyes for years. I remember exactly what that felt like. Now, I can help people achieve what they want. If that means that they can step into the world more confidently after they leave our offices then I'm happy about that."
We said our goodbyes and I left. As I reflected on the interview, it was evident to me that the human body had become his greatest work of art.
There is an old saying in my hometown: 'when you are excellent in your craft, people will notice.' For Dr. Simon Ourian, 1.6 million worldwide fans, A-list celebrities, and even the world's royalty have all noticed.
Popular in the Community