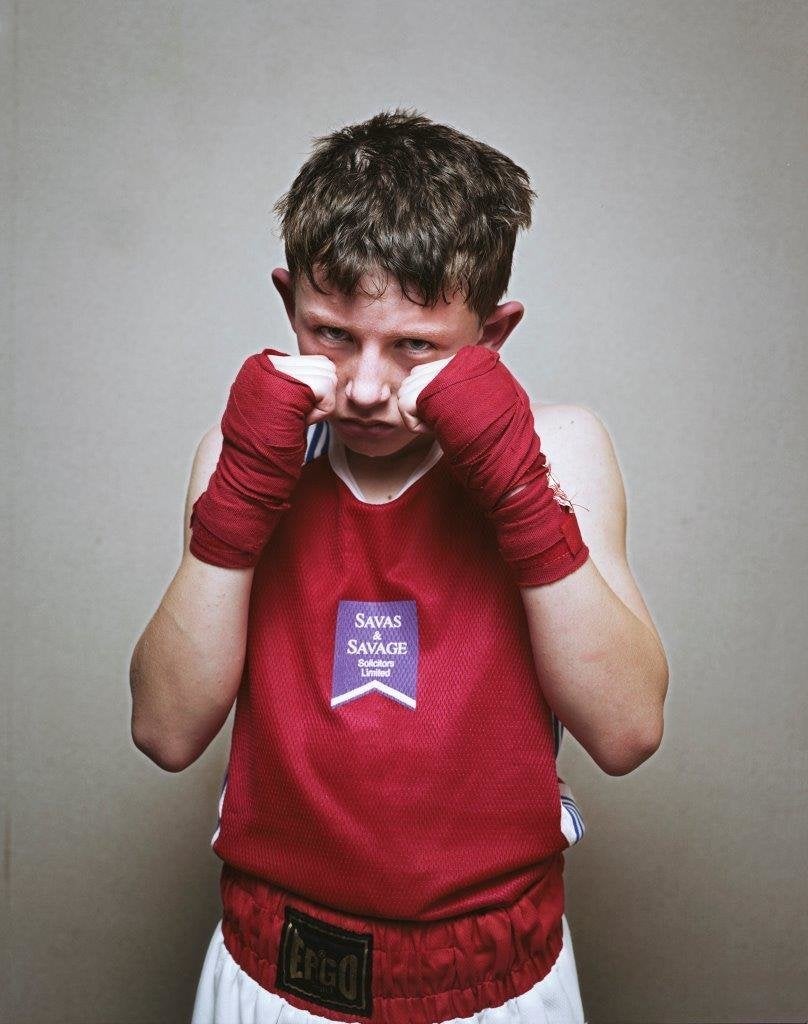 There's something strange and sometimes wonderful about watching a kid register, scrutinize and assume the patterns and behaviors exhibited by adults. For example, the first time a young boy or girl makes a concerted effort to embody masculinity, strength, gusto or power, whether through a cross-armed stance or a fearless scowl.
Photographer Jona Frank explores the dynamics of learned masculinity in her photography series "The Modern Kids," documenting adolescent, working class boys warming up at an amateur boxing club outside Liverpool, England. The young boys strike a pose for the camera, teetering between toughness and innocence in posture and expression.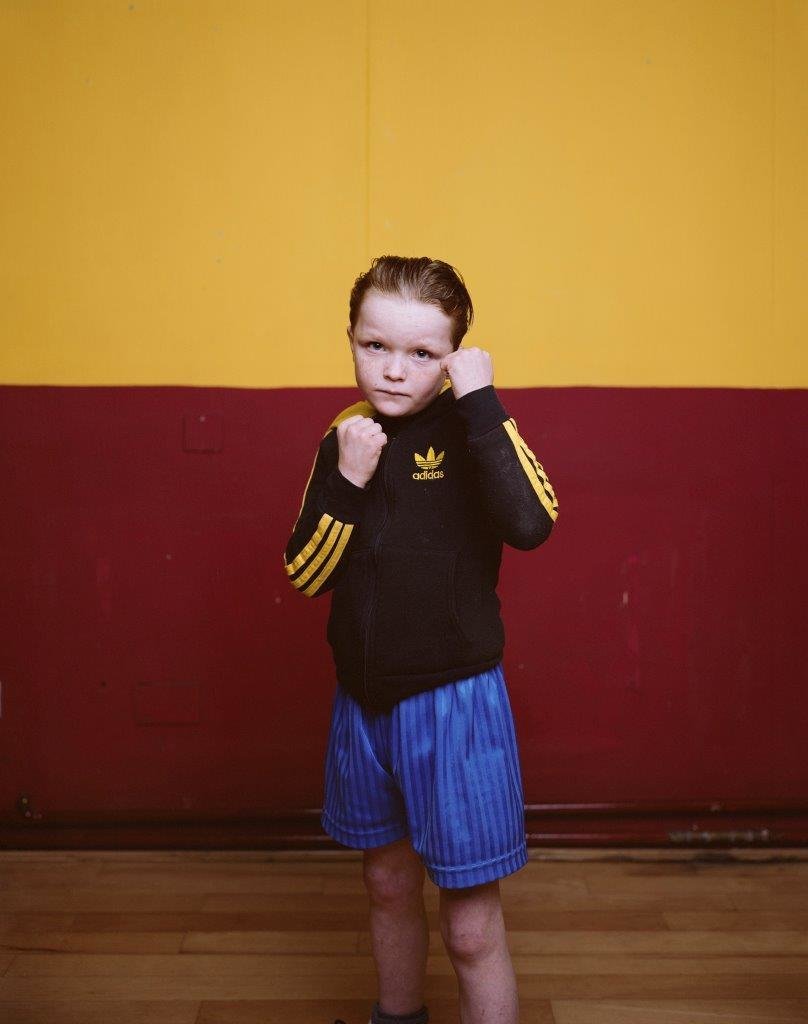 "I liked hanging out in the gym," Frank explained in a piece on The Independent. "I liked how inviting and open the space is and how hard these boys worked. I also liked the history -- here was a place where age and youth and dads and lads all coincide and work together."
Frank's straightforward photographs capture a space in between -- between childhood and adulthood, attitude and authenticity, work and play. As the subjects get older, their expressions become more assured, while the younger ones seem to ask for approval in their puzzled expressions. "All the boys tried to act tough for the camera," Frank continued. "They remind me of the Arcade Fire song 'Rococo' -- 'They seem wild, but they are so tame.'"
Frank's series will be on view at the Smithsonian's National Portrait Gallery in Washington, D.C., from March 12, 2016, through January 8, 2017. The photographs will also be compiled into a book of the same name, with an introduction by photographer Bruce Weber. See a preview below. 
PHOTO GALLERY
"Masculinities" by Chad States
Calling all HuffPost superfans!
Sign up for membership to become a founding member and help shape HuffPost's next chapter