Part One: The adventure begins within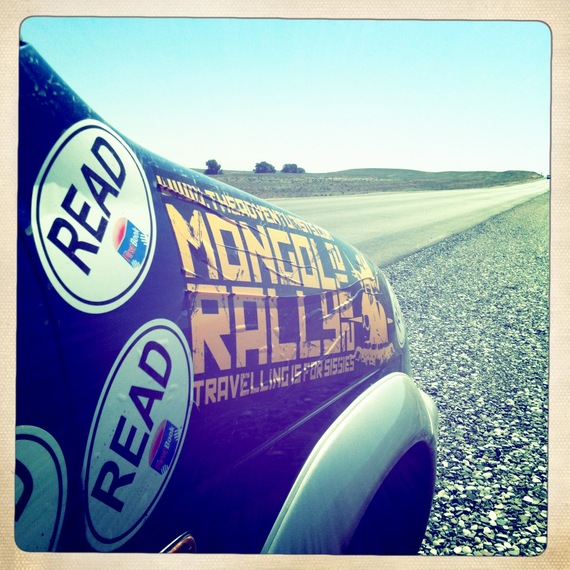 "If you haven't found it keep looking"- Steve Jobs
Adventure comes in all shapes and sizes. From raising a child to taking a wooden raft across the Indian Ocean our options are usually endless. Yet the most important adventure is the one we take within ourselves. The magic of finding out who we really are? What makes us tick? What inspires us? Ultimately, what moves us towards our inherent greatness?
What moves me is the open road and the vast opportunities to learn about life whilst traveling on it. I recently went on an epic adventure called the Mongol Rally, which is a rather bizarre car journey from London to Mongolia.
Yes.
London to Mongolia.
15 countries.
Countless near death experiences.
A few radioactive mosquito bites later and hey presto I found my mojo.
Whilst I was on the journey I filmed my experiences (Episode 1) and wrote a free e book called The Mojo Diaries Over the next few weeks I will recount some of my stories for you to ponder over. Maybe they will inspire you to go on your own adventure or maybe they will inspire you to stay safe and warm in your own home. Possibly wiser...but definitely less exciting!
I will attempt to share with you some of the things I learnt on my journey and put them all into neat little Mojo Tips that I conjured up on my trip. Just like this one: "Find yourself an identifiable goal, and stick to it" (Tip 1) I created this Tip because my goal at the time was clear. Don't die and hopefully get to Mongolia in one piece! (as I had escaped death by inches the previous year attempting to get myself and my crappy little car to Mongolia)
I have found that some of our most important life moments are centered on the goals we make for ourselves. What are some goals that you want to accomplish in 2016? Do they touch the very core of your being or are they remnants of someone else's life plan for you? My next Mojo Tip was created to inspire you to live from your heart "Do something inspiring, because inspiration is where you're Mojo Lives" (Tip 2)
As I came up with the idea of driving to Mongolia I wanted to make sure that there was a purpose beyond simply trying to actually get to Mongolia (which is no easy feat I may add...) so me and my co pilot Steve came up with a plan. We would create a charity drive where for every mile we drove we would donate a book to an underprivileged kid. 10,000 miles for 10,000 books.
In my old life I was an unhappy stockbroker and my life was a little too boring so I tried to do everything in my power to shift that. That leads us to my next Mojo Tip: "Make sure your work and your life are stimulating, Even if you are lost" (Tip 4) I created this one as I found myself lost in a field in the Czech Republic...
Onwards. At least until my next blog...