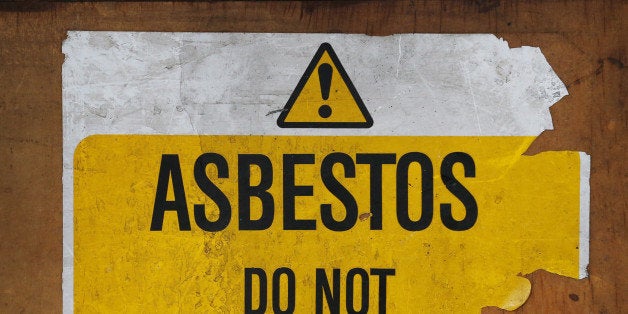 After his wife died from lack of available medical treatment, Dashrath Manjhi, a poor Indian laborer, cut a 360 foot long, 30 foot wide road through a mountain with his own hands in order to get others from his village to the nearest hospital should they ever fall ill. It took 22 years, but he reduced the distance from nearly 35 miles to 9, and changed the fate of those in his community forever.
Polio was officially eradicated in the Americas in August of 1994 -- roughly 50 years after Dr. Jonas Salk announced he had created a vaccine for the crippling disease that attacks the nervous system and had impacted humanity since recorded history.
There are countless feats humans have achieved, including many that have dramatically improved public health. Last month, during his final State of the Union address, President Obama called for a "cancer moonshoot" that will work to "end cancer as we know it today" and he's tapped Vice President Biden to lead the effort.
The same grit and determination that fueled a simple workman to drive through a mountain with a hammer and chisel, or a young researcher at the University of Pittsburgh to develop a cure that led to the elimination of one of the most devastating diseases in history, is exactly what is required to bring an end to cancer.
Roughly 1.6 million Americans were diagnosed with cancer last year, with 589,000 succumbing to the disease. Nearly 40 percent of adults will be diagnosed with some form of cancer during their lifetimes.

There has been progress. The overall mortality rates for cancer has declined in the last two decades, and the number of cancer survivors has increased, too. Almost 14.5 million Americans lived beyond their cancer diagnosis in 2014. The reasons are certainly a combination of things, including both lifestyle changes and advancements in treatment.
The clarion call announced by President Obama to end cancer will require an enormous investment and partnership from both the federal government and private sector in the area of research, and our elected leaders in Congress from both parties should come together to lead this effort.
Mr. Biden has called for more open sharing of data as well as harmonizing existing efforts by pulling together the right players in order to build on the work already completed by many others. This will go a long way in harnessing the greatest minds in this space and will certainly have a significant impact.
There are other steps the federal government can take now that will go a long way in preventing future cases of some cancers, including those triggered by exposure deadly carcinogens like asbestos.
The debate over the health risks caused by the deadly fiber has long since ended, yet it remains legal and is still imported and used in a number of industries and products today. Even though the amount of asbestos used in manufacturing has dropped since the mid-1970s, the number of deaths attributed to it has not, with up to 15,000 Americans dying each year at the hands of the lethal dust.
"The best message I can give ... is that if we stop a person's exposure to a carcinogen, we stop the cancer. That's something society can do," said Dr. Richard A. Lemen, who served as Assistant Surgeon General.
This month is National Cancer Prevention Month, and Congress could mark this moment by heeding the words of Dr. Lemen and many others who have dedicated their lives to public health, by instead moving forward proposals that would ban known human carcinogens, starting with asbestos.

Great things on behalf of the people can be achieved when goals are set and the ambitions to realize them are big, as we have seen many times before, including from a solitary man in a small Indian village and at a laboratory in Pittsburgh.
Popular in the Community