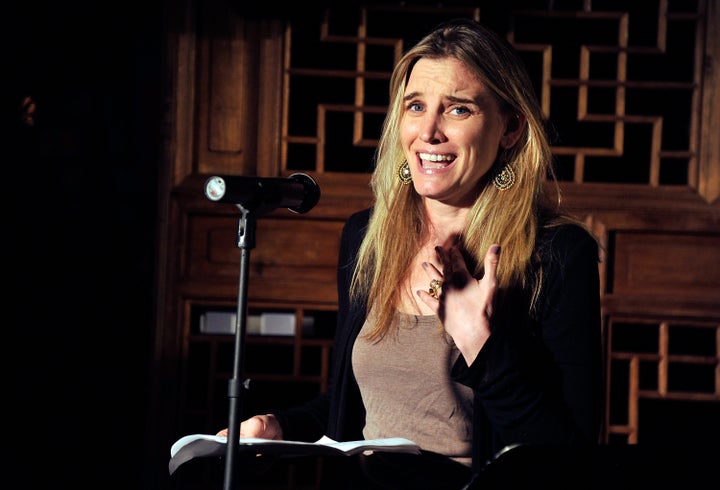 Ten writers and comedians shared deeply personal accounts of the moment they knew their marriages were over. Sure, the subject matter may have been gloomy, but their riffs were darkly comical, not depressing:
"Some breakups are dramatic, other decidedly less so," said Ruth Andrew Ellenson, one of the performers and author of The Jewish Girl's Guide To Guilt. "And others are the result of being forced to listen to really bad poetry."
"One day we visited the beach and she asked me to buy her a djembe drum," said Emmy nominated writer Joe Gressis, another performer. "...The day she left for the drum circle without said crappy end table should have been a pretty clear sign other skins were getting hit."
The event--hosting by Huffington Post Divorce in conjunction with Meetup.com--garnered capacity crowds and rave reviews from attendees and speakers.
Video by HuffPost's Hunter Stuart