On Tuesday evening in New York and Los Angeles, groups gathered to share stories about the end of their marriages in a pair of raucous events--part story slams, part therapy sessions, both thoroughly entertaining.
Capacity crowds streamed into Macao Trading Company in Tribeca and Palihouse Holloway in West Hollywood, respectively, to sip cocktails, nibble on appetizers, and watch a total of 21 performers (about 10 on each coast) riff on the darkly hilarious, deeply heartfelt details of the all-important moment they realized, oh boy, it's over.
Sure, the topic may have been bleak, but the vibe was more comedy club than pity party as Melissa Francis from CNBC's The Call and comedian Carlos Kotkin hosted the hour-long events, leading lively audiences through a stand-out collection of performers--bestselling authors, Emmy-nominated writers, actors and award-winning comedians and storytellers among them--who told their stories in under 4 minutes each.
Elsewhere across the country, groups gathered through Meetup.com to stage their own events. Did you attend one? Send photos, video, or emails to submissions@huffingtonpost.com
Click through for photos of the New York and Los Angeles events; send us your photos from 'Moment I Knew Meetups' across the country and we'll add them to our mix. Plus, check back for a link to video of the event. And a huge thank you to all our performers!
-Sara Wilson
Huffington Post Divorce Editor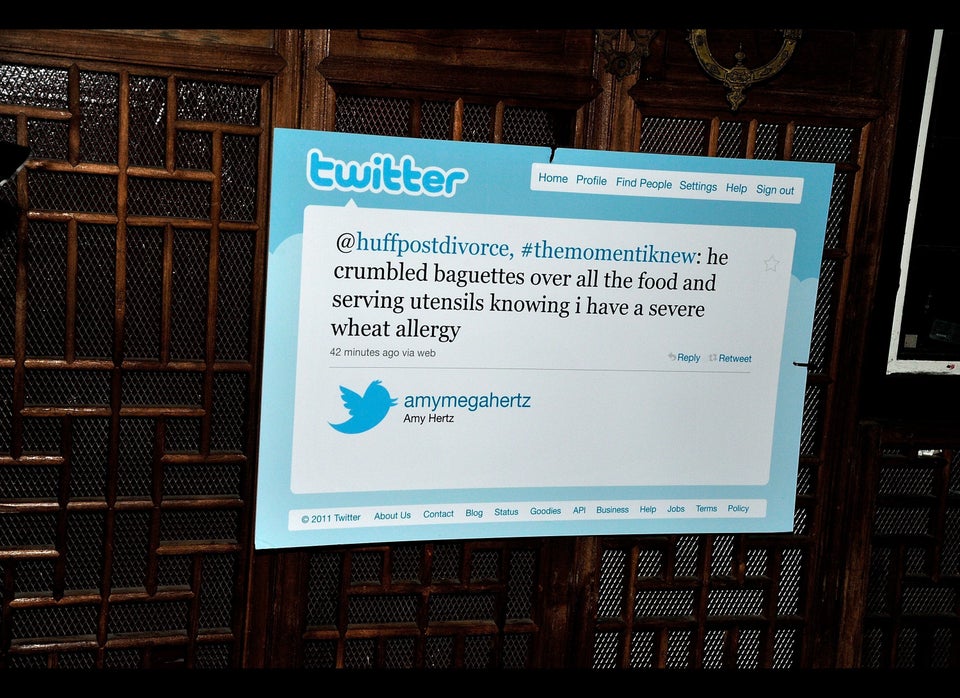 The Moment I Knew Meetup Event
Related