When was the moment you knew you weren't satisfied?
That was the question we posed to our readers last week, and you came through with awesome stories about Big Life Changes -- you know, the kind of changes that come with Big Capital Letters. Most of these "a-ha!" moments fell into a few buckets, from job changes (which included a lot of former attorneys, some of whom we've included), to relationship break-ups to lifestyle shake-ups.
We've partnered with USA's new original series "Satisfaction" to bring you those moments of clarity that led to the big leap.
When was the moment you knew you weren't satisfied? Share with us in the comments.
The moment I knew I wasn't satisfied ...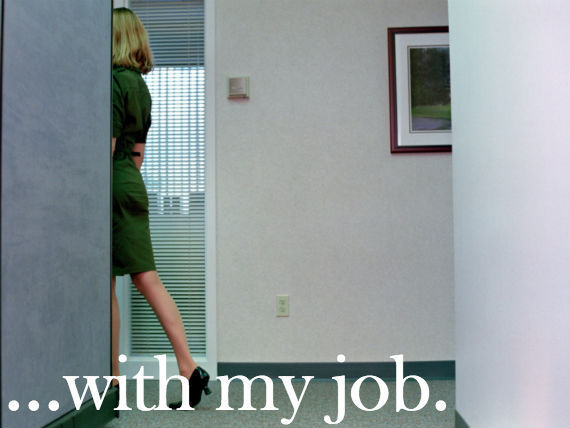 Image: Gettystock
I was a high school teacher for 15 years. I loved every minute. After marrying an Aussie in August of 2009, we took a year off to travel around the world. The moment began on that adventure and grew stronger upon our return. After a year of long-term travel and life on the other side of the world, it was impossible to fit back into those same boxes prior to that life-changing journey. I had changed.

A few years went by and the feelings continued to grow. There had to be something more. With the onset of Common Core, strict rubrics and teacher evaluations the difference I used to feel that I was making every day dwindled. The need for a change, a better work/life balance, more freedom and the ability to make a difference in a new way swallowed me whole. I leapt and I haven't looked back. Today I am a freelance event planner and travel writer who smiles a lot more each day.
I was working as an attorney in Washington, D.C. The moment I knew was when the agency director who I assisted screamed at the top of her lungs, insulting the entire staff. I had only served as assistant director for 30 days, but during that time she asked me to fire people who did not deserve to be terminated. She regularly brought staff to tears. Because I was a political appointee, I wrote a resignation letter for the city administrator stating that I refused to work in such a toxic environment. He said he would reassign me.

I decided to go on vacation while I waited. Music was always my first passion, but I'd had little time for it since the campaign and new administration. I googled summer music programs because I thought they would offer a nice alternative vacation. Berklee College of Music's program came to the screen. I applied, and left a few weeks later to spend a week in Boston. I could not remember a time when I was happier. I knew then that music was what I wanted to pursue. There was no job in the world that could provide me with the personal satisfaction and inner peace that music does.
The moment I knew I wasn't satisfied...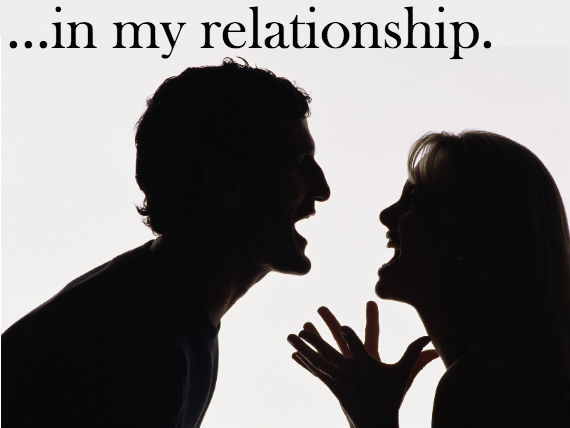 J. Renee*
Bartender, Life Enthusiast
My boyfriend and I had been together for almost three years and living together for two. There should have been other "a-ha" moments before this one, but we all know how love is blind and makes you do really stupid things. So I was holding on for a lot longer than I should have despite glaring issues. Because we were together for so long we, like most couples, had talked about marriage and having children. The moment I knew I was no longer satisfied with this relationship happened in the shower, where I like to do most of my thinking. I, for whatever reason, realized that if I walked out of the bathroom and he was on a knee with the most perfect ring and asked me to marry him I would not hesitate to say NO.
I had known I wanted to get divorced for a long time in the depth of my soul, but I hadn't wanted to say it out loud for fear of committing to it. But each day that went by the sadness and unhappiness grew within me until I couldn't bear to hold it in any longer. And that was the moment I knew.

As I arrived at the gym that morning, my plan was to move through my workout as usual and prepare for my busy day ahead. Seeing my best friend on the treadmill, I could feel the tears begin to well up in my eyes. I stopped at the doorway and took a step back into the hall. She saw the look in my face and immediately came over.

'I want a divorce,' was all I could say. We sat on the floor of the hall and I cried. For at that very moment I knew that there was no going back. My life was about to change forever and I was scared to death.
I realized I wasn't satisfied and that it was time to end my six-year relationship with the mother of my two daughters while I was having lunch with my mom one afternoon. As we were dining, she brought up a family member who had been married for 25-plus years. We'd often discussed their relationship: He was a beaten-down man who lit up and came alive only when his wife wasn't around.

My mom asked, 'Do you want to end up like him?'

In that instant, I realized this was the exact path I was heading down unless I made a drastic change in my life. This conversation was the spark that ignited a change that led me to my life's purpose. I may never have reached this point if not for the decision I made that day.
Jenn Scalia
Life and Relationship Coach, Speaker and Author
After so many years of trying to control my marriage to make my husband see my value, make him see the pain his inactions caused, I began to act out of character. I completely lost control of my emotions, my thoughts, my words and my actions. I wobbled for months back and forth, saying I was going to leave, not having the guts, waiting for something drastic to happen. I was tired of not feeling loved. I was sick of not feeling important.

There came a point where I just couldn't take it anymore. I did the unthinkable: I cheated on my husband, stepped out on my marriage, and I knew right then it was over. I admit I was a coward and took the 'easy' way out. But I felt FREE and I realized that freedom was what I was craving all along. From that moment on, I vowed to never settle in a relationship again.
The moment I knew I wasn't satisfied ...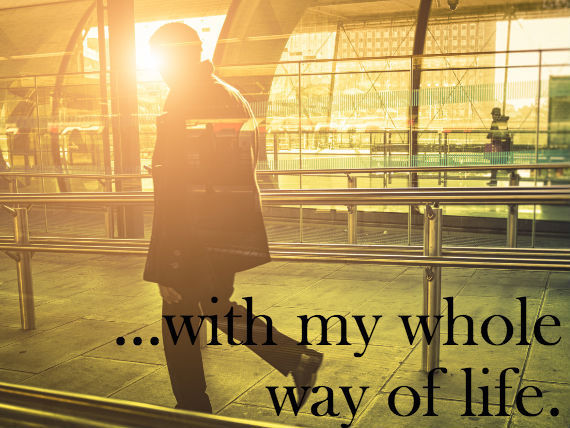 A dear (married) friend held a fabulous bash which I attended solo, pretty much as usual, despite the fact that I was in a six-year relationship with a foxy-looking musician who never seemed to be in the same relationship with me. At the time, I was working ridiculously long hours. As I looked around the room at all the happy couples, I realized my life was not working, on any level, and I needed major change. I wasn't happy. I wasn't successful. I was stuck.

In one crystalizing moment, the hostess asked me where the nowhere man was, and when I told her I didn't really know she said, 'When are you going to dump this guy and get yourself a real man?' Out of my mouth leaped the words: 'My soulmate is waiting for me in Italy…' Where that came from, neither of us knew, but the next day I booked myself a one way ticket to Rome, quit my job and said sayonara to the musician. Two weeks later, I was on the bird to the Eternal City, and I have never looked back. Also, not that long after arriving in Rome, I found an amazing soulmate -- and we're still together. And still in love. Sometimes you just have to get out of your own way long enough to let a miracle happen.
There had been times in my life when I thought, 'Hey, maybe I drink too much.' I would get into bed resolving to take a break. Sometimes that happened, sometimes it didn't. A little over a year ago, my husband and I were fighting — I'm pretty sure it was about nothing. Watching him watch me as I went from rational to enraged, then as I went to get another glass of wine, I knew it was time to stop.

Often, there's an assumption that people who quit drinking did something truly life-ruining. Imagining total destruction makes it easier for others to understand the choice, and easier for people to keep drinking long after they know in their gut that it's not a good idea. But, for many of us, the moment isn't waking up in a smashed car or getting fired; it's looking at yourself and realizing that you're done being unhappy.

'Everything is going to end someday.' It wasn't a fun thought to be having in my mid-twenties, but it started creeping into my day-to-day activities a few months after my grandmother passed away. Slowly but surely, I had begun questioning the validity of the choices I'd made. Sure, I had a solid, well-paying job that for the most part I enjoyed -- but even on the best days, I found myself wondering what else I could be doing with my 40 hours a week. My uncertainties edged their way into my relationship. I became upset over seemingly small things. I began to feel that I was in a race against time -- I had a constant desire to be doing more, seeing more.

The clock ticked away. I stayed at my job. I stayed with my boyfriend.

The slow and steady process of unraveling finally came to a point the day after I marked my fifth year living in the same city. It was a checkmark on a calendar I'd been closely monitoring for the past four months.

There I was, on a rooftop overlooking the city I'd learned to call home, with the people I'd learned to call friends, watching the Fourth of July fireworks that had started launching across the city as dusk fell.

'This should be perfect,' I thought to myself, 'but I'm, absolutely, undoubtedly miserable.'

Suddenly everything seemed so obvious. There, on that rooftop, I knew what I had to do.
Want more? Tune in to USA's new original series "Satisfaction" on July 17 at 10/9c to watch what happens when a couple decides that "having it all" is not quite enough.
Interviews have been edited and condensed for clarity.