Approximately five thousand Bahá'ís attended the dedication of the Bahá'í House of Worship that took place from October 13 - 16, 2016 in South America. These joyful hearts gathered and were taken on a journey of remembrance and appreciation for Bahá'u'lláh.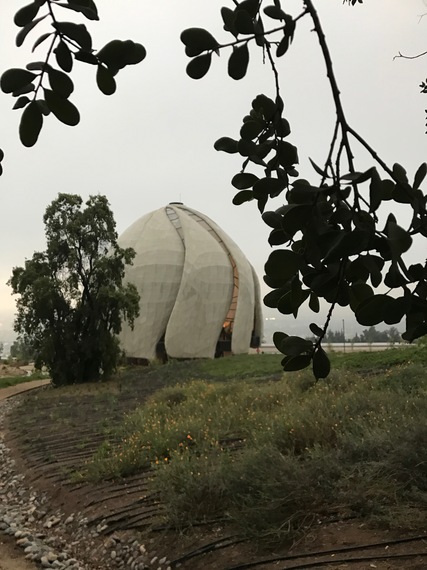 The realization of this temple was a hopeful foreshadow 97 years ago in the Andes Mountains which boasts the highest peaks. On July 22, 1919, one Bahá'í arose to 'Abdu'l-Bahá's call and traveled to South America. She didn't come from money and paid for her travels by writing. Martha Root at age 47, proclaimed the Faith in Brazil, Uruguay, Argentina, Chile, Peru, Panama and Cuba.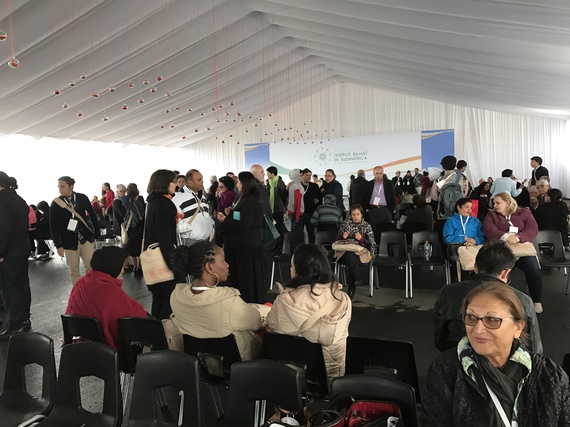 'Abdu'l-Bahá wrote Martha Root when she returned from South America:
"Thou art, in truth, a herald of the Kingdom and a harbinger of the Covenant. . .. Thou art truly self-sacrificing. Thou showest kindness unto all nations. Thou art sowing a seed that shall, in due time, give rise to thousands of harvests. Thou art planting a tree that shall eternally put forth leaves and blossoms and yield fruits, and whose shadow shall day by day grow in magnitude.' [1]
The Bahá'í community of Santiago, Chile prepared a memorable dedication allowing each believer the opportunity to walk the footsteps imprinted by Martha Root. They provided ten mini Bahá'í prayer booklets in each canvas tote so that the beauty of Bahá'u'lláh's teachings would be shared. Most importantly to invite the people of Chile to partake in visiting a place where they can meditate and pray regardless of religion, color and race.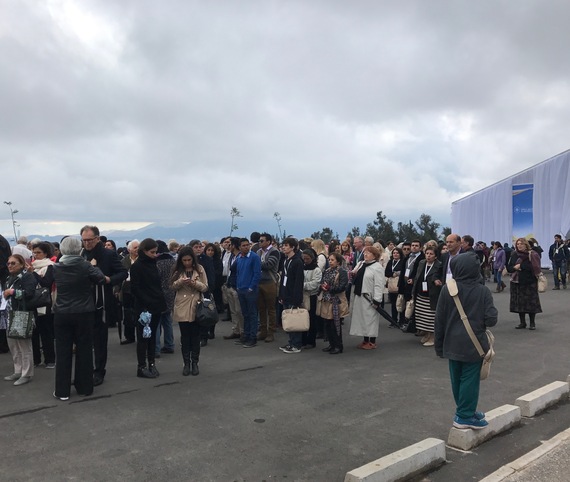 Representation of Bahá'ís from over 150 nations attended the dedication in Santiago whose primary language is Spanish. To honor Martha Root's selfless efforts almost 100 years ago, Nightingale Tours provided soil from Martha Root's grave located in Honolulu, Hawai'i to it's tourists. This trip to Santiago was Nightingale Tours launch of its religious and spiritual tours. To view their website and insights on the tour please visit www.nightingaletours.com. To read about the teaching efforts during the dedication please visit Bahá'í Travels.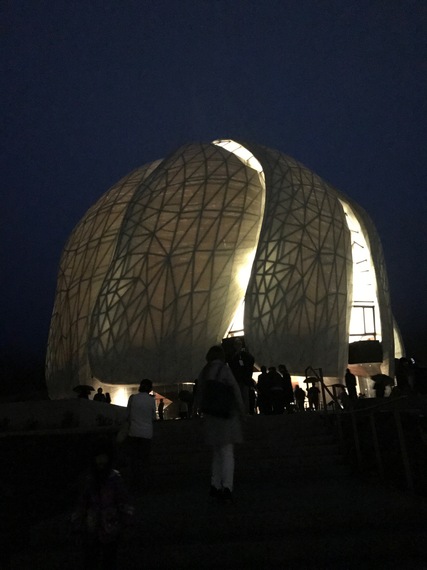 The Bahá'í House of Worship of South America (Peñalolén, Santiago, Chile) is now open to all peoples of the world. For more information pleas visit this site.
Source: 1 Bahá'í World, vol. V, pp. 48-49.
What is the Bahá'í Faith?
Bahá'ís believe that all humanity is one family; that men and women are equal; all prejudices must be extinguished; individuals must investigate truth independently; science and religion are in harmony; economic problems are linked to spiritual problems the family and its unity are crucial; there is one God and all major religions are sent from God and World peace is vital!
For more information about Bahá'ís, please visit this site.