Getting paid to watch Netflix all day is a real job. Jury's out on whether it beats Ben & Jerry's ice cream tester, but it comes pretty darn close. This is THE MORNING EMAIL for Tuesday, July 8, 2014.
The Scuttlebutt
TOP STORIES
ISRAEL LAUNCHES 'OPERATION PROTECTIVE EDGE'
"The Israeli military launched what could be a long-term offensive against the Hamas-ruled Gaza Strip on Tuesday striking at least 50 sites in Gaza and mobilizing troops for a possible ground invasion aimed at stopping a barrage of rocket attacks against Israel." According to Israel's Defense Minister, the operation "will probably not end within several days." CNN explains why there's been a recent uptick in violence. And read President Obama's op-ed for peace that appeared in Israeli newspaper Haaretz today. [AP]
HARD TO DEPORT KIDS
"President Barack Obama is holding off for now on seeking new legal authority to send unaccompanied migrant kids back home faster from the Southern border, following criticism that the administration's planned changes were too harsh." Here are five things you need to know about the immigration crisis. [AP]
PUTIN FACING POINT OF NO RETURN WITH UKRAINIAN REBELS
"As Ukraine laid plans for a siege of pro-Russia separatists' remaining bastions Monday, Russian President Vladimir Putin faced a critical decision on whether to answer rebel pleas for military help—a move that could determine what he gains or loses following a monthslong conflict that has roiled global powers." Here's how the rebels are preparing for their last stand. [WSJ]
STATESIDE: Criminals Need to Up Their Game
Note to self: if you're a fugitive, don't pen op-eds. The Wall Street Journal turns 125 today. Take a look at its first front page. Here's everything you need to know about the pot industry as Washington state's first recreational stores open this week. A Six Flags roller coaster accident leaves four injured in California. Here's what Casey Anthony's life is like three years after she was acquitted. And check out how to remove your house from Google's Street View.
In birds of a different feather news, this cat just wants to be friends with a parakeet.
INTERNATIONAL INTRIGUE: Typhoons are Scary
A powerful typhoon hit the Japanese island Okinowa today. Teens are taking selfies at Auschwitz. An Afghanistan suicide attack killed 16. Deforestation may be to blame in West Africa's Ebola outbreak. Pope Francis vowed zero tolerance after meeting with clerical sex abuse victims Monday. And Angela Merkel's not gonna be happy about this: the CIA is briefing Congress about their involvement in German intelligence gathering.
In too adorable news, here's a hedgehog yawning.
BUY! SELL! BUY! We Will Miss You, Cupcakes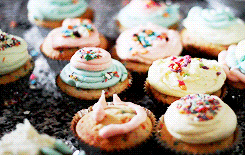 Sayanora overpriced cupcake craze: all Crumbs cupcake shops were shut down suddenly yesterday as the company contemplates filing for bankruptcy. Your old flipphone could be used to help stop illegal logging. The mobile wallet service Isis is rebranding to avoid association with the extremist group. And Walmart is trying out a smaller stores model to rejuvenate sales.
In too close for comfort news, this airshow landing is way too low.
SCOUTING REPORT: Game Watch: Germany v. Brazil
Nate Silver breaks down how Neymar's injury affects Brazil's World Cup chances. Grantland explains why the "trade rumor era" has taken over the NBA's regular season. This is why you don't fall asleep at a Yankees game. And judging by this video, we can do the Nae Nae better than Johnny Manziel, which is truly saying something.
In camouflage news, this tiny hedgehog loves his pine cones.
CULTURE CATCH-UP: Crack Open a Book
There's nothing on TV anyways -- here are the books you should be reading instead of watching "SVU" reruns. Taylor Swift wrote an op-ed for The Wall Street Journal about the state of the music industry. Could Sarah Palin be headed to "The View"? The latest trailer for "Gone Girl" is giving everyone the heeby-jeebies. And after binge-watching "The Walking Dead" this weekend, we're truly terrified by what season five's latest teaser could mean.
In scaredy-cat news, this dog is terrified of passing his cat friend on the stairs.
LIVIN': Next Up, Beef Bourguignon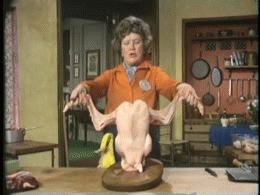 Let's be real -- we all like to show off for our family and friends. Here are twelve recipes that sound way harder to make than they are. This breakdown of how creative geniuses organize their schedules will make you feel a lot better about your time management. Take a look at the bags of the summer that only look like they'll hurt your pocketbook. Are you addicted to your Mac? We are. And we adore these six must-have apps. And here's why it's ok to not know what you're doing for the rest of your life (but don't worry, we'll still be writing The Morning Email).
In hops news, meet the Keurig of beer.
OTHER PEOPLE'S BUSINESS: Girl Power

Emma Watson and Jennifer Lawrence palling around is almost too much for us to handle. Jessica Simpson couldn't look more beautiful in her wedding portrait! This video of Tom Hanks busting a move to "This is How We Do It" is pretty much all you need to get through the day today. Talk about a hot item: Sofia Vergara and Joe Manganiello are the next "it" couple. Solange finally spoke out about THAT elevator incident. And Leonardo DiCaprio is officially losing the baby face and becoming a ringer for Jack Nicholson. [Image via Twitter]
In sorcery news, this cat somehow got through this window.
TWITTERATI
@Kurt_Vonnegut: Here we are, trapped in the amber of the moment. There is no why.
@damnitstrue: Relationship goals

@CIA: No, we don't know where Tupac is. #twitterversary
@bobsaget: I wanna buy everyone a round of shots. #EpiPen
@HistoryInPics: James Dean, 1955. Photograph by Phil Stern.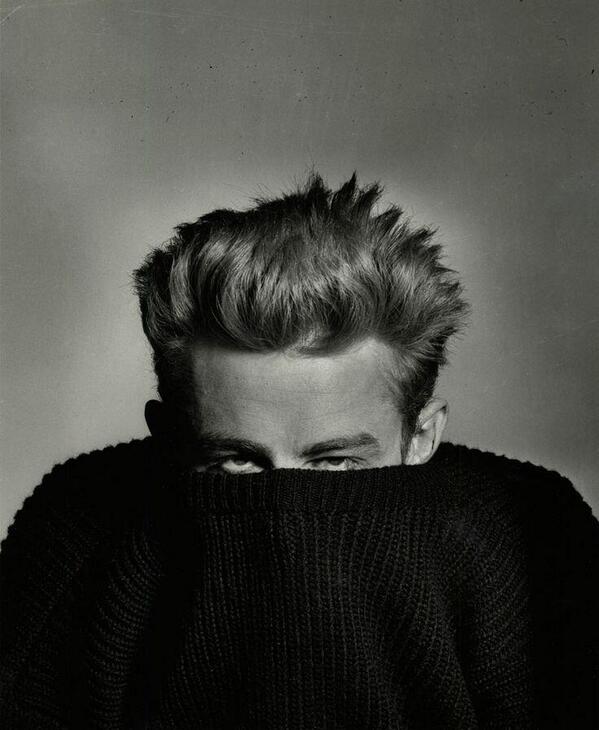 ONE MORE THING
This is what happens when you drop a ring while proposing mid-skydive (but don't worry, it ends well).
Got something to add? Send tips/quips/quotes/stories/photos/events/scoops to Lauren Weber (lauren.weber@huffingtonpost.com). Follow us on Twitter (@LaurenWeberHP). Does somebody keep forwarding you this newsletter? Get your own copy. It's free! Sign up here.


Calling all HuffPost superfans!

Sign up for membership to become a founding member and help shape HuffPost's next chapter