On day 3, I continued my journey through the Mosel region of Germany and found myself in the beautiful town of Pünderich and greeted by Clemens Busch in his home on the river bank.
Clemens Busch knows Riesling. An organic wine producer and member of the VDP - his Grosse lage estate, essentially the Grand Gru classification of wine in Germany, can be found worldwide including my two favorite U.S. cities, New York and San Francisco.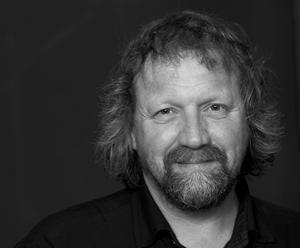 In 1971, many small vineyard parcels were combined into larger ones, but Busch decided to retain the original parcel names contained within the greater "Marienburg", which is designated on each label.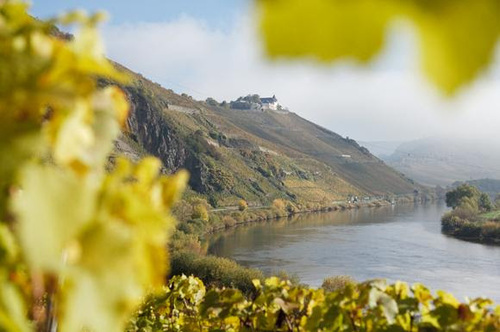 There are three distinct types of slate that contribute to the palate of the Pündericher Marienburg vineyards. Red Gray and Blue.
Rothenpfad: Red Slate
Falkenlay:Gray Slate
Fahrlay: Blue Slate
Each one influences the pointed nuances of the wine's flavor profile. For instance, the red slate creates a certain spice in wines, blue slate wines have a distinct minerality and are extremely concentrated, and the gray slate wines present fruity tones, are creamy, rich, and have a mineral tone. I had the opportunity to try each of these wines at the estate after Clemens pointed out each of the parcels in the Marienburg site (pictured above). The cool river breeze and reflection of the sun, make this great climate for the steeply plotted vines that run up the hills of the river bank. You can even make out the variances in the colors. As marked best by Clemens "Each parcel has its own personality. It's as if each wine has it own soul."
I had the chance to ask Clemens about the Rieslings on Finger Lakes in New York state. To which he replied they aren't Mosel Riesling but appreciates them for what they are, and gave his nod of approval. The one thing that stands out between a German Riesling is the striking balance of the sweetness and acidity which creates a robust flavor that is more approachable than the traditional sweet white wine.
These are top quality amazing wines at a great value. Period.
If you're located in NYC - Appellation Wine & Spirits carries Clemens Busch. They will be tasting Rieslings and other world wines on November 6th.
Related