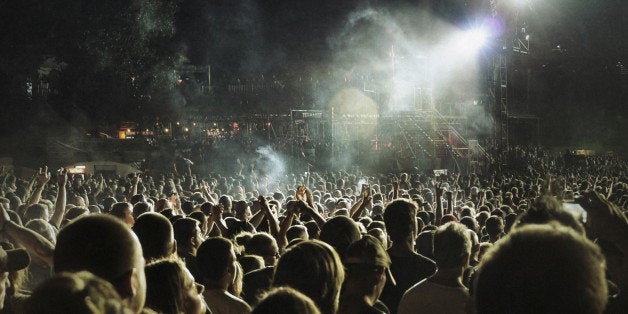 A tribute to an icon is no easy feat for any artist. The goal of a tribute is to show admiration and gratitude for life and legacy in addition to creating a moment that touches the hearts of the audience. A prime example of this took place on April 30, 2016 when former Prince saxophonist BK Jackson and the FAMU Wind Symphony performed a memorable and heartfelt rendition of Purple Rain as a tribute to Prince during the 2016 Spring Commencement at Florida A & M University (FAMU).
Jackson's solo grips your heart and pulls you in from the moment his first note hits the air. His performance felt deeply personal and connected. Many times throughout this masterful rendition it often sounded like his saxophone was literally shedding tears. In an interview Jackson gave with the Tampa Bay Times in 2014 he recounted his time with Prince with gratitude and authentic admiration for the artist. When asked about his life on tour Jackson said,
The lessons that you learn in that camp and being around such a musical genius and icon, is literally priceless. The techniques that I get just watching him, lessons that he doesn't even know he's teaching- those are probably what I would consider to be the most valuable. How he conducts himself, how he conducts the band, how he interacts with fans on and off stage those are lessons that I take with me. I mean if you have to have a teacher, why not Prince.
Jackson praised Prince for teaching him lessons regarding musical technique but also for life in general. Jackson recounted an instance where Prince was not satisfied with the sound during a practice rehearsal. He watched Prince break down every section of the band and fine tuned it until the sound was to perfection as if they were in a studio session. Jackson saw this as genius on a musical level, but he also saw it as a metaphor for tackling obstacles in life. Jackson said,
That approach right there is how I should approach every piece of music and really life in general. Whenever things kinda get hectic and they don't necessarily hit the way you want them too, just break every piece down part by part and watch them come back together. It's gonna be great.
During the commencement service video (around 1:20) Jackson takes the audience to church and elevates Purple Rain from a performance to a moment. The emotion can be felt in every note. It's evident that Prince left an indelible mark on Jackson and the world at large. This performance has set the bar incredibly high for tributes to come but that's a good thing and the least we can do to pay homage to the musical genius, teacher, pioneer, and humanitarian that Prince was.
Support HuffPost
The Stakes Have Never Been Higher
Popular in the Community