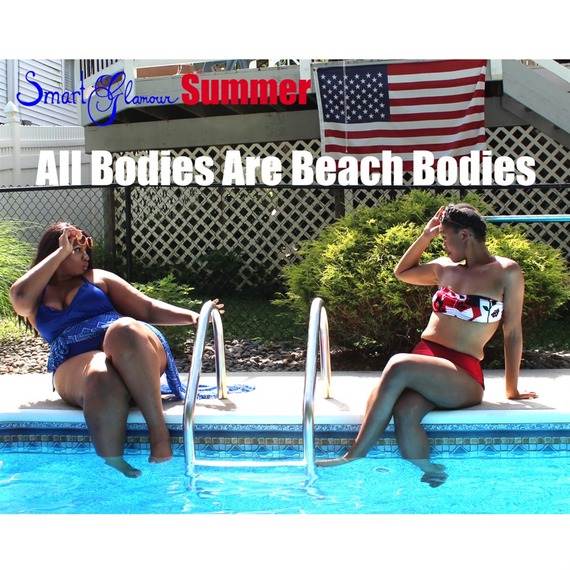 I have written many, many times about being a plus-size woman and the realities that this has created for me in fashion; clothes are often hard to find in my size, period, they're often not created for the fit of a plus-size body, and of course, many fashion companies would like to pretend that bodies like mine don't exist to begin with. That's why I'm so in love withSmartGlamour, a plus-size fashion company created by fashion designer Mallorie Carrington, which was created to offer affordable and fashionable clothing for all, no matter your height, shape, size or age. They are definitely doing that with their awesome clothing, as I can tell you from my own experience! I'm amazed at how both their messaging and clothing is on point -- and no, I'm not being paid to say that. This company is the real deal and everyone who has ever felt insecure or bad about themselves when buying clothing should take a look at this company, because they will change your perception on fashion.
On their website, SmartGlamour lines out the three overarching goals that they have as a company, which are to empower women through clothing and lead them towards body acceptance, create high-quality clothing for an affordable price and get rid of girl hate, so that we can all embrace our bodies and each other. They offer sizes that range all the way from XXS-6X, making it probably the most size-inclusive range I've ever seen from a single clothing company.
They also allow you to customize the tailoring of each individual garment, to ensure that it fits your body perfectly. As Bustle editor Marie Southard Ospina pointed out in a write-up about the company, most companies who offer size-inclusivity only expand their straight sizes, without changing anything about the garment to fit plus-size bodies. I took advantage of this amazing option and can tell you firsthand that it really does fit my curves better than any straight size swimsuit ever could.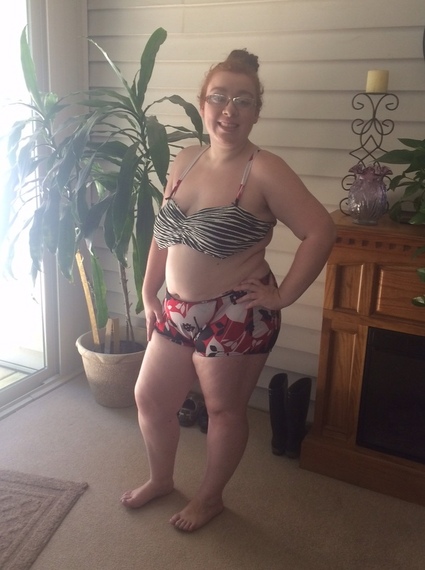 I'm pictured here wearing the Bette style top and bottom and just love how they fit my curves. The top is so perfect for my bust, and I was shocked at how comfortable it was -- I find bikini tops are either too tight and while I'm supported, I feel like I'm suffocating, or are well supported but too loose everywhere else, with the straps constantly needing to be adjusted. This top doesn't come with any of those problems. I'm in love!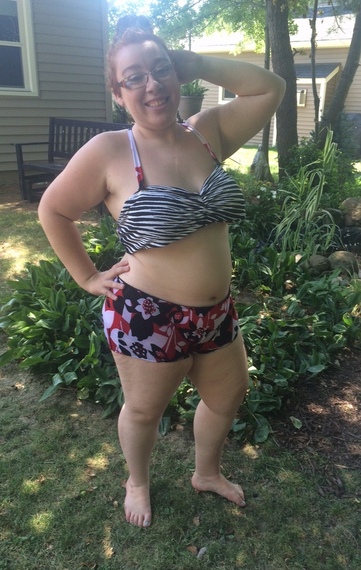 If you've been frustrated by your other shopping experiences, I would encourage you to look into SmartGlamour, because I think you'll find that you have a different experience. But, Mallorie doesn't want you to feel pressured into purchasing her stuff, but seeks to cultivate a natural relationship with her customers. "I don't just want you to buy my clothes. I want you to buy the clothes that you want, that you need, that you go into your closet to look for but don't exist. I want you to create the pieces you need for your life, style, and body that will empower you to feel more confident and use that feeling to take steps in the journey to love your body," she says.
SmartGlamour is the real deal when it comes to body positivity and size-inclusivity, which makes this company an overall win. If you want to check out what else this brand is doing to create body positivity, take a look at any number of their social media campaigns, from #MeasureMeBeautiful to #AllBodiesAreGoodBodies. You can currently buy pieces from their collection on their website.
Cheers to summer fun and #fatkini selfies!