I'm going out on a limb here to say that this is the most branded Presidential election campaign that we have ever witnessed. Case in point: Hillary and Donald each have an online store to buy candidate schwag! Branded merchandise, shall we say.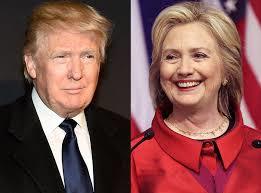 Maybe it started with Obama in his first election when he came up with the poster and tagline: Change. That visual became an iconic representation of what he would deliver…isn't that a brand?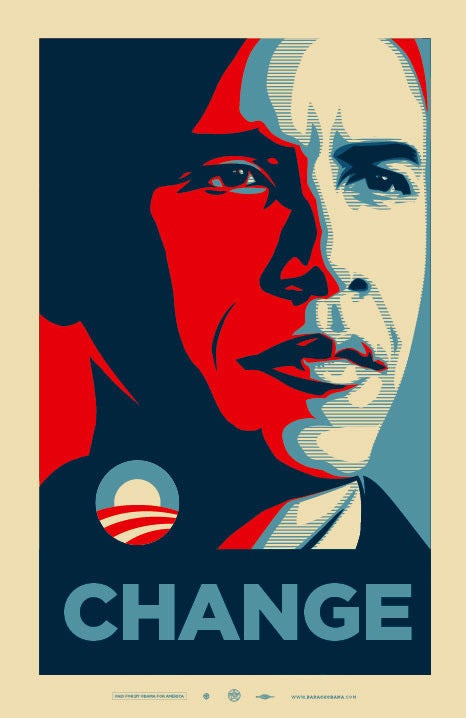 But these two candidates have taken branding to an entire new level…an unprecedented Presidential level. 
Brand Trump is so branded that I believe he is over-shadowing Brand Republican. He's more branded than his own party. And by "branded" I mean having a consistent emotional appeal that is targeted to a specific target audience to motivate them to buy. Isn't that a brand? His audience is motivated to buy; we can all see that on television and our social feeds. Those that aren't "buying it" are not in his target market. It's a simple, but carefully calculated, equation of matching message to market that is Branding 101.
Plus Brand Trump has even smartly branded his opponent "Crooked Hillary." Politics aside, it's quite brilliant marketing. Position your opponent in the exact emotional way that you want her represented, in an attempt to pre-empt her own branding. We don't generally see that kind of outright direct competitiveness in traditional brands, but it happens. Look at Coke vs. Pepsi back in the day. Burger King vs. McDonald's. Samsung vs. Apple. Knocking down your competition to raise your own profile is a common marketing strategy.
She's trying to de-position her opponent by trying to get people to visualize him in "Presidential situations" like in the situation room. "Do you want that temperament in the situation room," she questions us. For her own branding, she's staking claim as "no one more qualified ever" and "making history." Her experience and stability is the basis for her brand…that's her brand messaging
Again, her specific target audience either buys it or not.
Speaking of which, how about that Vermont Ice Cream with Bernie Sanders. One brand helping elevate the other and vice versa, both with similar values.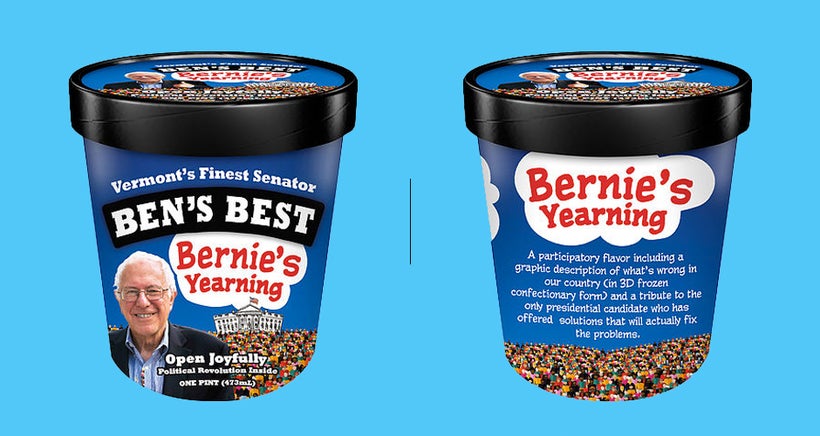 So while I'd like to think that this election will be about the issues and about making America better, in reality I think it's a war of the brands. Not just Republican vs. Democrat brands, but Brand Trump vs. Brand Hillary. 
The war is on…it's not only who will shout/market louder, but also who will resonate more clearly with more people/audiences.
In closing, there is one interesting wrinkle that most brands can't overcome: both "brands" have historically high unfavorable ratings. Huge unfavorable ratings, actually. I've never seen that before and it would be difficult for most brands to overcome in the marketplace.
It's really worse than the cola wars.
REAL LIFE. REAL NEWS. REAL VOICES.
Help us tell more of the stories that matter from voices that too often remain unheard.
This post was published on the now-closed HuffPost Contributor platform. Contributors control their own work and posted freely to our site. If you need to flag this entry as abusive,
send us an email
.