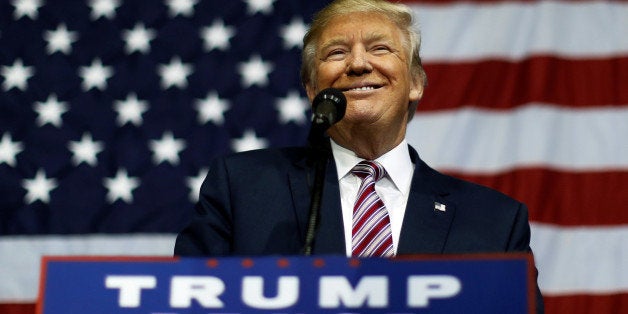 President-Elect Trump is on track to enter office with the most blatant and potentially corrupting conflicts of interest in the history of American politics.
His Trump Organization companies span the globe and a vast array of business lines. Rather than separate himself fully from the corporation, however, he proposes to transfer control to a misnamed "blind trust" under the direction of his children. More of an all-seeing trust, this arrangement would do nothing to eliminate the staggering conflicts posed by ongoing connection to the Trump Organization.
This is not an esoteric issue. Unless eliminated through a plan for Trump to divest his ownership of the businesses, those conflicts of interest will materially affect national policy-making across a broad range of areas.
The conflicts go on and on. The newly opened Trump International Hotel in Washington, D.C., located in the Old Post Office Building, just blocks away from the White House, will require the Trump organization to engage in frequent negotiation and dispute resolution with the government that Donald J. Trump himself heads. Foreign diplomats have already told The Washington Post they plan to stay at the hotel as a way to curry favor with the new president. "Why wouldn't I stay at his hotel blocks from the White House, so I can tell the new president, 'I love your new hotel!' Isn't it rude to come to his city and say, 'I am staying at your competitor?'" said one Asian diplomat.
Given the global scope of the Trump business complex, the possibility for foreign entanglements are especially great. How is the public to determine whether a foreign government or government-controlled enterprise negotiating with a Trump Organization business decided to go easy in a deal, or throw in a little extraneous sweetener? There's no way. Even if they are negotiating in good faith, it will be impossible for the Trump Organization representatives - who may well be the Trump children - to know.
These conflicts will be pervasive, unavoidable and consequential. The only way to avoid them is for Donald Trump to divest himself of his holdings in the business, which is what leading democracy advocates, including Public Citizen, and ethics attorneys are urging him to do. This would mean selling off his shares, not transferring them to his children. His children should separate themselves completely from the business, as well; at minimum, if they stay involved, they must be completely walled off from any policy discussions at the White House.
There are difficult ethical problems in life. This is not one of those. You can add your voice to those calling for President-Elect Donald Trump to divest his business holdings here.

Donald Trump was elected to the presidency with a promise to eliminate improper business influence in Washington, to break the stranglehold that commercial interests impose on government. There is no way to square that campaign commitment - and the even higher, ethical duties of the president - with the rampant, inescapable conflicts that will engulf the presidency if Trump maintains connections with the Trump Organization, including by maintaining ownership with control transferred to his children.
It's not asking much for the American people to be assured that Trump is not running the government to benefit his own corporate empire.
Popular in the Community