Family travel is all about teamwork. Everyone--including yourself, your spouse, and your children--need to be on the same page. Like any good team, everyone needs to know their roles and responsibilities, have clear expectations, and be accountable for their actions. And everyone needs to work together for a common purpose.
When you travel as a family, you are a team. For example, when my wife and I check-in at airports, we have a game plan. My wife's responsibilities are to watch our carry-on luggage and to take care of the kids. My responsibilities are to get all the bags checked-in and to get our boarding passes. When we get to the security check point, my wife is in charge of the kids and I'm in charge of the bags and stroller, passports, and tickets. She gets the kids through the body scanner and I get all the bags through the bag scanner. Once we clear security, she'll take care of the kids while I roll our carry-on bags to the gate. We breeze through airport check-ins and security because we're on the same page, we know what is expected of each of us, and we get our jobs done.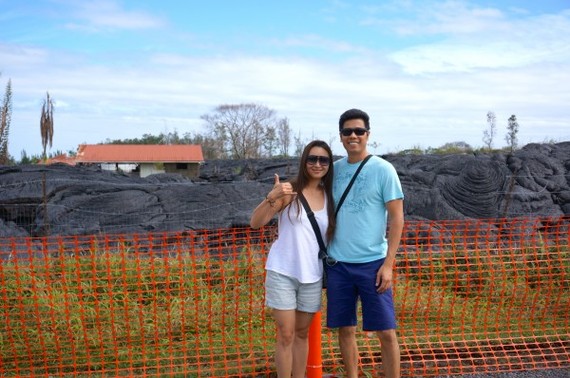 Understanding each person's limitations and utilizing each person's strengths are important elements of good teamwork. For our family travel, my wife helps with everything dealing with the kids. We have two daughters, so she ties up their hair in the mornings, clothes them, feeds them, bathes them, and brushes their teeth every day. She also takes on the big responsibility of all the housework including cooking (if any), cleaning, and clothes washing. I'm better at planning and organizing, so I take care of all trip planning and logistics, money and budgeting, and administrative stuff. My wife is good at what she does and I'm good at what I do. We combine our complementary strengths to make a great team.
Teamwork requires patience and understanding. If my wife is having a bad day or is just tired, I'll fill-in as much as I can and wash dishes, brush the kids' teeth, or just give her some needed space and quiet time. Likewise, if I'm not feeling great, she won't pressure me to get stuff done right away. There are, of course, many times when our patience runs thin and we get into conflicts (mostly because of stress related to the kids). We're in this deal of family travel together, so we always get through it, no matter how hard it might be, to find a peaceful resolution.
Teamwork doesn't start and end with my wife and I, but also involves our children. As they get older, the children take on more responsibilities. My oldest daughter has a little roller bag for her travels. She's responsible for everything in it, whether it's her toys, books, crayons, or whatever else she wants to bring on the road. At airports, she takes care of handling it. My youngest daughter has a backpack with her things, which she also needs to carry. With both daughters, their things are their responsibilities. When we're in a hotel or an apartment rental, they know it's their job to clean up their things after using it, and they do it.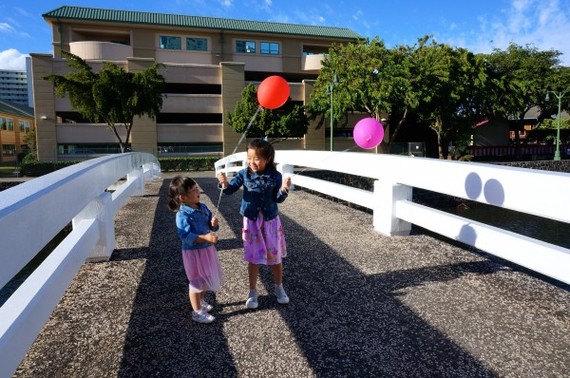 Taking your kids out into the world--out of your comfort zones and familiar areas--is a daunting and exhausting task. Family travel will test your patience to the maximum and challenge you in ways could never imagine. The only way family travel can ever be successful is through good teamwork, which requires a bit of give and take between the parents and the children. Everyone needs to do their part and be working together to make travel meaningful, memorable, and special.
After all, that's what family travel is about...being together and doing things together, no matter where you are in the world, for each other.
Cliff Hsia is a father who is determined to live a better than normal life by traveling the world, slowly and purposefully, with his wife and two young daughters. He's currently on a gap year of world travel with his family. He writes about travel, family, love, happiness, faith, and everything else that life throws at him.