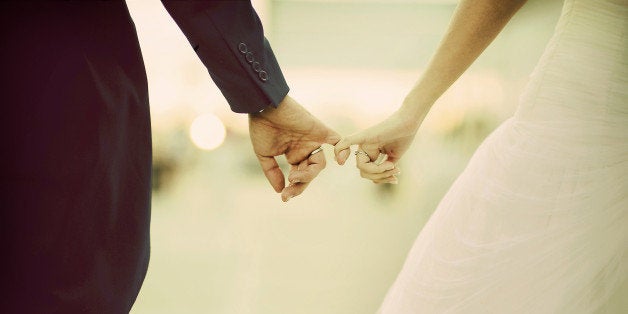 My mom and dad have been married for what will be 50 years in June. The two of them are quite a pair these days. I call them "Frick and Frack." In fact, a few times when my daughter and I have gone out to dinner with them I have playfully told them that if they didn't cut it out, I would put them both in a time out.
Yet with all of those 50 years of experience behind them when I chose to get married, I didn't ask them for any tips or advice on what to expect about married life. This is due to my strong-willed nature (Me? Need advice? Pssh) and besides, I was confident I had picked a great guy. Not only was he the first man I committed to ever, but I loved him to no end. What could go wrong?
Well something did go wrong. The two of us, my ex-husband and I, were just wrong for each other period, end of fairy tale. And so here we are, getting a divorce. In the end, it's for the best and I will be a happier woman -- and he will be a happier man too I hope -- for it.
When I told my parents that I was getting a divorce, my dad said what most Jewish dads would say: 'Well, now you can find yourself a nice lawyer or maybe a doctor. That would work out well."
"It's funny, Dad", I said. They don't have that section on the dating sites--not even on JDate.
I then figured any other advice my father would have to offer me about my future relationships with men would be useless. Until suddenly, my good old dad pulled out a gem.
He texted me one day to ask how I was doing. I was feeling sad that particular day. It's hard as a headstrong, outgoing, loud, gregarious and eccentric woman to find a man that can appreciate my intelligence, strength, humor, and quirks apparently. My ex hated my writing and didn't like my sense of humor, which was hard to swallow considering I am a writer and comedienne. He didn't like that I was loud in public sometimes too, even when I didn't mean to be. I worried too much, he said. I was too sensitive. I forgot to make his coffee sometimes. OK, a lot (p.s. I don't drink coffee).
Sure, I had my flaws as a wife. I could be selfish at times. I didn't appreciate all the good things he did every single time he did them. But since the day we took our vows, I was and am the same woman. I didn't miraculously change or transform into some unknown creature. I entered marriage the same way I exited marriage. He was supposed to love me for me as I did him but apparently, he had had a different idea.
"You were supposed to change. You weren't supposed to stay this way," he had told me during one of our many late night fights.
I wasn't supposed to be me. I was supposed to be the wife he had in mind. The wife he could make.
Dad, I texted. I'm feeling down. I just wonder if I will ever meet someone who accepts me for me. Maybe there is no one. Maybe I am doomed. All men seem to want are nice little quiet women.
No one is perfect. Everyone comes with problems. Marriage is about accepting someone despite the person's flaws and loving them just as he or she comes
My ex-husband didn't accept me as is. He didn't love me "as I came." He didn't look past my flaws to find the good in me, each day. He found my flaws and then held them up for me to see. And I wasn't always much better. Towards the end of our marriage, I was stuck in "negative think." All I could see was the bad about him until we separated and then suddenly with distance, I started to appreciate the good in him -- and recognize the things that didn't work as well. Something I couldn't do when I was in the marriage.
The next time -- (if there is one) -- I say "I do," I will be sure to pick someone who not only tolerates my flaws, but who also loves me as is. This isn't to say that I get to be a jerk and someone should tolerate it. No, not at all. But that when I decide to commit to someone, this person has to love me for the core person I am inside and not desperately try to turn me into another person.
One day I will meet someone who loves loud, quirky, and sometimes anxious. I am good enough as is and a strong marriage requires two people who accept each other for who they are inside.
We're looking for new bloggers on HuffPost Divorce! Have an inspiring story about moving on post-split? Email your blog pitch to divorcestories@huffingtonpost.com.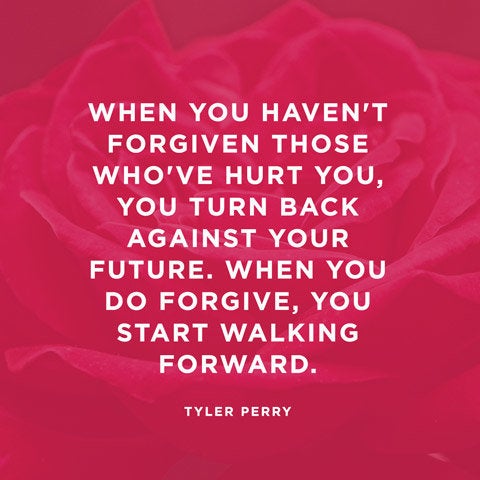 Quotes About Moving On
Popular in the Community