There are some amazing people that dedicate their entire lives to preventing AIDS and HIV. But, on December 1st, World AIDS Day, everyone has an opportunity to unite in the fight against the disease, raise awareness and remember those who have lost their lives.
To celebrate this global health day, we've partnered with Elizabeth Arden to showcase some of the most influential people and unsung heroes devoted to stopping AIDS in its tracks.
Dr. C. Robert Gallo, Dr. Luc Montagnier & Dr. Jay Levy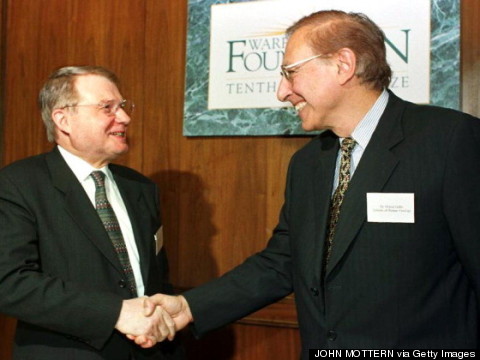 In the early 1980s, the world's medical community raced to discover the cause of the disease now known as AIDS. The debate over who first identified it lives on: three separate research groups separately identified and named the retrovirus. Dr. Robert Gallo and his colleagues at the National Cancer Institute dubbed it HTLV-III, Dr. Luc Montagnier and his French researchers reserved the acronym LAV, and Dr. Jay Levy (not pictured) at the University of California called it ARV. Only later would it be known as human immunodeficiency virus, or HIV.
In 2008, Montagnier won Nobel Prize in Medicine for the discovery, yet Gallo -- who also pioneered the development of the HIV blood detection test -- and Levy went unrecognized.
Rock Hudson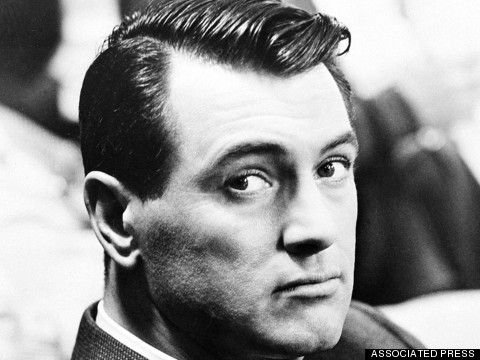 As the first major public figure to succumb to an AIDS-related illness in 1985, Rock Hudson turned AIDS into a global conversation in an unprecedented way. Although the beloved movie star's publicity team covered up his illness at first, Hudson disclosed he had HIV just before his death, sparking debate and discussion throughout the mass media and the public about homosexuality and HIV.
Geoffrey Bowers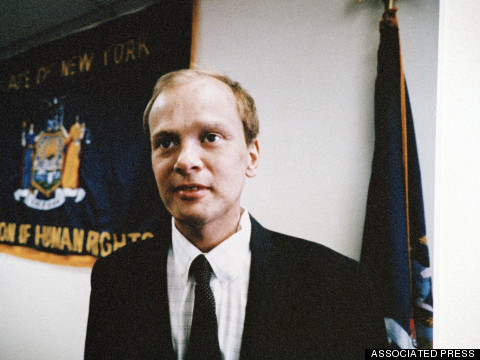 Geoffrey F. Bowers, a gay New York attorney, was the plaintiff in one of the first AIDS discrimination cases to go to public hearing. After being fired from his position with Chicago-based Baker & McKenzie, which he alleged was due to his diagnosis with Kaposi's sarcoma and AIDS, Bowers filed a complaint with the New York State Division of Human Rights. Bowers died just two months after the hearings began in 1987. Yet the court ultimately ruled in his favor, bringing AIDS discrimination to the public eye and establishing a favorable legal precedent. The trial is believed to be the inspiration behind the Tom Hanks' movie "Philadelphia."
Donald P. Francis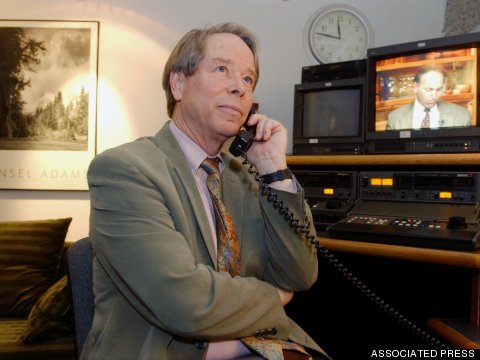 As the head of the AIDS laboratory at the Center of Disease Control (CDC) in the early 1980s, Donald P. Francis spoke outwardly and candidly about what he believed were roadblocks to prevention. He criticized the Reagan administration for ignoring the disease, challenged the CDC for mishandling the crisis and called out other politicians for slowing funding for AIDS research and prevention. These early efforts were chronicled in Randy Shilts' investigative book, "And the Band Played On: Politics, People and the AIDS Epidemic."
Elizabeth Taylor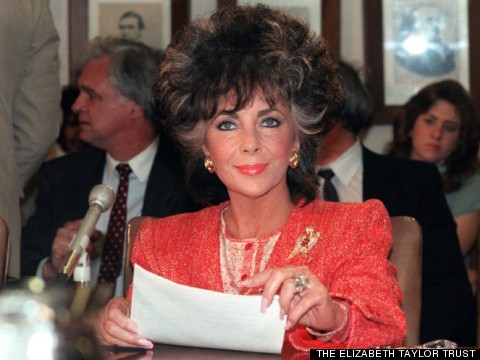 A child star turned Academy Award-winning actress, Elizabeth Taylor took initiative as an activist, organizing the first major HIV/AIDS fundraiser in Hollywood in September of 1985. She lost her friend, Rock Hudson, to the disease just one month later. Continuing her fight for a cure, Taylor testified before Congress on the need for clinical research in the community setting, faster research on new treatments and access to experimental drugs. Taylor cofounded the American Foundation for AIDS Research (amFAR) and later established The Elizabeth Taylor AIDS Foundation (ETAF). In 1987, Taylor received the French Legion of Honor Award for her work to raise funds and awareness to fight AIDS, and was later honored with the Presidential Citizens Medal by President Clinton. Taylor's legacy lives on through her White Diamonds perfume. A portion of Taylor's name and likeness royalties go to The Elizabeth Taylor AIDS Foundation, therefore, every purchase of the best selling fragrance benefits those living with the disease.
Pedro Zamora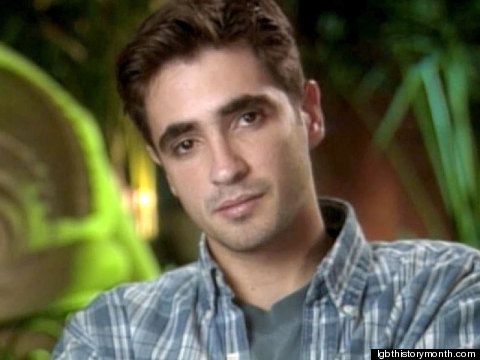 As one of the first openly gay men with AIDS to be portrayed on popular media, Pedro Zamora heightened international awareness of HIV/AIDS and LGBT issues at a time when many people knew little about the disease. Zamora learned he was HIV-positive after donating blood, and decided to pursue a career as an AIDS activist. He argued for improved AIDS education programs before Congress in 1993, before joining the popular MTV series, "The Real World: San Francisco" in 1994. Although Zamora was yielded by AIDS just 22 months after the season aired, he was praised by President Bill Clinton for his ability to humanize individuals living with HIV.
Bono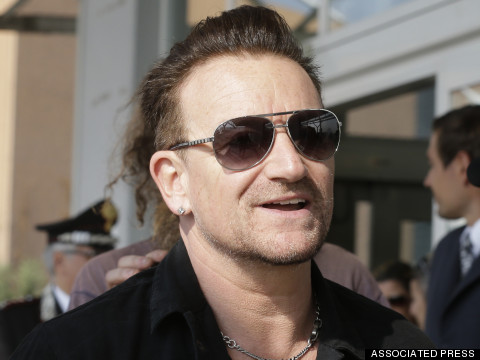 U2 singer Bono has used his celebrity status to drive awareness for several important causes, including world poverty and AIDS. In 2002, he helped establish DATA (Debt, AIDS, Trade, Africa), an organization dedicated to ending the disease in Africa (it later became advocacy and campaign organization ONE). In 2006, he launched Product (RED) along with Bobby Shriver, giving the private sector a chance to get involved, selling (RED) products and donating a percentage of profits to the cause.
Hannah Gay, Katherine Luzuriaga and Deborah Persaud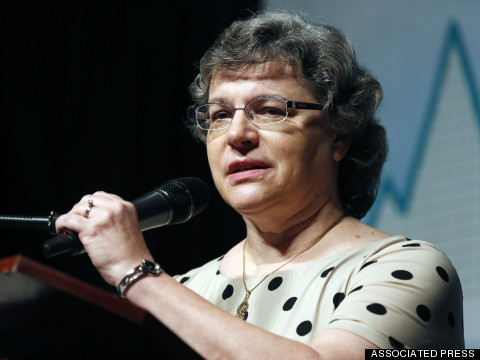 Featured in TIME's 2013 list of the 100 most influential people in the world, these three women were collectively recognized for their incredible and inspiring breakthrough: 'functionally' curing a newborn of HIV. Gay, Luzuriaga and Persaud treated the infant -- who had contracted the disease from her mother -- using anti-HIV drugs within 30 hours of her birth. While the child lived HIV-free, off medication, for several years, traces of HIV in her system resurfaced this past summer. While ultimately a disappointment, researchers from Johns Hopkins Medicine in Baltimore, Maryland insist these "failures" bring the medical world closer to finding a cure.
Everyday Heroes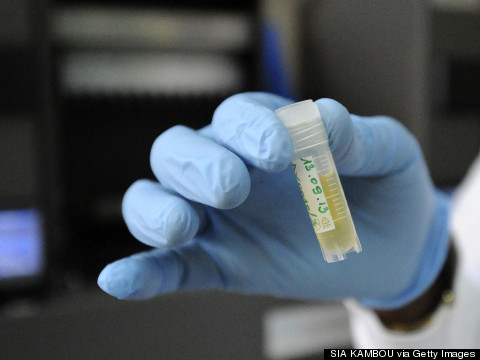 Though they may not have their research published in any medical journals, some of the true unsung heroes in the fight against AIDS are those who get tested, diagnosed and manage it well -- keeping themselves healthy and less contagious, thus protecting others. These individuals may go unnoticed, but their daily actions help save lives, too.