This series profiles the most prominent and influential venture capitalists in the country. They talk about how they broke into the industry, what drives them, and what they have their eyes on, among other topics.
In this episode, I sit down with Saydeah Howard, the Senior Vice President of Talent & Venture Services at IVP.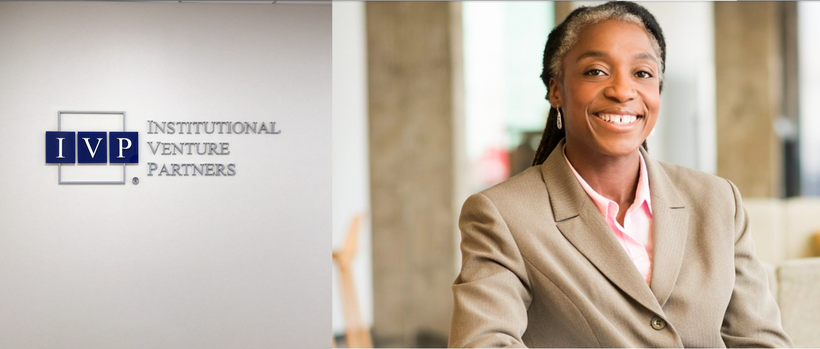 Background information on Saydeah:
The Interview:
Saydeah comes from a background different than that of most VCs, having been born in Liberia, West Africa and constantly moving with her family after arriving in the States: she lived in Washington DC, Maryland, Virginia, Oklahoma, and Texas.
Saydeah attended Stanford for her undergraduate degree and has settled down in sunny California since.
Differences Between Working at Leapfrog and IVP
While LeapFrog allowed Saydeah to focus in-depth on a particular company, Saydeah likens here role at IVP to that of a consultant for its 60+ portfolio companies, each coming with its own challenges, and rewards :)
Testing Out Portfolio Companies
When IVP invested in Twitter, everyone at the firm set up a Twitter - the same went for Snapchat. The firm uses Slack for internal communications. Being a big sports fan, Saydeah regularly frequents The Players' Tribune, another portfolio company. IVP has invested in some of the most widely adopted services of today, from Dropbox, Netflix, and SoundCloud to the icons of tomorrow, like Giphy, Casper, and Glossier.
Marketing Consumer vs Enterprise Products
Saydeah had an insightful perspective on this subject, explaining that marketing for consumer products is often about creating a need - for example, telling consumers "you do want to send that quick message in 140 characters or less." In the case of enterprise companies, the need often exists and the challenge lies in convincing customers your product is the best among the offerings.
Where Do You Find Candidates to be Recruited?
As with deals made by venture capitalists, referrals play a large role in the process, but hidden talent can crop up anywhere, so Saydeah also employs other methods, like passively looking for candidates on LinkedIn and using executive search firms, like Russell Reynolds, where she previously worked.
Setting up offices in / out of the Bay Area
With rent approaching ludicrous levels in the Bay Area, setting up future offices outside the Valley are at top of the mind for companies who have raised money in the area and such is often a topic of discussion with Saydeah. Secondary offices in Arizona, Portland, or other places along the Pacific Northwest for services like customer service or engineering hubs are not uncommon. Ultimately, Saydeah believes that an equally crucial part of the equation is where the founder will be the happiest, because compared to Silicon Valley, in Detroit it might be easier to find cars that just rolled off the assembly line than engineers and venture dollars, but if The Motor City is where your heart is set, nothing is impossible!
The Resources IVP provides
Saydeah is an expert in recruiting, talent development, and org development (that's what she specialized in during her Master's), but her role expands to include anything that falls under IVP's "venture services" umbrella, including recommending commercial brokers, outside counsel, communications firms, etc.
IVP also has a SVP of Marketing, who splits her time between marketing the firm and advising portfolio companies on their marketing strategy. In addition, the firm has a group of strategic advisors who can provide specialized help. This is adding to all the partners who are eager to provide resource and advice. Boy, it takes a village to raise a startup :)
Saydeah answers rapid-fire questions, including "What famous person would you want to play you in a movie?" and "What was your AOL screen name?"
Saydeah lip-syncs Tom Hanks's famous "There's no crying in baseball" line from the 1992 film A League of Their Own:
Calling all HuffPost superfans!
Sign up for membership to become a founding member and help shape HuffPost's next chapter
This post was published on the now-closed HuffPost Contributor platform. Contributors control their own work and posted freely to our site. If you need to flag this entry as abusive,
send us an email
.