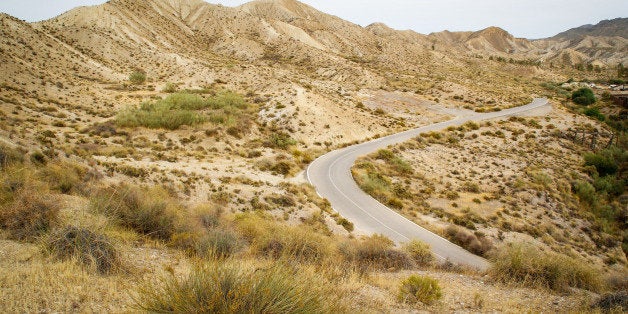 Fancy a road trip? With so many fascinating drives across the globe, you're spoilt for choice. Here's a list of 10 of the most beautiful, diverse and scenic roads to get you started.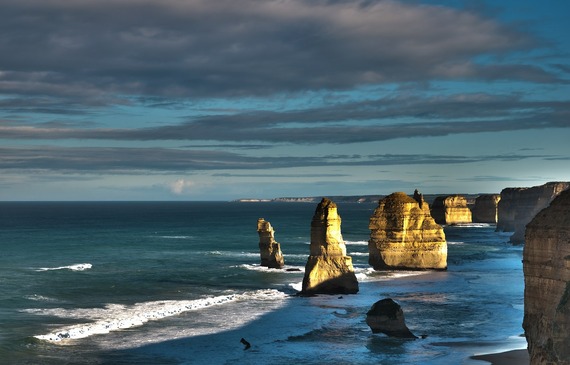 1. Chapman's Peak Drive, South Africa
This scenic route winds between Noordoek and Hout Bay on the south-western tip of South Africa. Between the Atlantic Coast and the rocky coastline of Chapman's peak, you're treated to towering mountains, twists, curves and picnic spots with panoramic views. Stop to enjoy hiking trails through the Silvermine Nature Reserve and visit quaint country villages along the way.
2. Highway 1, Big Sur, California
The Big Sur Coastline is the draw card on Highway 1, with deserted beaches, lush forests and spectacular cliffs. A vintage, open-topped Cadillac is the way to go, as you explore Point Lobos State park, Hurricane Point, Hearst Castle, Mcway Falls and Pfeiffer Beach.
On the island of Maui, the Hana Highway leads you into paradise with rushing waterfalls, azure seas, bamboo jungles and roadside stalls selling succulent, fresh fruit. The snake-like road runs from Kahului to the town of Hana, where you can stop to sample a taste of the 'real' Hawaii.
Take a drive on the wild side between the towns of Kristiansund and Molde to zigzag across low bridges, dramatic ocean scenery and, when in season, spot whales and seals offshore. Though only 8 kilometers long, the Atlantic Road packs a serious scenic punch.
5. Milford Road, New Zealand
Touted as the most scenic road in New Zealand, the journey from Te Anau to Milford Sound takes you into the heart of Fiordland National Park and the Te Wahipounamu World Heritage area. Discover Mirror Lakes perfectly reflecting the Earl Mountains, The Chasm Waterfall and Eglinton Valley. Just think 'Lord of the Rings' and you'll have a good idea of the fantasy land scenery that awaits.
6. The Alcan Highway, Canada to Alaska
Stark, rocky brown mountains, glaciers, iridescent lakes and wild animals make the Alcan Highway one of the world's most exhilarating drives. You can stop to hike on moose trails, check out the Liard Hot Springs Provincial Park and marvel at the Signpost Forest with more than 60 000 road signs.
7. Great Ocean Road, Australia
The 12 Apostles are the highlight for many tourists along Australia's Great Ocean Road in Victoria. This world-famous drive also serves up iconic surf breaks, waterfalls, cultural and heritage attractions and seaside towns brimming with local winemakers, fresh produce and beach culture.
8. Tianmen Mountain Road, China
Tianmen Mountain Road spirals like a dragon's tail towards the 'Heaven Ladder's of Tienman Cave. Ninety-nine twists and turns lead you through a national park with views of mist-covered limestone mountain tablelands with sheer cliffs and jagged peaks.
In the Ortler Alps in Italy, the Stelvio Pass is 9045 feet above sea level, making in one of the highest mountain roads in Europe. Hairpin bends combine with sheer inclines, views of glaciers and a long history of major military and sporting events to create a trip worthy of extreme adrenalin seekers.
Iroha-zaka are two winding roads situated in the mountains of Tochigi Prefecture. They consist of 48 hairpin turns, each labelled with one of the 48 characters of the Japanese alphabet. Famous for striking, changing colors in autumn, the drive takes about 230 minutes towards a lake at the summit.
Related