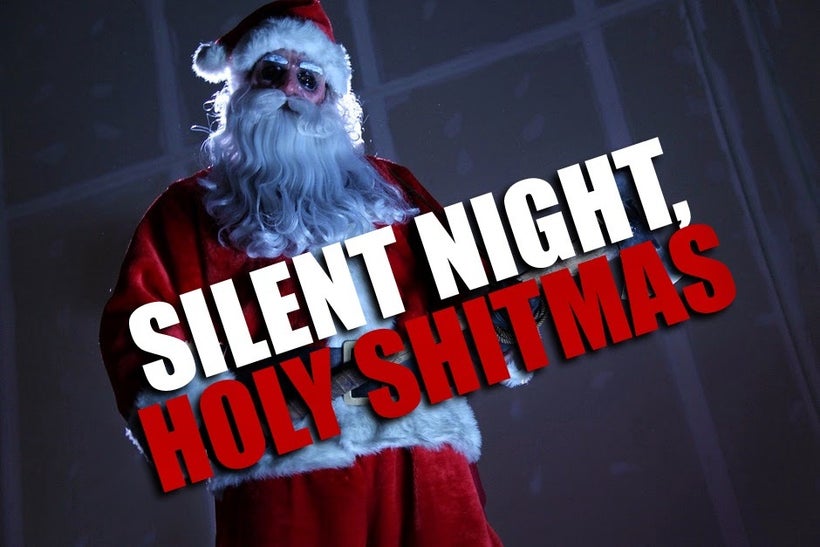 I love this time of year. The festive lights, the decked out store windows, the holiday goodies taking over every office kitchen within a 5 mile radius. Screw my diet, peppermint bark only comes around once a year.
But the 2 weeks prior to Christmas.... people lose their shit. Not because they aren't in the holiday spirit but because there's just so much to do. Parties to host and attend. Teacher gifts to buy. Year end projects that need to be completed before taking some well deserved time off. I affectionately refer to the 2 week countdown before Christmas Day as "Holy Shitmas".
And then there's that whole gift giving thing. What is the perfect gift to give someone?
In all the party attending, Christmas card writing and catching up with friends this time a year, a common theme came up. People are struggling. A lot. And this time of year magnifies the feelings of frustration, loneliness, depression, despair over things that didn't go as planned, and fear that the new year isn't going to bring anything better.
There are the people we know who've lost someone they love this year so the holidays are going to be incredibly sad and difficult for them.
There are other people we know who've lost their job or just feel like they aren't where they want to be right now and they're scared.
There are friends who are trying to get pregnant and every Christmas card they receive in the mail with another happy family portrait or adorable baby beaming from it's candy cane striped blanket with the message, "We feel so blessed this Holiday Season," makes their hearts break.
But mostly... there are lots of people who are thinking about a relationship of some kind in their life that was upsetting and ended in disappointment this year. Maybe you had a falling out with a friend.  Maybe it's been a year of nonstop bickering with your mom that's resulted in a huge strain between the two of you.  Maybe you were in a romantic relationship with someone who broke things off with you or you were the one who treated the other person in a way that was just plain old shitty and you know it.
Maybe you ghosted someone... tsk tsk...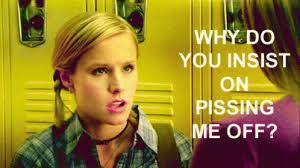 Let's face it... we all probably hurt someone this year.  Give yourself 3 minutes to think about it. I bet you can come up with at least one person. So here's the one holiday gift we can give that costs nothing...
Reach out to these people. If it's someone you hurt...keep it simple. It doesn't need to be a long in-depth conversation, nor do you have to even see this person. Just a simple message.... however you like to communicate whether it be email, text, or that old-fashion thing called "picking up the phone." (wink, nudge).  And say some version of this...
"I'm thinking about you and feeling bad about what happened between us this year. I just wanted to reach out and say I hope you're doing OK."
If you're feeling even braver and can own your part in whatever happened... then hell... DO IT.  The words, "I'm sorry I hurt you," at this time of year is one of the best Holiday gifts someone can receive.  You can even tell the person that you don't know how to fix it right now in this moment... just that you're sorry.
It's so simple guys... So simple.  We've all hurt someone. There's probably not one of us who got away this year without causing someone some bit of heartache and pain. We're human after all.
Maybe you've had a great year and don't have anyone on your list that you need to make amends to. If so... Mazel Tov! Mother Theresa would be proud. So you'll have more time to do this...
Drop a card or note to at least 2 of those people in your life who you know are struggling right now. The ones who lost someone or something that meant everything to them. The ones you know are in a funk. The friend struggling with infertility or the breakup of their marriage. The ones who got a medical diagnosis they never expected. The friend struggling with depression or anxiety.
It costs nothing. Not one penny. Just our time and the willingness to put the insane envelope addressing, Amazon shopping and mindless Facebook scrolling aside for just a half-hour and reach out.
If you're feeling more generous, get back on Amazon and send those people a small gift under $10. Or go big and deliver the most beautiful arrangement of flowers you can afford. Do anything at all that will brighten their holiday and let them know someone cares.
In my opinion there's only one gift that never goes out of style... The words, "I'm thinking about you."
Whether it's to offer an apology to someone we know deserves it or to reach out to someone who just needs to hear that someone else out in the world cares about what they're going through, it's the gift that keeps on giving.
And one you'll never regret.
REAL LIFE. REAL NEWS. REAL VOICES.
Help us tell more of the stories that matter from voices that too often remain unheard.
This post was published on the now-closed HuffPost Contributor platform. Contributors control their own work and posted freely to our site. If you need to flag this entry as abusive,
send us an email
.