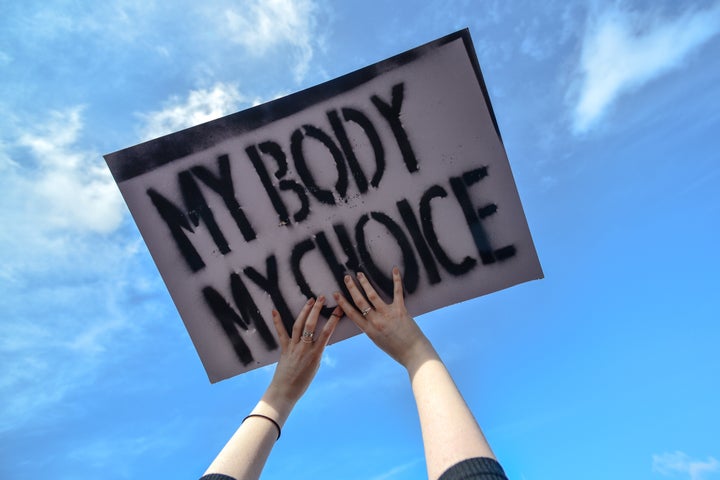 Keeping up with the many abortion-related bills working through state legislatures right now can be dizzying, particularly since President Donald Trump and Vice President Mike Pence took office vowing to push forward an anti-abortion agenda, emboldening lawmakers who would like to see reproductive rights stripped away. As Rewire reports, in the first month of 2017 more than 167 anti-choice bills were introduced at the state level (71 percent, it should be noted, by white Republican men).
It is essential, however, not to lose sight of just how much anti-choice legislators are chipping away at abortion rights in ways that disproportionately affect low-income women and those in Southern states. Women who live in states where the government has protected abortion access, like California or Connecticut, cannot forget would be remiss to forget that in other parts of the country late-term abortion bans, TRAP laws, mandatory waiting periods and other regulations mean that abortion is a right in name, and not much more. That's why HuffPost Women is tracking some of the more unbelievable bills being proposed and passed month-to-month around the country. Here are four just from March.
Arkansas passed a law requiring abortion providers to "investigate" patients.
At the end of the month, Arkansas' governor signed a law, sponsored by Rep. Charlie Collins (R), requiring abortion providers in that state to investigate their patients by requesting all medical records pertaining their pregnancy history before they are able to perform an abortion. They would not be able to do the procedure until a "reasonable amount of time and effort" is spent tracking down those records, though what that actually means is left undefined.
Supporters of the law say it bans "sex-selection abortion" ― the notion that women terminate pregnancy based solely on the sex of the fetus. But that is a false premise. There is no evidence that American women regularly have abortions for that reason. (Collins has indicated that the idea for the bill came partly from what he understands of the former one-child policy in China.)
Opponents of the law have also slammed it as an invasion of patients' privacy. "Health care providers should never be forced to investigate patients for the reasons behind their personal, private decisions," Lourdes Rivera, senior vice president for U.S. Programs at the non-profit Center for Reproductive Rights, said in a press release. "When a woman has made the decision to end a pregnancy, she needs high-quality health care, not an interrogation."
Status: The law will take effect on January 1, 2018. 
Texas' Senate passed a bill making it OK for OB-GYNs to withhold information from pregnant women.
In late March, Texas' Senate passed Senate Bill 25, which would prohibit patients from bringing "wrongful birth" suits against their doctors. Under SB 25, a pregnant woman would not be allowed to sue her doctor if he or she found a fetal abnormality during prenatal testing and failed to disclose the results. The bill's proponents have argued that it protects both doctors and children with disabilities, and still allows patients to bring malpractice suits. But reproductive rights advocates ― including several OB-GYNs who have testified against the bill ― believe it has the potential to erode trust between doctors and patients and even makes it possible for care providers to "lie" to parents based on their own personal abortion-related beliefs. 
"[It] is another thinly veiled attempt to prevent Texans from accessing their constitutional right to abortion," Heather Busby, executive director at NARAL Pro-Choice Texas, the reproductive healthcare advocacy group, told The Huffington Post last month. 
Status: The Senate passed the bill, and the House began hearing testimony regarding HB 434 ― the similar companion bill― this week.
Kansas' House specified the font size used on information given to patients.
The Kansas House fixated on the font size (12), font (Times New Roman) and color (black) used in information given to patients before they get an abortion. As The Wichita Eagle reports, the bill requires patients be given information about where their doctors received their medical degree, whether they have malpractice insurance and whether they've ever faced disciplinary action. That, however, is not information given out to patients having other types of surgery, which sends a message that abortion providers are somehow different than other medical providers, opponents of the bill say.
As far as the handwringing over font, one democratic legislator also tried to bring an amendment removing the font specifications from the bill, The Wichita Eagle reports, arguing that the government shouldn't be involved in that level of detail. The amendment failed. 
Status: The bill will now go to the Kansas Senate. 
Iowa considered a "heartbeat" bill. 
Lawmakers in the Iowa House proposed what would have been the strictest anti-choice law in the country, banning abortion once fetal cardiac activity is detectable. That can happen as early as six weeks, making the procedure illegal before many women even realize they have conceived. A day after proposing the measure, Iowa House Republicans dropped the so-called fetal heartbeat measure, moving instead to ban abortions after 20-weeks in the state, the Globe Gazette reports. (Notably, that is a very similar pattern to what happened in Ohio last December, when Ohio Gov. John Kasich (R) signed a 20-week ban into law while vetoing a six-week ban, a move critics called "smoke and mirrors" and "backdoor politics," trying to appear moderate on abortion while pushing through regulation.) The Iowa bill would allow for exceptions if the woman's life is in danger or if there is risk of "substantial and irreversible" physical damage, but does not allow women to terminate if the fetus has abnormalities that mean it will not survive after birth.
Status: The six-week ban was dropped, but the Iowa House is debating the 20-week ban ― a version of which has already cleared the Senate ― this week. 
Calling all HuffPost superfans!
Sign up for membership to become a founding member and help shape HuffPost's next chapter
BEFORE YOU GO