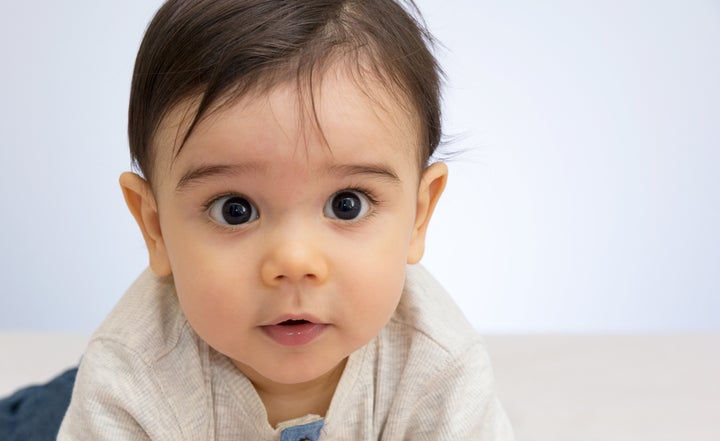 Halfway through 2018, Olivia and Atticus are holding tight to the popularity crowns they claimed as the top baby names on Nameberry in 2017.
Nameberry's most popular names list is based on number of views each name page received on the website in a given time period. Unlike the Social Security Administration's official data, Nameberry's list gauges interest in these names rather than tracking actual babies who received the names, though it can be an accurate indicator of future trends and popularity standings.
The top baby names for the first half of 2018 get interesting when you look at the second place picks. The multicultural name Amara entered Nameberry's Top 10 for the first time in 2017 and now is all the way up at No. 2 for girls.
A name that's come into widespread use only in this century, Amara is also climbing official popularity lists in England and Germany. Think of it as today's answer to Amanda and Mary and you'll understand the source of its appeal.
On the list of names for boys, Milo is surprisingly in second place, up from sixth place in the year-end tally. Another multicultural choice, Milo was the name of an ancient Greek Olympic wrestler and is grandfather to also-stylish Miles. It's even more popular in England, Germany, and Sweden. Both Amara and Milo fall at around No. 200 in the official SSA name rankings.
The top girls' names for the first half of the year show a trend toward longer, more formal, vintage names. Genevieve, Beatrice, and Freya are among the biggest risers while Zoe, Molly, and Mia were among the fastest-falling girls' names.
On the boys' side, Nameberry's visitors are also loving sophisticated names in 2018, but prefer short and punchy choices. Among the fastest risers are Lewis, Owen, Lachlan, and Caspian, taking over from Zachary, Xavier, and Nathaniel.
Below find the 50 most popular names for boys and girls for 2018, so far. Visit Nameberry for the full list of 100 names.
Girls
Olivia
Amara
Cora
Isla
Charlotte
Aurora
Amelia
Rose
Ava
Genevieve
Maeve
Penelope
Iris
Violet
Ophelia
Eleanor
Esme
Luna
Imogen
Eloise
Aurelia
Alice
Ada
Arabella
Evelyn
Lucy
Ivy
Hazel
Adeline
Isabella
Thea
Jane
Nora
Emilia
Elizabeth
Anna
Elodie
Evangeline
Eliza
Adelaid
Freya
Sadie
Julia
Emma
Claire
Phoebe
Lila
Beatrice
Elsie
Maisie
Boys
Atticus
Milo
Jasper
Jack
Asher
Silas
Theodore
Oscar
Henry
Declan
Finn
Oscar
Oliver
Leo
Felix
Bodhi
Aryan
Arthur
Levi
Axel
Soren
Ryker
Thomas
Ethan
Sebastian
Liam
Elio
James
Kai
Charlie
Alexander
William
Louis
Charles
Callum
Benjamin
Caleb
Jude
Julian
Ezra
Eli
Harry
Elijah
Cassius
Ronan
John
Zachary
Xavier
Emmett
Caspian