The new social network (brought to you by Google) launched a limited "field trial" last Tuesday. Users have been clamoring for access, but the invite-only system means Google can closely monitor usage, and fix any software bugs before affecting too many people.
For those of you lucky enough to have received an invite already (or if you haven't, but are curious to know what's going inside), here is a list of the 15 most popular Google+ users thus far, according to SocialStatistics.com, a site made by Boris Veldhuijzen van Zanten, co-founder of Twitter Counter that updates its rankings daily.
So if you are not already following these influential tech celebrities, then you should be now. Of note, Mark Zuckerberg (founder of Facebook) has been the clear front-runner since his profile appeared on the competing service. Google founders Larry Page and Sergey Brin follow in the number two and three spots.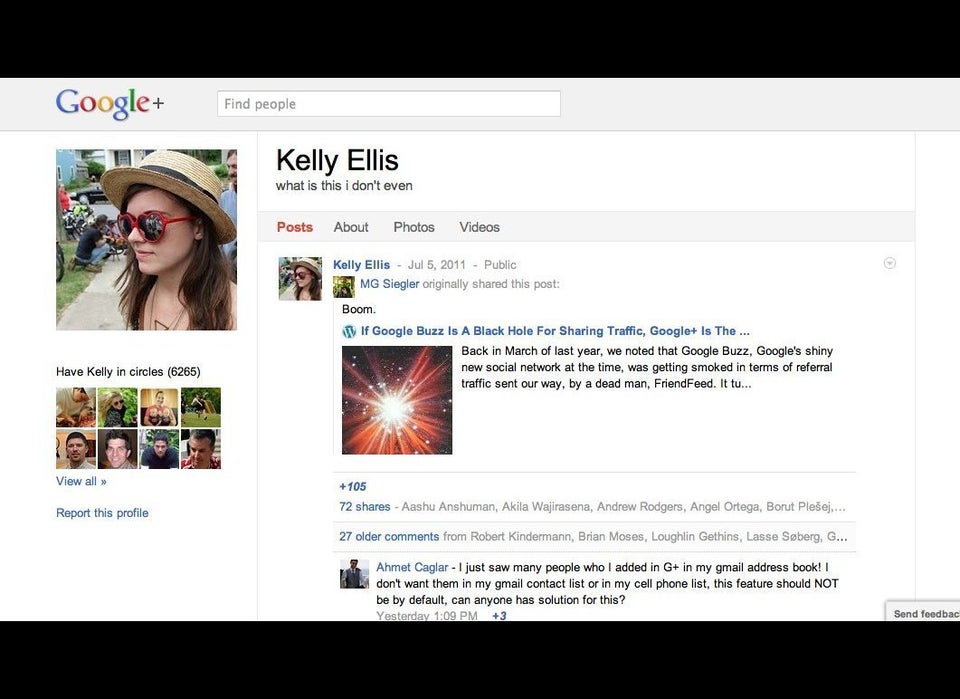 Popular in the Community