The most popular baby names for Latino parents in 2015 were Sofía and Santiago, again!
BabyCenter en Español released their list of the top 100 baby names for Latino parents in 2015 Thursday, along with a breakdown of their predictions for naming trends in 2016.
Sofía and Santiago reigned, again, as the top Hispanic name for a girl and boy for the ninth consecutive year. But according to BabyCenter's survey results, names Lucía and Martín are rising in popularity.
BabyCenter's list is based on nearly 100,000 babies born to parents living in the United States, Latin America and Spain who are registered to BabyCenter en Español.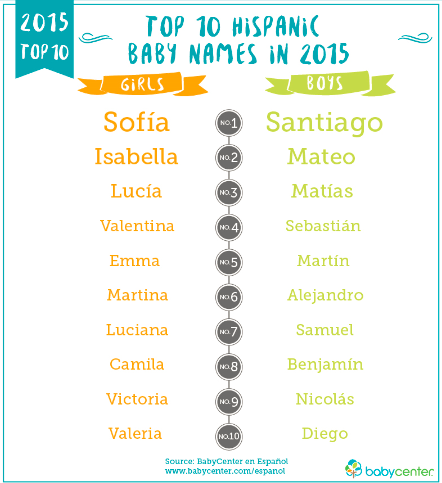 As for trends in girl names, BabyCenter's survey results reveal that one in two parents report that they want their daughter's name to reflect "strength," like the names "Victoria" and "Valentina," according to a press release.
The site also predicts that boy names "Santo," "Santino" and "Santos" will rise in popularity given its closeness to the top name, Santiago -- and celebrity influence from the birth of Kimye's baby boy Saint West.
Can't wait to see what happens in 2016!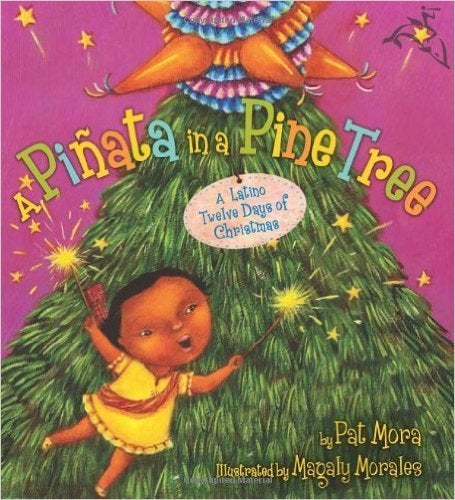 10 Holiday Children's Books Latinos Will Love
Popular in the Community