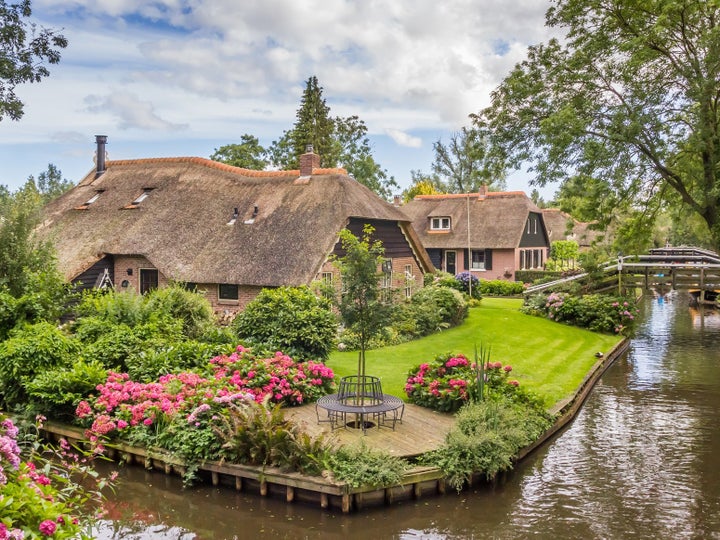 We know you love Paris, Venice, and Florence. Problem is, so does every other couple in the world. This Valentine's Day — or on a romantic weekend away — seek out the quiet romance of these secluded small towns across Europe instead.
1. Giethoorn, the Netherlands
The village of Giethoorn in northern Holland has been called many things, repeatedly: "the Venice of the North," for its serene canals; "like something out of a fairytale," for its thatched roof homes, centuries-old wooden bridges, and tree-lined footpaths. You know what we call it? Quiet. Blissfully quiet. If you're from a big city, there's nothing more romantic than that — you can even rent your own boat to row down one of the gondolier-free waterways, too.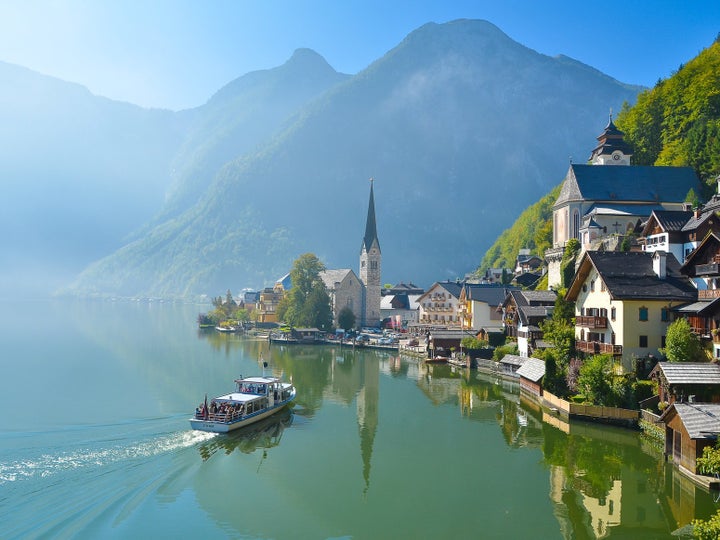 Isn't she lovely? There's something special about Hallstätt, made evident when you pull up by ferry across the glassy lake, with mist rolling down from the towering Dachstein mountains. Within the UNESCO World Heritage town are churches that date to the twelfth century, a buzzing market square, and plenty of cozy, candlelit restaurants for date night. Bonus: Hallstätt is only an hour's drive from Salzburg and three from Vienna, making it a relatively easy day trip from Austria's larger and more touristed cities.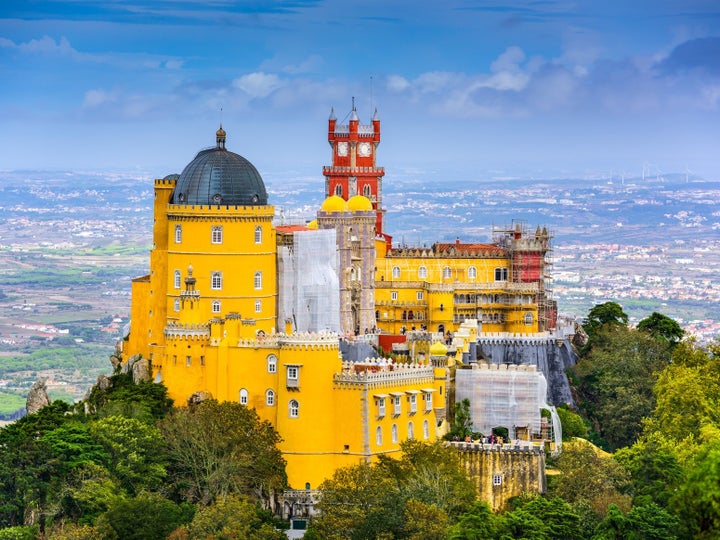 In 1809, the British poet Lord Byron said mountaintop Sintra was, perhaps, the most beautiful town in the world. It has proposal-worthy views from every angle, and so many nineteenth-century Romantic monuments it's been designated a UNESCO World Heritage site. King Ferdinand II's Pena Palace is hard to miss, but don't overlook the gardens with their 500 species of trees — perfect for a romantic afternoon stroll.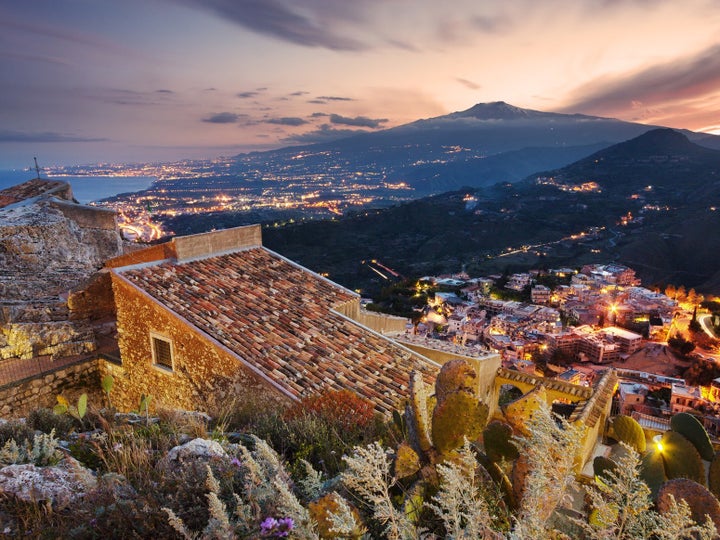 You'd be hard pressed to find a seaside town in Italy that doesn't inspire romance, but there's something especially dreamy about Taormina, a clifftop town on the island of Sicily. The views of Mount Etna and the Ionian Sea hypnotize, and the ancient ruins and cafe-lined streets keep you occupied. But you could check into honeymoon-worthy Belmond Grand Hotel Timeo — one of our favorite hotels in the world — and never leave the room.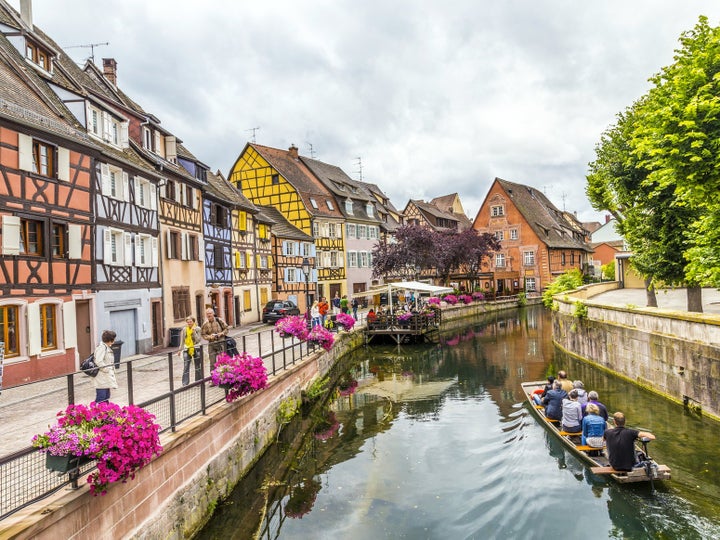 On the Alsatian wine route in northeast France, Colmar is flanked by vineyards and filled with pretty, pastel-colored houses, Renaissance churches, and tranquil, bridge-covered canals. Day trips to Alsace wineries are easy and offer an infinitely more romantic experience than the tourist-congested wineries of Bordeaux and Burgundy.
More from Condé Nast Traveler: