In this age of planes and automobiles, trains are a wildly atmospheric throwback to the leisurely travel of times past. For an afternoon excursion, a weekend getaway or a longer journey, embark on one of these breathtakingly scenic train rides, which hug dreamy coastlines, snake across wildflower-carpeted mountainsides and skip along rushing rivers. By Kelly Lack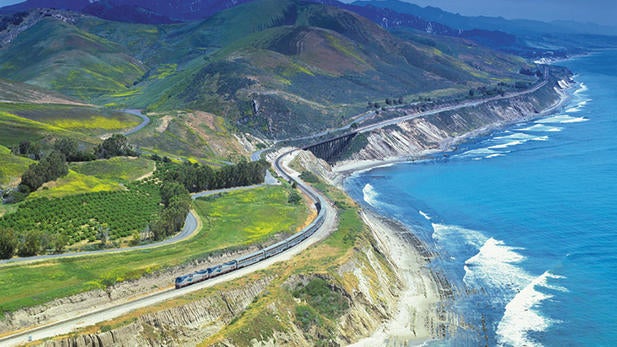 Amtrak's Coast Starlight from Los Angeles to Seattle
Put a spin on the classic left-coast road trip by traveling by train instead. The advantages? Zero wrong-turn fights and way more photo-ops. The 1,377-mile Coast Starlight route hits the best of the West: Santa Barbara, San Francisco, Sacramento, Portland and more. On the 36-hour trip, bounce from your seat to the dining car—Amtrak's signature dish is flatiron steak with peppercorn sauce—and the "sightseer lounge car," where all the seats face the panoramic, floor-to-ceiling windows. Along the way, you'll soak up the laid-back vibes of SoCal surf towns, fly through miles of blooming orchards, score neck-craning views of the Cascade Mountains and hit hot northwest hubs.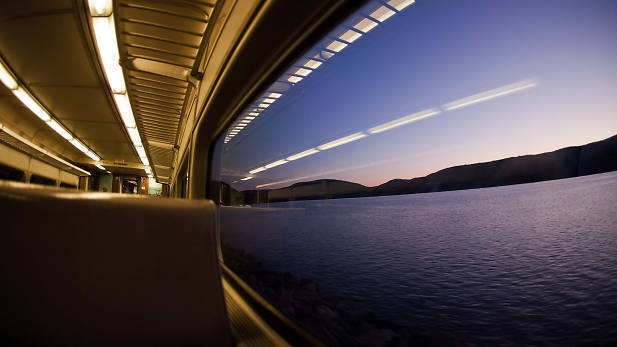 Amtrak's Ethan Allen Express, between NYC and Vermont
After the chaos that is Penn Station, chill out on this five-and-a-half-hour odyssey from New York City to Vermont. While the destination is a major draw, getting there is half the fun. You'll cruise through the postcard-perfect towns of New York's Hudson Valley; hit Saratoga Springs, as famous for its horse races as its hot springs; and snake around Vermont's fittingly named Green Mountains before landing in charming little-big city Rutland, with its historic downtown and one helluva farmers' market.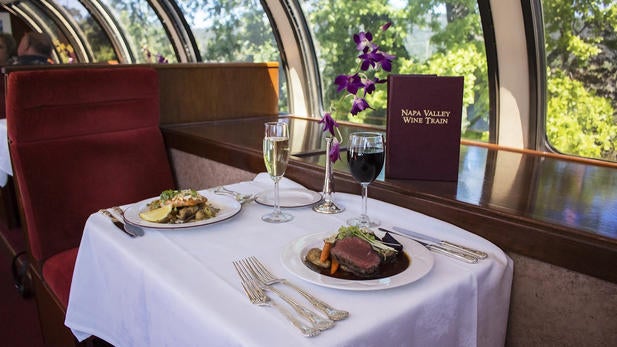 The Napa Valley Wine Train
On this California wine-country track, you could get drunk on the scenery alone: picture-perfect wineries and hills carpeted in hypnotically undulating rows of vines that are lush and green in spring, and in sunset shades come fall. But you'll have a little help, what with all the vino you'll be sipping alongside your onboard multicourse meal—both lunch and dinner are options. Your roving restaurant is made up of a collection of vintage Pullman railcars, throwbacks to gracious times complete with mahogany panels and brass hardware. So go ahead and soak it all up—you're not behind the wheel, after all.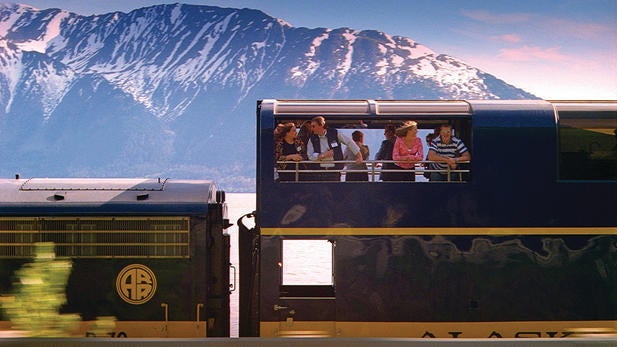 Alaska Denali Star from Anchorage to Fairbanks
Your bucket list just acquired another addition. This 350-mile stretch through the heart of our 49th state highlights the best of the great outdoors. Between the birch forests, rushing rivers, caribou- and bear-spotting, views of Mt. McKinley and a stint through Denali National Park, there's a reason this is the Alaska Railroad's flagship sojourn. If you can swing it, splurge on a GoldStar upgrade and take in the spectacular scenery from an open-air viewing car, with absolutely nothing between you and the wilds of Alaska.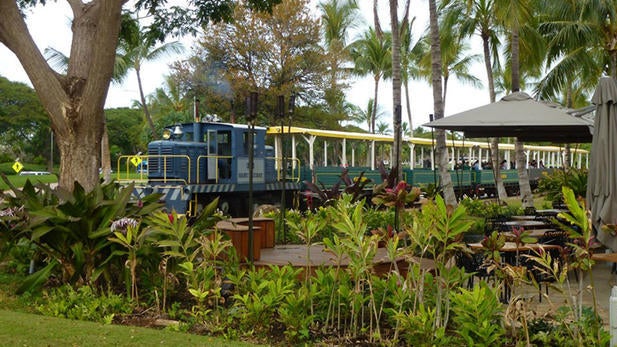 The Hawaiian Railway Society, Oahu
Train travel takes a turn for the tropical on this 90-minute jaunt across Oahu in an old sugar-cane hauler traveling at the "lickety-split" speed of 15 miles an hour. Expect plenty of nodding palms and crashing waves begging to be your next Instagram post, but instead of Mai Tais and hula dancers, this ride deep-dives into the rarely seen old Hawaii of sisal plantations and ghost towns. Time your trip for the second Sunday of the month, and you can book a seat in the elegant 1900 parlor car that was the personal ride of Oahu Railway & Land Co. founder Mr. Dillingham. Take in the ocean vistas from the car's expansive rear platform, marvel in its oak, mahogany and maple detailing, and pretend you're a member of the Hawaiian royal family (frequent passengers back in the day).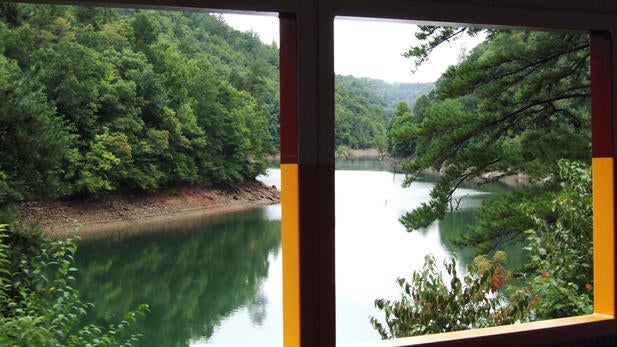 Great Smoky Mountains Railroad, North Carolina
It may be pint-size, but Bryson City, the departure point for this rail-riding adventure, is rich in the kind of local finds (barbecue joints, a soda fountain, a brewery) authenticity-minded travelers crave. Various routes originate here, but the four-and-a-half-hour Nantahala Gorge excursion is a scenery-serving star, snaking along the forested Nantahala River and crossing the Fontana Lake by bridge. (Foliage lovers take note: The leaves here are absolutely on fire during the fall.) Book the new Shine and Dine experience and get steeped in the region's moonshine history while sipping smooth brews from North Carolina–based Piedmont Distillers.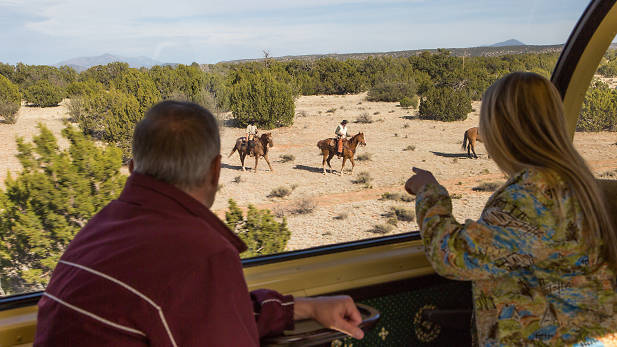 The Grand Canyon Railway, Arizona
You've strolled the Skywalk, pulled the car over at a handful of viewpoints and maybe even stayed a night or two at one of the classic lodges like El Tovar. But did you ever consider taking on Grand Canyon country by train? All of the historic cars of the Grand Canyon Railway have fascinating former lives, and some have glass-dome ceilings for unstoppable panoramas. You'll depart from Williams, Arizona, and roll through pine forests and prairies, spotting pronghorn and bald eagles, before arriving two hours and 15 minutes later at the epic South Rim.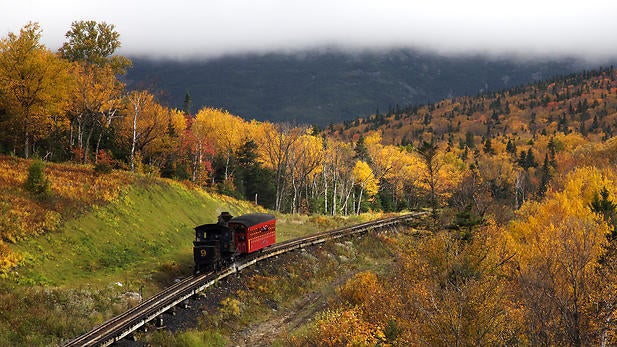 Mount Washington Cog Railway, New Hampshire
Like the Little Engine That Could, this antique train chugs daily up Mount Washington, depositing its passengers at the 6,288-foot peak, the highest in the Northeast. A working museum of sorts (the track dates to 1852), the Cog has the elevated feel of a gondola, only you're in a sturdy little train. At the top, take in the sweeping views—to Canada and the Atlantic on a clear day—but know that it's not really a trip unless you've paid the $5 to poke around the Mount Washington Observatory's Extreme Mount Washington exhibit, which celebrates the spot's notoriously nasty weather.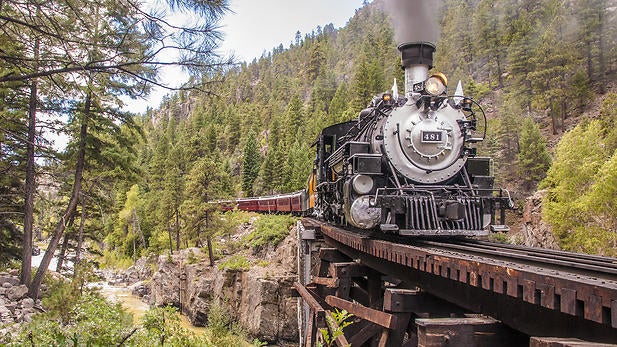 Durango & Silverton Narrow Gauge Railroad, Colorado
One of the most scenic ways to experience one of the most scenic states, a ride on the Narrow Gauge Railroad isn't merely photo fodder, but an immersion in on-the-fringe, Wild West vibes. This is no surprise, considering it's been rolling between Durango and Silverton since 1882, when it was tasked with transporting silver and gold out of the San Juan Mountains. The 45.4-mile route runs in both directions along the Animas River, crisscrossing it five times, and passing by old stagecoach trails and long-deserted mining camps as it winds between 14,000-foot-high peaks.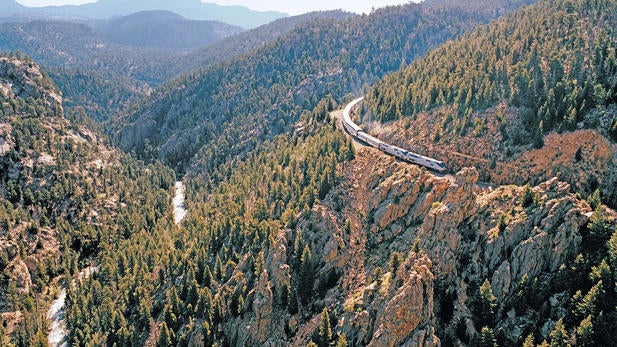 Amtrak's Empire Builder, between Chicago and Portland
There is one word to describe this journey: epic. Let us count the reasons why. The Empire Builder runs daily between Chicago and the Pacific Northwest. It mirrors much of Lewis and Clark's original expedition. It passes through a greatest hits list of must-see sites, from the urban (St. Cloud-Minneapolis) to the great outdoors (big-sky country and Glacier National Park). The trip totals a grand 46 hours, which warrants booking at least a roomette with seats that convert to beds, so you can fully stretch out once you've gotten your fill of moonlight falling on unfamiliar landscapes.