AD tours skating rinks where the architecture is as interesting as what's happening on the ice.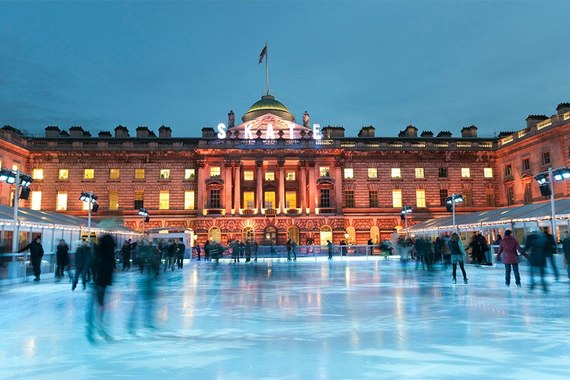 (photo: Paul Tomlins)
Skating at London's Somerset House, overlooking the River Thames, has become a magical tradition during the holiday season for residents and tourists alike. The outdoor rink is set up in the courtyard of the magnificent neoclassical structure, which was built by the architect Sir William Chambers in the late 18th century.
MAGGIE DALEY PARK SKATING RIBBON, CHICAGO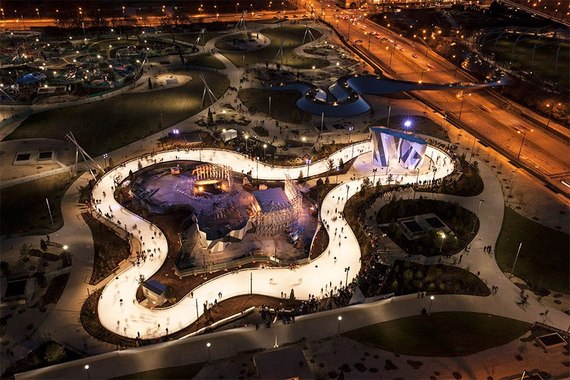 (photo: Scott Shigley)
The newest addition to Chicago's lakefront recreation area is the skating ribbon in Maggie Daley Park, which opened in late 2014. Landscape architecture firm Michael Van Valkenburgh Associates designed the undulating ice track within a grove of evergreen trees. It is the largest of the three ice ribbons in the U.S., and during the summer months it will be transformed into a path, providing access to different sections of the park.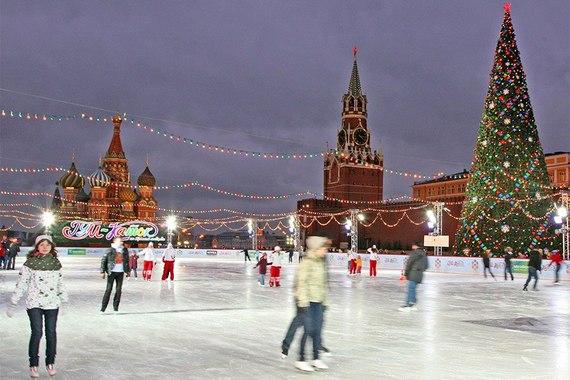 (photo: Sergei Remezov)
Each winter since 2005, the GUM department store has erected a large skating rink in Moscow's Red Square. Skaters can enjoy the city's famous landmarks--including the Kremlin and St. Basil's Cathedral--while they take a spin on the ice.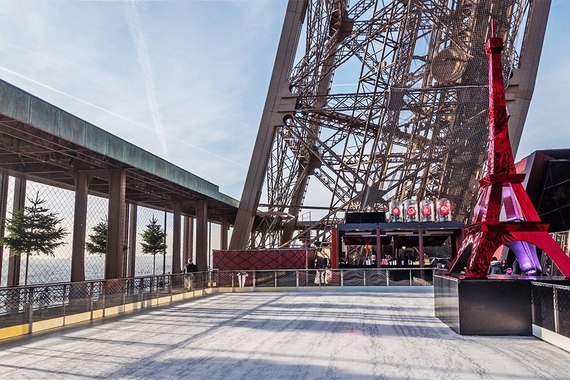 (photo:Emeric Livinec)
Each winter, from early December to mid-February, the first level of Paris's most famous landmark is transformed into an ice-skating rink with beautiful views of the surrounding city. Visitors can enjoy other parts of the newly renovated first level, which boasts a glass floor and high-tech installations.
ROSA PARKS CIRCLE, GRAND RAPIDS, MICHIGAN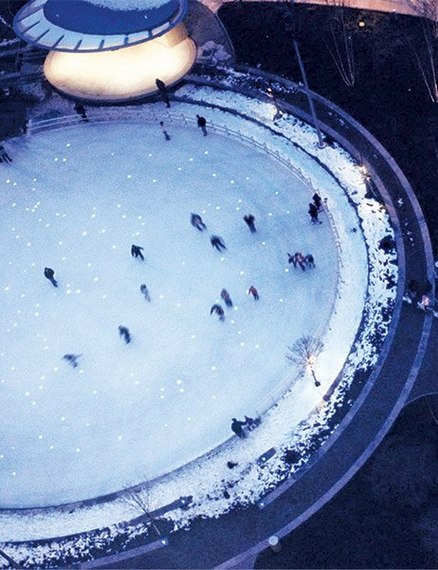 (photo: Suchitra Van)
Artist, architect, and Vietnam Veterans Memorial creator Maya Lin designed the Rosa Parks Circle in downtown Grand Rapids to feature water in its three forms: solid (the ice rink), liquid (a water fountain), and vapor (a mist fountain). The simple yet affecting structure, called Ecliptic, contains an amphitheater, which is transformed into a rink in the winter. Lin worked with Tillett Lighting to embed fiber-optic lights in the concrete floor depicting the locations of the stars on January 1, 2000.