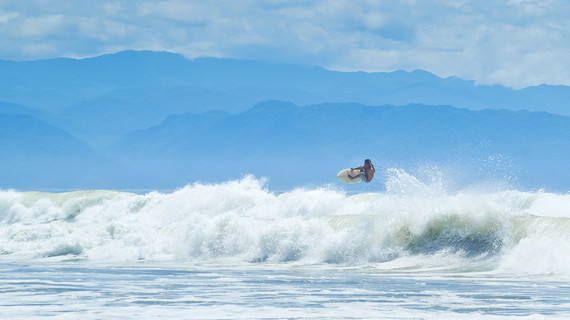 Credit: Flickr/netOrX
When you ask someone how their trip to Mexico went, no one ever says, "Eh, it was OK." No. It was either a glorious weekend on a beautiful beach with free-flowing tequila. Or it was a terrifying experience involving Federales and free-flowing tequila. Rarely, if ever, are there any in-betweens.
That's because Mexico is a special place. A place where you can make next-level bad decisions, think about them in mesmerizing scenery, and experience a foreign culture without flying more than a few hours. And while there are all kinds of crazy things to know about Mexico, it's sometimes hard to find a corner of the country that's not filled with other Americans.
Our neighbor to the south, however, offers some spectacular off-the-beaten-path destinations if you just know where to look. Here are seven spots to visit before they're overrun with tourists.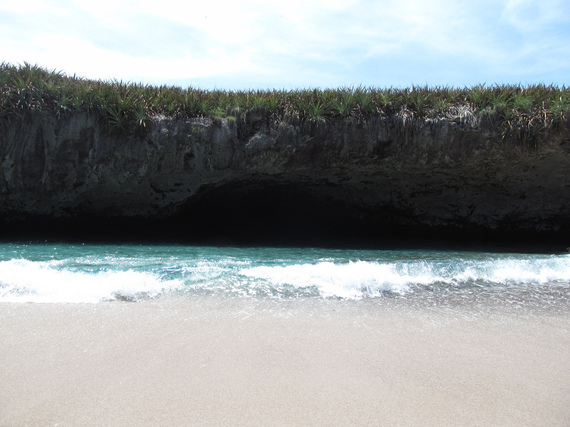 Credit: Flickr/Christian Frausto Bernal
Riviera Nayarit
The problem with charming Mexican surf towns is they occasionally lack modern luxuries like paved roads and potable water. Enter Riviera Nayarit, the coastal stretch north of Puerto Vallarta, where towns like San Pancho, Sayulita, Bucerias, and Lo de Marcos offer some of the best waves, funky city streets, and organic bistros and boutique hotels in all of Mexico. And for luxury travelers, Punta Mita has a Four Seasons and St. Regis. But no matter where you stay, the star of Riviera Nayarit is the hidden beach at the Marietas Islands. You'll have to swim through a cave under the island to get there, but it's one of the most beautiful beaches in the world.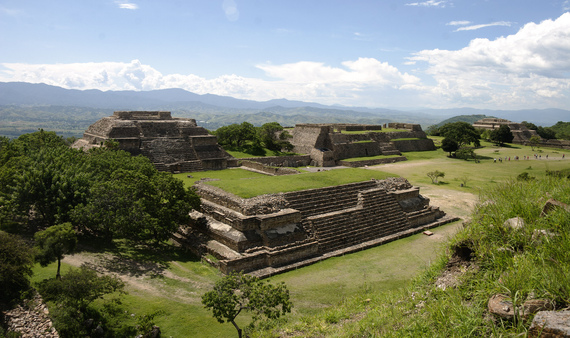 Credit: Flickr/Jonathan Lidbeck
Oaxaca
Oaxaca (pronounced THIS WAY) was founded in the 16th century and is perhaps the cleanest large city in Mexico. The home of Oaxacan chocolate, the most important ingredient in its signature mole sauce, and mezcal (which must come from here to be authentic, FYI), the city's obvious attractions are food and drink, but the local handcrafts are also worth your attention. The central square, or zocalo, is surrounded by historic buildings filled with restaurants, art galleries, and museums; when you're down strolling around, head about 10 miles west to the Monte Alban archeological site -- it was the Zapotec capital from 500 BC to 800 AD.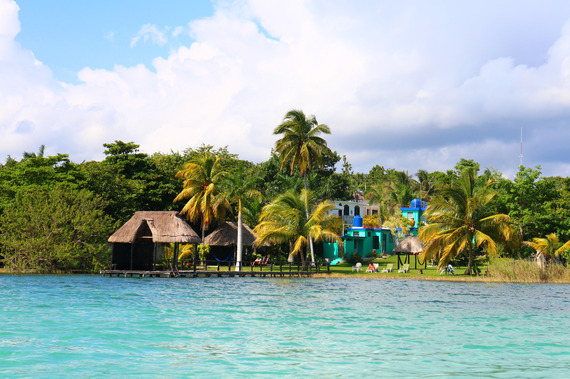 Credit: Flickr/Juliane Schultz
Bacalar
Bacalar sits along a freshwater lagoon in Quintana Roo and boasts turquoise water reminiscent of the nearby Caribbean. That water is also incredibly calm, which helps make the area one of the best spots in Mexico for waterskiing, paddleboarding, and other relaxing water activities. It's also a bastion of ecological conservation where mega-developments have been shunned in favor of preserving the surrounding jungle. Case in point: the town was the subject of a 2011 movie about environmental preservation called Bacalar.