Hidden among every fast-food chain's glossy limited-time offerings and tenured combo-menu favorites there's at least one underrated gem worth ruining a New Year's resolution over. In an effort to freshen up drive-thru orders everywhere, we've compiled a list of the most underappreciated items at every major chain. From now on, may all of your biscuits be honey buttered.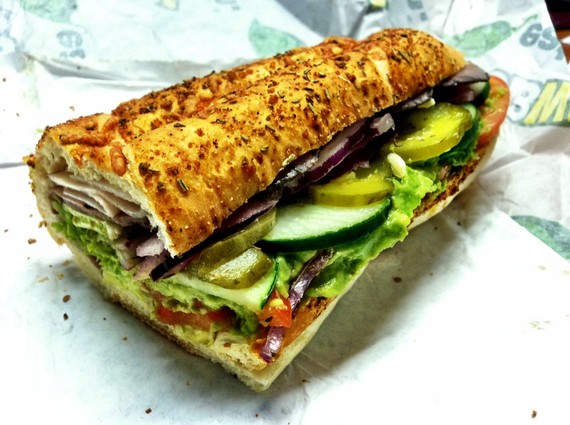 Credit: FIickr/_BuBBy_
Subway: Italian herb and cheese bread
Subway's meats might be interchangeable, but the bread makes a big difference. You could slice up a yoga mat and serve it on 12in of Italian herb and cheese and it'd still taste better than a roast beef on nine-grain wheat.

Chipotle: Veggie burrito
The biggest trick Chipotle ever pulled was convincing its customers that the protein was the meat of its burritos. Sure, adding a few ounces of carnitas is a reflex, but eschewing meat altogether is an underrated move because it allows for free guac, saves a few bucks, and adds an extra day or two to your life, probably.
Whataburger: Honey butter chicken biscuit
We've lauded the beauty of this breakfast sandwich before, but it's worth repeating. Amongst all Whata-items, the HBCB is the one that you won't find anywhere else. The perfect savory/sweet flavor profile isn't complicated with things like vegetables, and its scarcity due to the somewhat illogical breakfast-menu placement makes it even more rewarding. It also earns bonus points because it's a fun item to say three times fast.

Taco Bell: Double-Decker taco
Taco Bell is the hands-down winner of the fast-food LTO arms race, but despite that, one humble mutant taco remains best in class. The Double-Decker takes Taco Bell's two most basic items -- crispy taco and bean burrito -- and wedges them together into something bigger than the sum of their parts, which is, coincidentally, a way to make you bigger than the sum of your parts.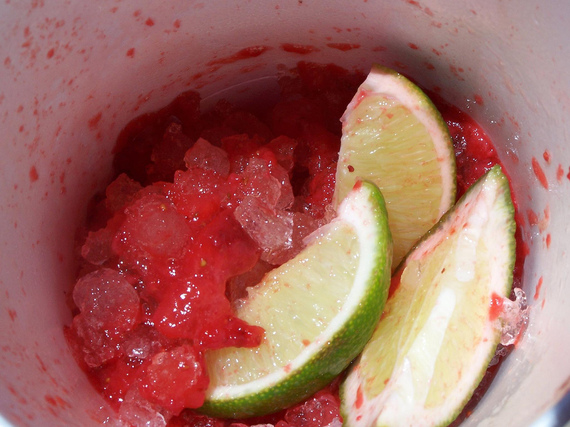 Credit: Flickr/Ernest James
Sonic: Cherry limeade
The cherry limeade is a vestige of a simpler time of carhops and hotrods. The ratio of artificial syrup to real lime is perfect, and reminds us of what life was before upscale craft cocktail bars.

Wendy's: Spicy chicken wrap
We hate to degrade the Baconator, but let's be real: the spicy chicken sandwich is the best thing on Wendy's menu. However, what doesn't get enough love is its tortilla-enclosed cousin the spicy chicken wrap. Limp tomato is replaced with cheddar and ranch, which cut through the spicy seasoning in a way that mere mayo never will.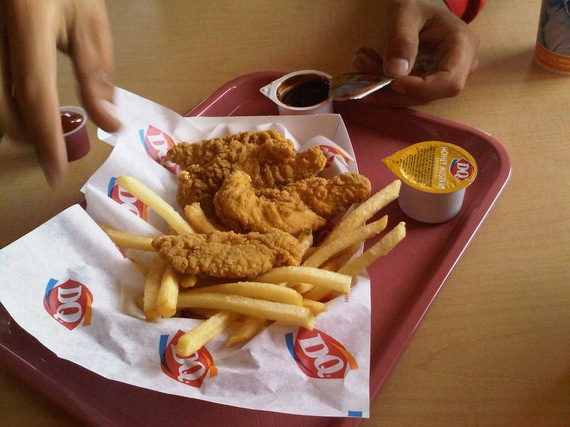 Credit: Flickr/Incase

Dairy Queen: Chicken strip lunch
Lest you're a child or stuck in a barely inhabitable part of Texas, you're probably not ordering savory food at DQ, but the chicken strip lunch is worth considering. It's got everything a kid could want (crispiness! Fries!) and everything an adult with an aversion to heavily processed beef can tolerate. Also, pairs well with Oreo Blizzards.

Burger King: Double bacon cheeseburger
"Flame-broiled" might just be a buzzword, but it's BK's bread and smoky butter. Resist the temptation to dress up the patties with unnecessary veggies, brand-name sauces, or Big Mac-cloned middle buns -- simple bacon and pickle accoutrements are all you need to bring out the most royal aspects of the King.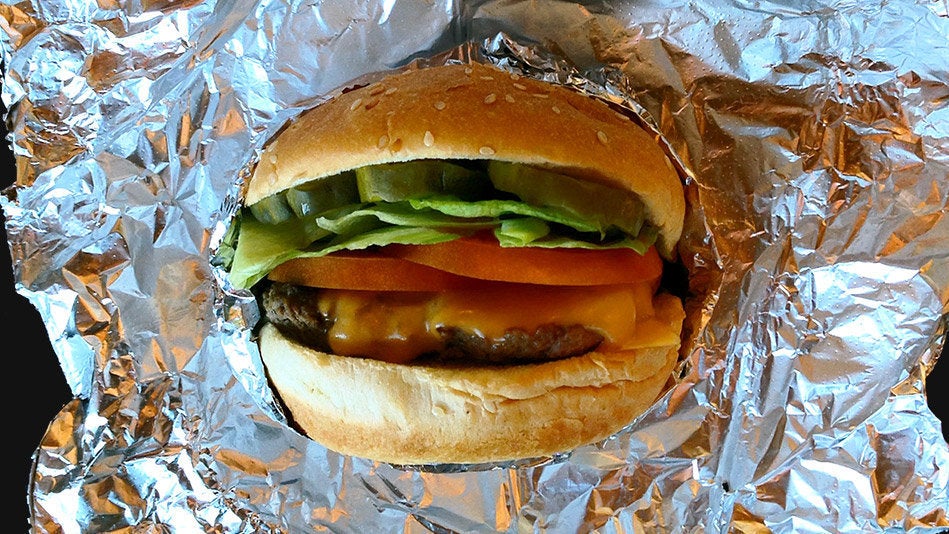 Nutritionist-Approved Fast Food and Takeout Meals