Back-to-School: it's the most wonderful time of the year.
My kids are much older now, but I can vividly remember all the prep work to get ready for a new school year like it was just yesterday. It feels like it was just yesterday.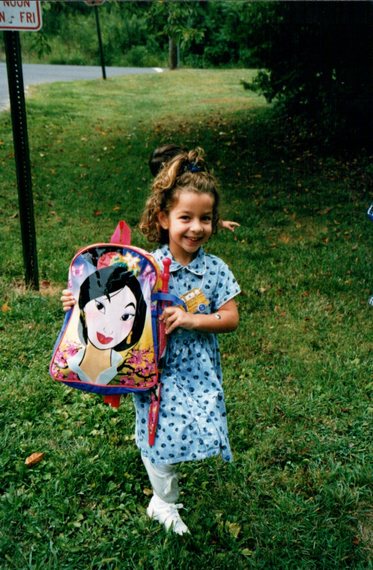 It would all begin in early August with a trip to Staples. It was a new school year after all, so a new backpack was in order as was paper, pencils, notebooks, rulers, and staplers. I still for the life don't understand why we bought new staplers every year. One for each kid!
Then we'd make the annual trip to get new school uniforms. I'm not much for conformity, but I have to say that I did love the school uniform. First of all it got rid of all the hassle to get new clothes and second of all they wore like iron. You couldn't destroy those pants and skirts if you tried. And they tried!
A few days before opening day we'd make a run to the grocery store to stock up on snacks, lunch foods, and brown paper bags. A new Sharpie to write names on the bags was on the list too.
Even though at this point I'd pretty much broken the bank, I was still relishing in the ritual of it all.
Back-to-school! It was like starting a fresh new year every year. For me, it was much more "renewing" than even New Year's Eve. I felt like I was starting new again too.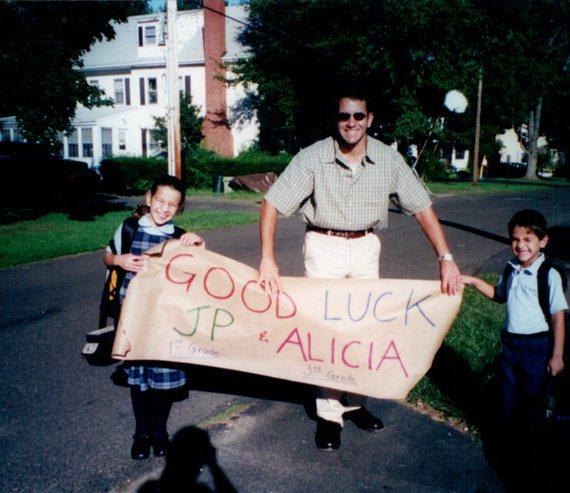 When the big day came, every single year, I'd make a big banner to carry to the bus stop. Standing by the banner made for a great photo op, which then went into a separate photo album for each child, year after year. That photo album became a living museum of every school year with a picture from the first day of school next to the official school portrait for the year.
My kids are now in their twenties and they still have those albums. I should have made one for myself, so that I could have one too!
There are many parts about being a dad that I have loved, but there are none that I've cherished more than getting ready for back-to-school.