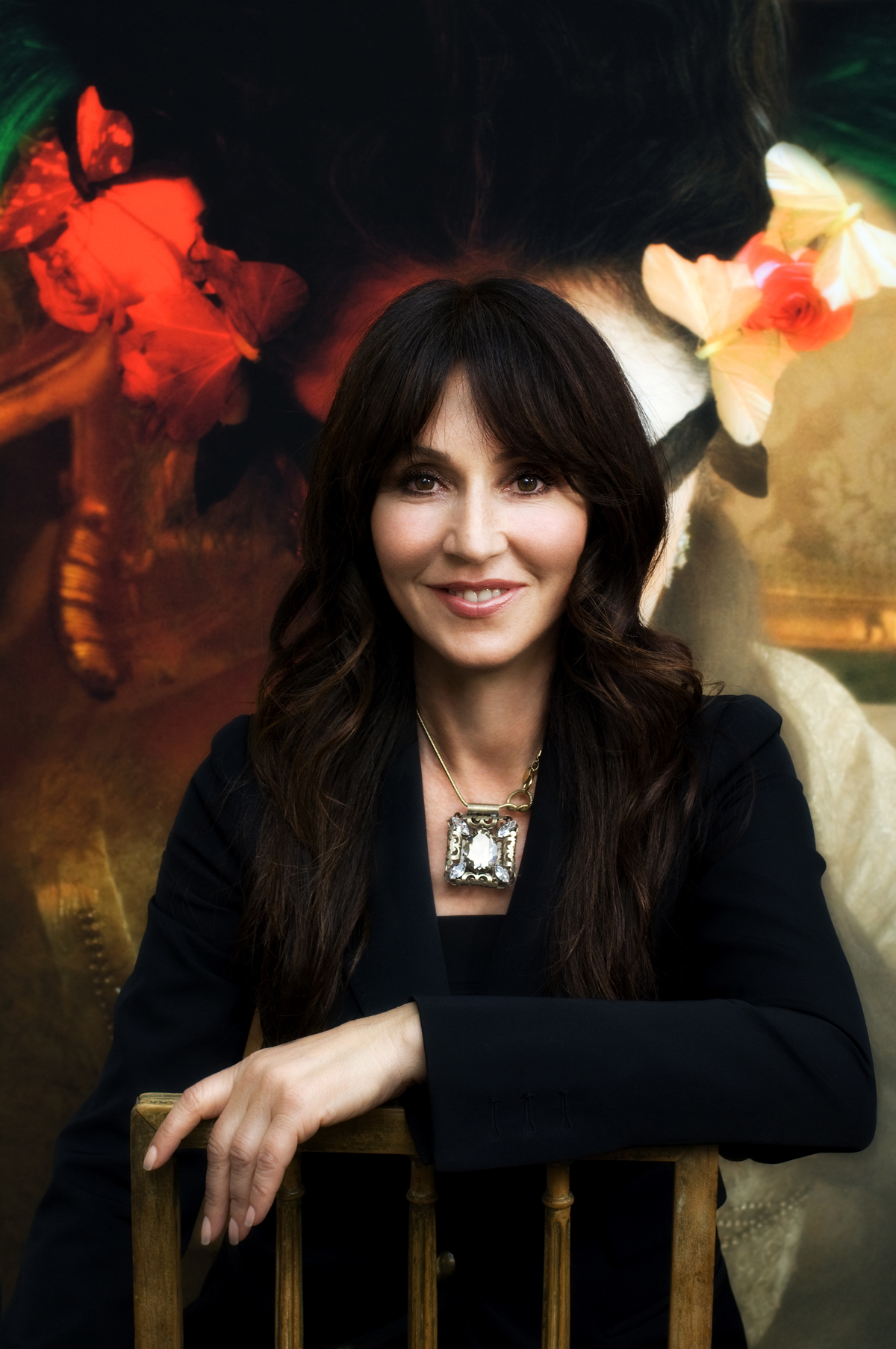 It is said that no successful person is ever alone in his or her journey. Anastasia Soare is no exception. Infinitely determined, Anastasia opened her own salon, Anastasia Beverly Hills, in 1997. She has also created her own brand-name product line for eyebrow care, which is distributed in Sephora, Nordstrom, ULTA, Dillard's, Beauty Brands, and various international locations. Using her technical training, her abilities as a seasoned artist, and support from her daughter, Anastasia took her successful salon model and turned it into an internationally recognized brand.
Shortly after her arrival in Los Angeles, Anastasia quickly found work in a West Hollywood salon as an aesthetician. She always strived to combine her artistic interests with skills from her training in Technical Design in Romania; creating ways for women to achieve balanced, proportioned beauty was the perfect outlet. Anastasia was full of creative ideas to expand her business and outreach, and was looking for the right opportunity to launch them.
Often working 16-hour shifts, Anastasia found herself with one day off a week. On these days, she and her daughter, Claudia, would venture to the library to research Leonardo da Vinci's drawings, the Golden Ratio, and the Fibonacci sequence to study the ways in which people perceive beauty and to study the bone structure and facial features of different ethnicities.
While Anastasia was working in this beauty salon in the mid 90's, she couldn't help but notice that there were no quality eyebrow products to be found on the market. Instead of dedicated eyebrow products, Anastasia was forced to use eye shadows to define eyebrows. With the increasing difficulty of matching eye shadows to the different shades of her clients' hair and skin, Anastasia knew she wanted to create her own line of brow products that would look natural when applied to the eyebrows.
With a new challenge to undertake, Anastasia was able to procure a loan to help her start her now famous brand and left the salon she called home for over two years. While she once watched Oprah on television, today Anastasia has come full circle and counts Oprah as one of her many celebrity clients. To this day, Anastasia and her daughter remain hands-on owners and run every aspect of the business, always trying to be innovative and stay ahead of the curve. As Anastasia herself has said, "I believe there is never a time to stop growing. While it is true that I've come to be known as an 'eyebrow specialist,' I always see myself pursuing a wider goal, that of helping women achieve a balanced, natural beauty."
By Clarissa Burt with Haleigh Hoffmanner (clarissaburt.com)
REAL LIFE. REAL NEWS. REAL VOICES.
Help us tell more of the stories that matter from voices that too often remain unheard.