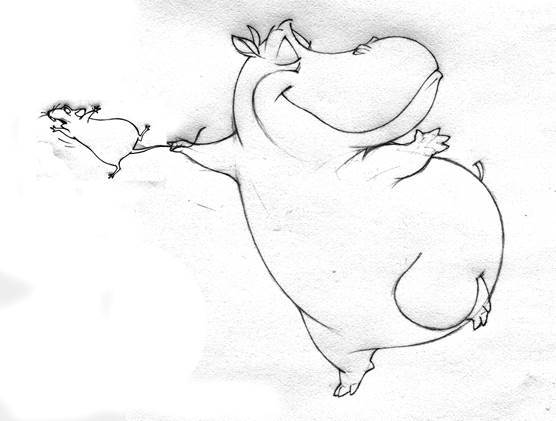 The stories of how the largest buyer of goods and services in America - the US Government - does (or more often, doesn't) have access to America's freshest new ideas are enough to fill many thumb drives. I call the problem, "the mouse and the hippo dancing with each other." It usually ends badly for the mouse (and I talk about this quite a lot in my new book: Peace through Entrepreneurship: Investing in a Startup Culture for Security and Development, Brookings Institution Press). That is not to say that there aren't many attempts by the USG to fix this. One interesting, recent one is that of the Department of Defense under Secretary Ash Carter who is trying to fix the Pentagon's "window on innovation" program in Silicon Valley (and soon Boston as well). In this program, Defense Innovation Unit Experimental or DIUx, the Pentagon is trying to "walk like a duck" and at least be part of - if not joining - the conversation about innovation.
While there seem to be many hiccoughs in the plan (see "Pentagon shakes up leadership at outpost that works with tech innovators", by Dan Lamothe, Washington Post Thursday, May 12, page A11), the DoD and the USG generally do deserve credit where it is due. There are glimmers of this same effort all over the Government, including for example, in USAID's Development Innovation Ventures (DIV) headed by the very dynamic Ann-Mei Chang.
All of these efforts are to be encouraged and in true startup fashion, if enough irons are in the fire, the likelihood of something working are much improved. Having said this, however, the fundamental problem embodied in the USG's procurement and acquisition policies - amounting to tens of thousands of tissue-paper thickness instructions - are just too daunting for any serious innovator to bother with. To solve the problem of the "mouse dancing with the hippo," we really are eventually going to have to change the song, not just vary the beat.
Calling all HuffPost superfans!
Sign up for membership to become a founding member and help shape HuffPost's next chapter