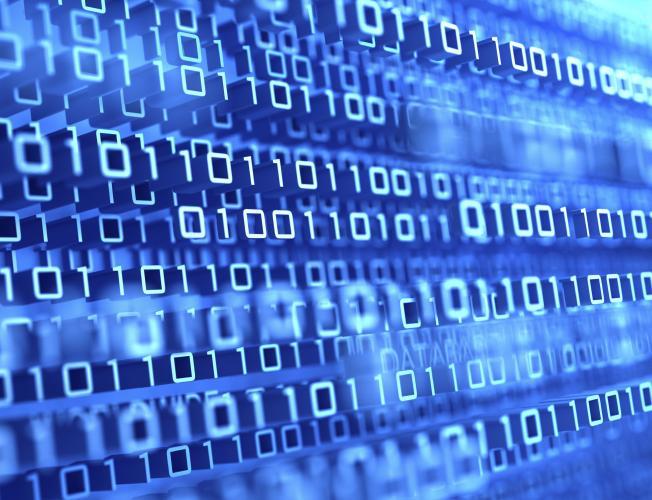 Earlier this year Google's British AI division DeepMind announced the launch of a blockchain like ledger for managing healthcare data.  The aim is to automatically record every interaction with patient data in a secure manner.  The nature of blockchain supports this, as every interaction with a piece of data is recorded.
It's an approach that is gaining increasing traction.  For instance, the British government penned a report bigging up its prospects at the end of last year.
"In the NHS, the technology offers the potential to improve health care by improving and authenticating the delivery of services and by sharing records securely, according to exact rules," Sir Mark Walport said.
A recent report highlighted the potential for blockchain to provide interoperability, integrity and security and portable user-owned data.
"Several innovative start-ups are combining blockchain technology expertise with healthcare industry experience to develop platforms and solutions. This market insight examines the foundations of blockchain, cryptocurrencies, and smart contracts, and presents profiles of start-ups in the industry," it says.
One company that is perhaps more advanced than most is healthcare startup Patientory, one of the leading exponents of blockchain in healthcare.  Their mission is to connect digital medical records without compromising privacy.  They recently announced the first token sale of its kind in the industry.
The tokens, known as PTY, will be traded via a secure, closed loop ledger system that aims to connect up all parties in the healthcare ecosystem to allow for the exchange of health data within a highly-secure, blockchain powered health information exchange (HIE).
The company believe that their use of blockchain will encourage providers to offer better care to patients, whilst also adopting innovative practices that join up care more effectively through the sharing of patient data.
"In order for the US to successfully move away from the fee-for-service model to the current value-based model, there has to be a healthcare IT infrastructure that allows organizations to link quality, value and effectiveness of medical interventions through a reputable compensation model," the company say.
"Our proposal renders the ability for payers to transfer PTY tokens as incentives to providers that offer superior care that yield better patient care outcomes to be compensated proportionally to their effort in the resulting shared savings," they continue.
Using blockchain technology, Patientory encrypts medical patient information in hospitals and insurance companies so that it is not centralized data, but it is distributed, thus meeting HIPAA Security Rules. Being able to coordinate patient care via a blockchain HIE essentially alleviates unnecessary services and duplicate tests with lowering costs and improvements in efficiencies of the continuum care cycle.
The hope is that by giving patients control over their health data, it will empower them to better manage their care.  Suffice to say, we are still at an early stage so there remain some challenges to overcome.
For instance, blockchain technology remains an alien concept for many, and with digital literacy stubbornly low in some areas, providing an accessible interface to blockchain for the whole population remains a significant challenge.
The Patientory system also only manages official medical records, so doesn't take account of user generated data, whether it's from wearable devices, mobile apps or even DNA sequences.  This is undoubtedly the next step.
We are certainly in the midst of a digital health revolution however, and whilst I'm not sure that blockchain will play an inevitable role in providing secure and patient centered data, it will it seems inevitably play its part in our move in that direction.
If you would like to learn more about Patientory's philosophy and approach to using blockchain in healthcare, I can recommend their recently published paper on the topic.  It provides a detailed description of their vision, the market, development roadmap and the upcoming crowd sale of its tokens.
REAL LIFE. REAL NEWS. REAL VOICES.
Help us tell more of the stories that matter from voices that too often remain unheard.
This post was published on the now-closed HuffPost Contributor platform. Contributors control their own work and posted freely to our site. If you need to flag this entry as abusive,
send us an email
.