The fall promises to be a great season for books about the movies and movie stars. Three of the most insightful critics writing today -- David Thomson, David Denby and Ty Burr -- each have new books coming out, as does one of our most accomplished film historians, Anthony Slide.
The Fall 2012 Season will also see a handful of promising biographies and biographical studies on the likes of Henry Fonda, Lyle Talbot and Lew Ayres, along with more broadly themed works of film history. Women also come in for consideration, and reconsideration, with exceptional new books on two early film superstars, Mary Pickford -- "America's Sweetheart," and Mae Murray -- "the girl with the bee-stung lips."
These days, university presses are publishing some of the best and most provocative books on film and film history. Don't miss Go West, Young Women!: The Rise of Early Hollywood by Hilary Hallett, due out in December from the University of California Press.
Besides the ten recommended titles which follow, there are other new releases also worth checking out, like Variety: An Illustrated History of the World from the Most Important Magazine in Hollywood, by Tim Gray (Rizzoli), and John Wayne: The Legend and the Man: An Exclusive Look Inside the Duke's Archives (powerHouse Books). Oh, and Uggie (the canine star of The Artist) also has a book due in October. It's Uggie -- My Story: A Memoir by Uggie (Gallery Books).
Seen the movies? Now read the books. Here's a guide, ordered by date-of-release, to the big new releases and lesser-known titles which should pique the interest of film buffs and book lovers alike.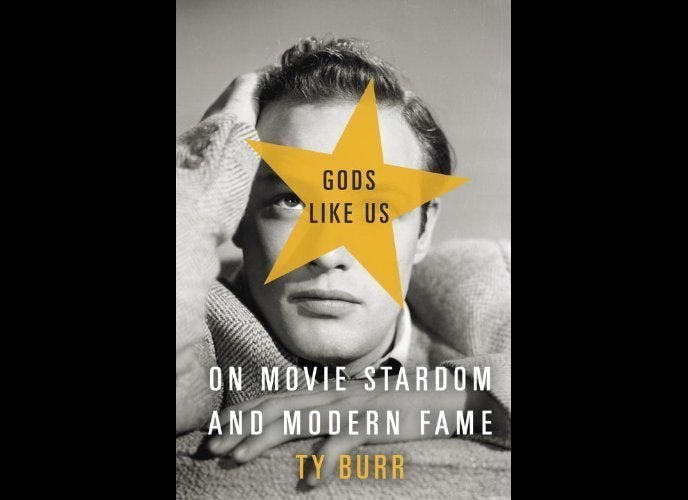 The Movies: 10 Must-Read Books coming this Fall
Thomas Gladysz is an arts journalist and early film buff, and the Director of the Louise Brooks Society, an internet-based archive and international fan club devoted to the silent film star. Gladysz has contributed to books, organized exhibits, lectured, appeared on television and radio, lectured and introduced Brooks' films around the world. Gladysz will be in conversation with Ty Burr discussing Gods Like Us: On Movie Stardom and Modern Fame on September 29 at Book Passage in Corte Madera, California.
Popular in the Community