Most of the hit songs we hear on the radio are about young love and partying all night. We rarely hear lyrics about being a mother, balancing personal relationships with a career, cultivating a sense of self, or countless other life experiences that so many real women go through.
One mom has decided to do something about this void in music. Andra Liemandt of Austin, Texas joined forces with four other women in their 30s and 40s to form an all-female rock band called The Mrs.
"We write music and sing about topics that we all can relate to -- about the real challenges and triumphs in our lives as moms, as wives, as friends," Liemandt told The Huffington Post in an email.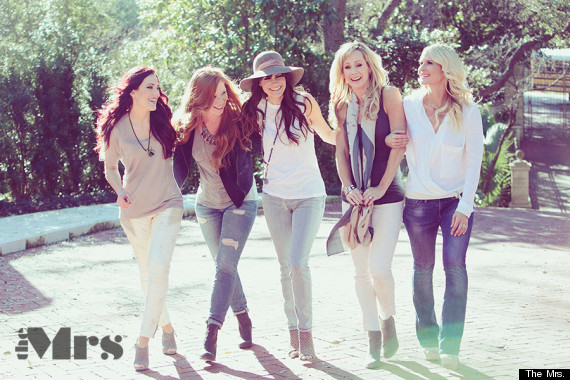 The wife and mother of two girls first had the idea to start a band about five years ago when she was taking her daughter to piano lessons. "All of us moms decided to play while we waited for our kids to finish their lessons," she said. "At the end-of-year recital, the 6-year-olds came out to play, then the 7-year-olds -- and then 'the mom's' came out! At that moment I knew I'd caught the bug."
Taking on the role of drummer, Liemandt recruited her friend, bassist Jenny Mason, as well as her daughter's piano teacher Larissa Ness. The trio then searched through Austin's thriving music scene to find lead vocalists and guitarists Mandy Prater and Jennifer Zavaleta. "Thankfully we won them over with our unconventional message," Liemandt said.
The band's catchy first single, which debuted at the national women's conference BlogHer this month, certainly captures that message. "Enough" is an empowering song that tells women to embrace themselves as they are.
"The inspiration ... came from looking in the mirror and beating ourselves up about how we do as mothers, wives, sisters, employees, and friends," Liemandt noted. "We realized that we needed to change our own critical inner voices -- say ENOUGH -- and start seeing ourselves as other people see us -- as worthy, beautiful women, inside and out."
The band's adherence to this message has helped The Mrs. persevere through many obstacles of their own. "I can't tell you the number of music industry people who have said 'I like your music, but you are too old to get radio airplay,'" said Liemandt. But negative experiences have only inspired the band to work harder to prove the cynics wrong, she added.
One music industry insider rejected the group's approach, telling them to play to a younger audience and give their band a sexy name. This incident ultimately inspired Liemandt's choice of band name. "Right then and there I knew who we were and what we were going to sing about. We are the 'Mrs.' And our audience is other 'Mrs.' -- other women like us."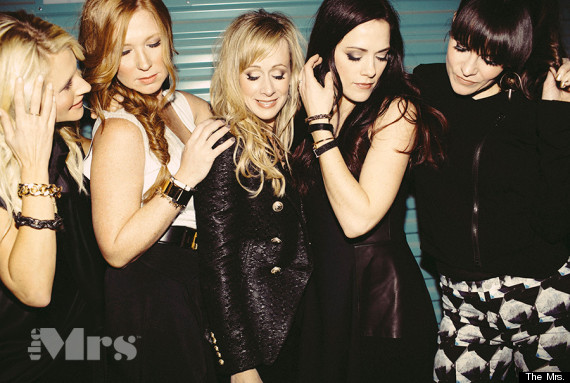 Most of the band members are mothers, with kids ranging from ages 6 to 13, and they are happy that their work can send a positive message to their children. "[I]t is good that they see me struggle and work hard at something I'm so passionate about, seeing it's worth the effort to follow your dreams," Liemandt said. "And the joy they have jumping on the couch, singing 'Enough' seems to make all those struggles go away."
Working under the mentorship of fellow Austinite Kathy Valentine of the Go-Gos has been a huge inspiration for the band as well. The rock & roll legend has even written a song with them. Liemandt also cherishes the opportunities that have arisen for the band, from opening for Kip Winger of Winger to taking a drum lesson from Tommy Lee of Motley Crue.
Later this year, The Mrs. will release their debut EP, which will include a song about the complexities of marriage called "Tug of Love" and the friendship anthem, "You Were There." But The Mrs. aren't just looking to empower women through their music. In conjunction with the release of "Enough," the band set up a "magic mirror" in a local Austin mall and at the BlogHer conference. A person behind the mirror spoke person-specific positive messages to the women who stood in front of it, and their reactions were compiled in a beautiful, tear-jerking video.
With their empowering music, relatable message, and rock & roll skills, these ladies truly rock!
Like Us On Facebook |

Follow Us On Twitter |

Contact HuffPost Parents
Related
Before You Go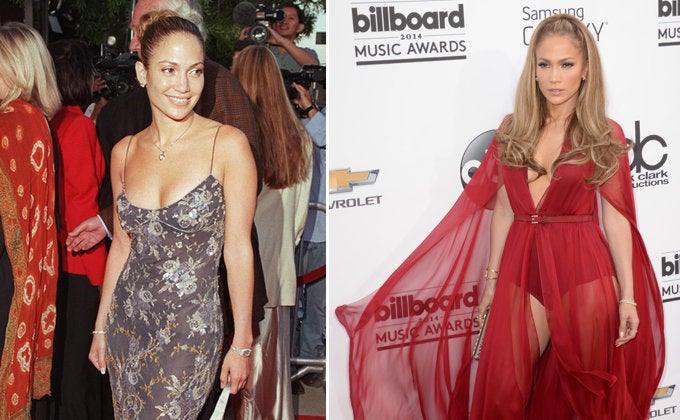 Hottest Female Musicians Over 40