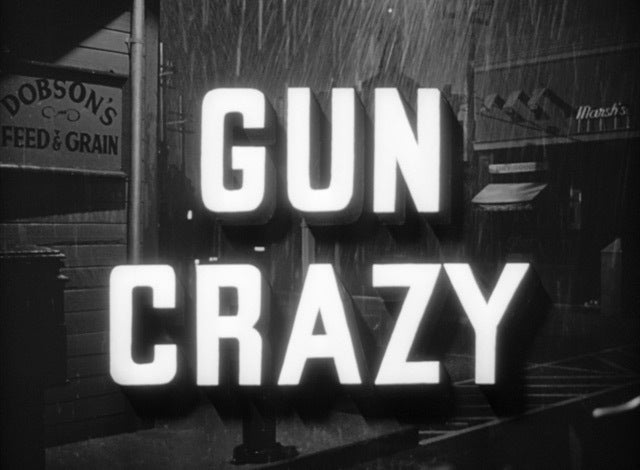 I think it's up to America what gun laws they put in place. I think most people would look at this and assume that people in America would be so shocked by this attack that they would want to take some action.
– Theresa May, British Prime Minister
When you say––which you always say––'Now is not the time to talk about it,' what you really mean is, 'There is never a time to talk about it.'
– Seth Meyers, "Late Night" host
Las Vegas is the worst American mass shooting so far. But it won't be the last. As I wrote last year after Orlando:
There's too much madness, too many guns, too much hate to hope otherwise. We are angry and we are sad, but then what? Gun worship seems the most powerful religion in America. From presidents to schoolchildren, the blood of countless victims stains its altars. And however much we rage and moan we feel powerless to stay the hand of sacrifice.
Each time it happens, causes are discussed, solutions proposed, and we cry, 'Never again!' The pundits wring their hands, the NRA and gun-makers pause briefly to reload, Congress turns a blind eye, and then rat-a-tat-tat! More bodies strewn across our public spaces. The cycle repeats itself endlessly.
Why? Mental illness, social pathologies, alienation, racism, resentment, homophobia, hate, terrorism, profiteering by gun-makers, violence as entertainment, social media copycats, an American predilection for the quick fix and the fast draw—probable causes multiply exponentially.
So far this year, 11,721 people have died from gun violence in the United States. The number of mass shootings in 2017, topped by Sunday's horror in Las Vegas, is 273! That's about one per day––so commonplace, notes the New Yorker's Ryan Lizza, "that the political responses to them have become ritualized to the point of parody." Flags are lowered at the Capitol, the President quotes some Scripture and denounces "senseless" evil, the NRA suspends gun propaganda for a few days, and every political leader issues statements and tweets of shock and condolence.
We are joined today in sadness, shock and grief. . . Our hearts are breaking. . . All those affected are in our thoughts and prayers. . . We are with you. . .We are praying for you…. God bless you.
But "thoughts and prayers" are hypocritical––and blasphemous––in the mouths of the political gun nuts who would rather see thousands die than threaten the obscene profits of weapons manufacturers.
Washington does not lack voices of conscience. Congressman Seth Moulton of Massachusetts has tweeted: "I will NOT be joining my colleagues in a moment of silence on the House Floor that just becomes an excuse for inaction." And Connecticut Senator Chris Murphy, a leader on this issue ever since Sandy Hook, calls out his gun crazy colleagues: "Your cowardice to act cannot be whitewashed by thoughts and prayers." Instead of pretending there are no public policy responses to the epidemic of mass shootings, he says, "It's time for Congress to get off its ass and do something."
The murderous hypocrisy of gun loyalists praying for shooting victims is disgusting and disheartening to those of us who want religious faith to mean something in the lives of God's friends. In a memorable headline following the 2015 San Bernardino shooting, the New York Daily News blasted the phony piety of moral capitulation:
GOD ISN'T FIXING THIS: As the latest batch of innocent Americans are left lying in pools of blood, cowards who could truly end gun scourge continue to hide behind meaningless platitudes.
In my own commentary at the time, I wrote: "Platitudes about prayer in the abstract are safe because they have no consequences, unlike real prayer, which always implicates the petitioner in a process of change and action. If we pray for an end to gun violence, we obligate ourselves to do all in our power to reduce it. Prayer is a call for action; it politicizes what we pray for. Prayer is not simply leaving things up to God. It is an act of volunteering to be part of God's solution."
After Orlando, President Obama warned that "to actively do nothing is a decision as well." But what can we do? What will we do? Pressuring lawmakers is a good start. But as the Episcopal Bishops Against Gun Violence remind us, we must also "look into our own hearts and examine the ways in which we are culpable or complicit in the gun violence that surrounds us every day." The bishops continue:
And then, having looked, we must act. As Christians, we are called to engage in the debates that shape how Americans live and die, especially when they die due to violence or neglect....Even as we hold our lawmakers accountable, though, we must acknowledge that a comprehensive solution to gun violence, whether it comes in the form of mass shootings, street violence, domestic violence or suicide, will not simply be a matter of changing laws, but of changing lives. Our country is feasting on anger that fuels rage, alienation and loneliness. From the White House to the halls of Congress to our own towns and perhaps at our own tables, we nurse grudges and resentments rather than cultivating the respect, concern and affection that each of us owes to the other. The leaders who should be speaking to us of reconciliation and the justice that must precede it too often instead stoke flames of division and mistrust. We must, as a nation, embrace prayerful resistance before our worst impulses consume us.
Related
Popular in the Community