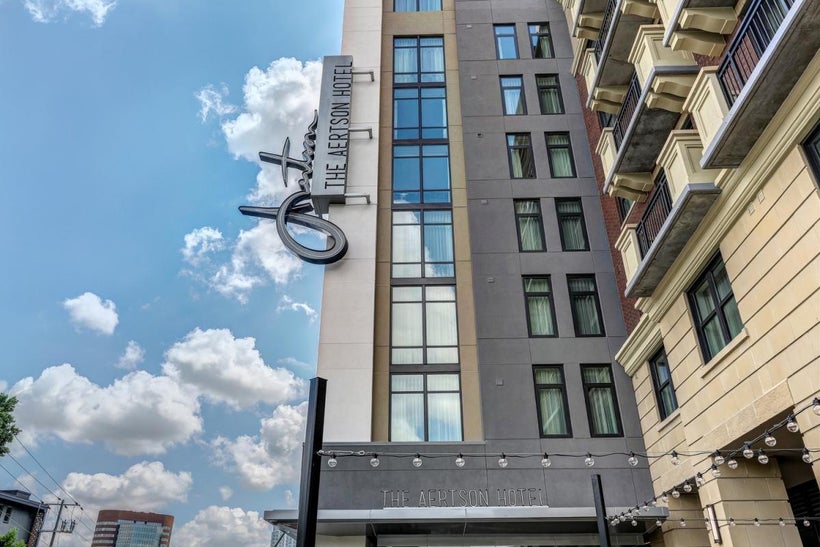 Nashville, the home of country music and "Hot Chicken", is quickly becoming one of the United States top tourist destinations. This vibrant city has figured out how to perfectly blend its historic country roots with its now ever-growing hipster and rock & roll present, which has people from all over making a visit to the music city. You may not think of it as a destination for your next trip (or in our case for a babymoon) but this strange juxtaposition that combines the land of Elvis and Dolly with hipsters and foodies surely is worth the visit. Ready to check it out for yourself? If so, you'll want to look no further than the Aertson Hotel in Midtown for your stay.
Location, Location, Location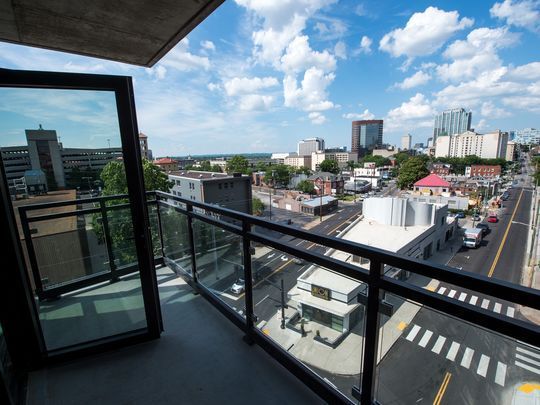 Located just off the tourist path in Nashville's Midtown, the Aertson hotel by Kimpton is part of the new, highly anticipated Aertson Midtown mixed-use destination that features restaurants, shops, and residential living. The Aertson is centrally located to just about anything you could want to do in Nashville. It lies just blocks away from Music Row, The Bridgestone Arena, and the Music City Center, which allows you to be close enough to the action without having it interrupt your sleep in one of the Aertson's well-furnished guest rooms. Best of all, this Kimpton hotel is walking distance from both Hattie B's famous hot chicken and Vanderbilt University's beautiful campus. You'll also find plenty of bars featuring good eats and better music within steps of Aertson's front doors.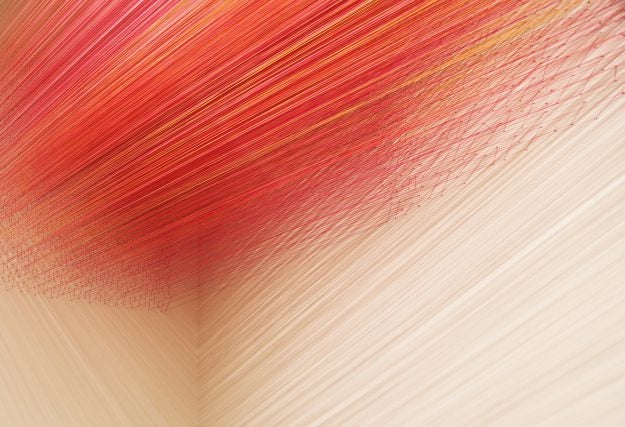 As you walk through those front doors you'll have to pick your jaw up off the floor as you gaze around the Aertson's beautiful lobby. Not only do the furnishings and interior design look like something out of HGTV's design home, but everywhere you look you see art pieces and installations that should be on display in a museum. For instance, head to the elevators and be prepared for some eye-candy as you stare at Anne Lindberg's "Redberry", which is a 17 foot elaborate network of thread and staples in hues of bright orange and hot pink. The Aertson fully embraces Nashville's blend of old and new, combining new modern touches like Cararra marble with industrial-era concrete ceilings. Throw in pieces from Nashville's historic Hatch Show Print, and you have a hotel that can go toe to toe with any art gallery in the city.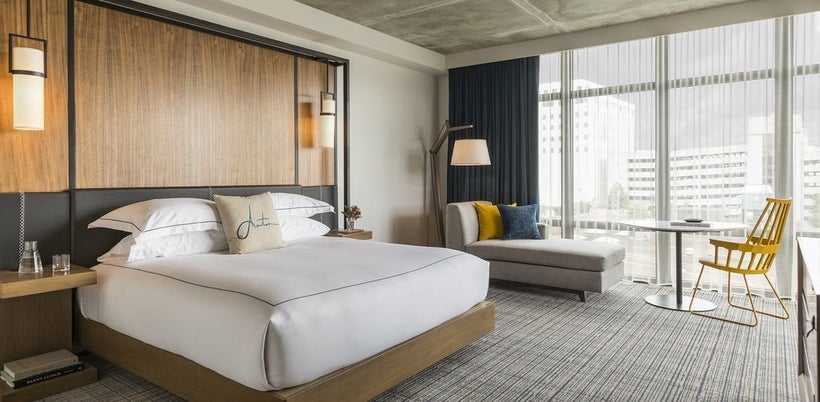 The Aertson has 180 guestrooms, each of which carry on the beauty of the hotel's lobby. There are 12 different rooms types, some of which are adjoining, making it perfect for a couple's weekend getaway or for a family gathering. After you've spent the day eating your fill at Nashville's top foodie destination and taking in all of what the music city has to offer, you'll find it easy to relax in truly one-of-a-kind boutique style accommodations. Fall back in your bed and stare out the window as you look across Vanderbilt University or Nashville's downtown skyline, or catch your favorite shows on the rooms 50 inch TV.
For our babymoon stay, we kicked back in the corner king balcony suite, one of 12 suites offered at the Kimpton. Mama-to-be was able to get comfy on the in-room chaise lounge while I stretched out on a comfy king bed running my fingers across the soft leather-stitched headboards. Our corner-view room location allowed light to pour in from the floor to ceiling windows and we were able to catch the subtle sounds of nearby music on our balcony. The marble bathroom was almost too-clean to want to use, however the welcoming over-sized shower covered in white subway tile begged for us to climb in.
Mmm...More please - The Dining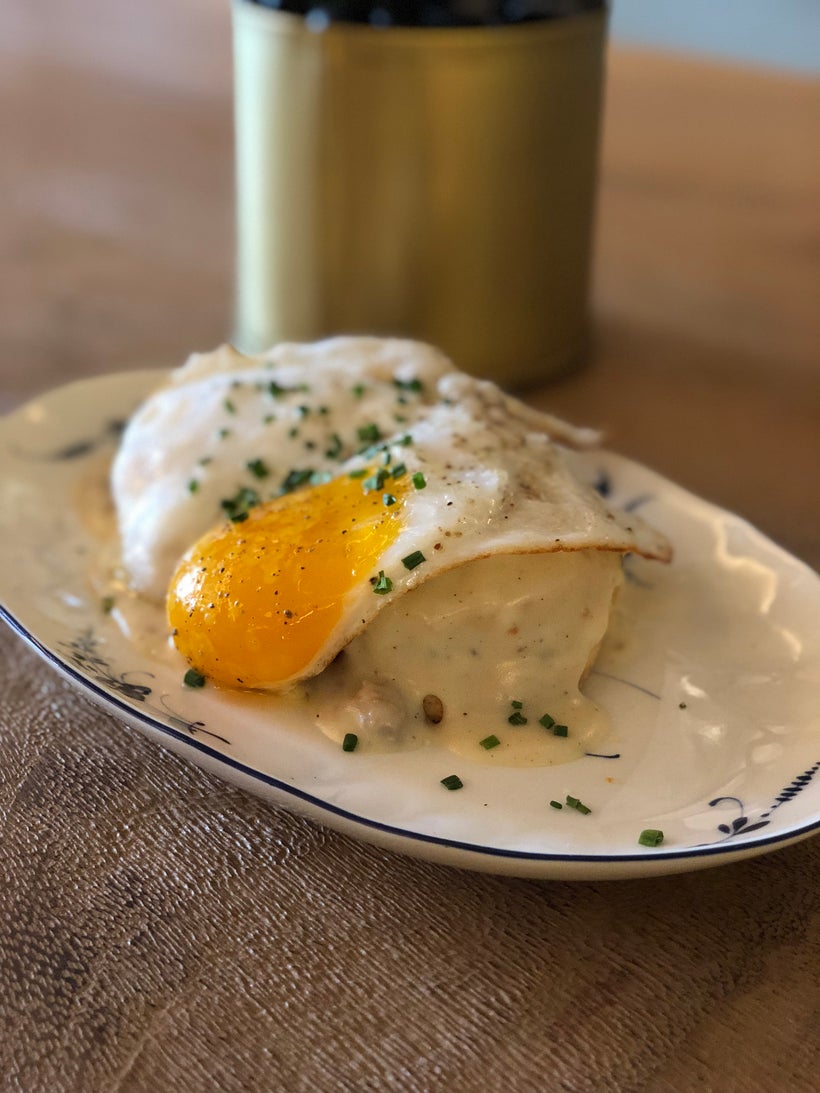 While it may be tempting to head all over town in search of some amazing food, one of the best dining experiences in Nashville is located right inside of the Aertson Hotel. Henley, a modern american brasserie (that's french for brewery), is run by James Beard Award winning chef RJ Cooper, who uses fresh, local ingredients to create insanely appetizing small plates and entrees using classical french techniques. There is an old saying out there that "sharing is caring" and that saying has never been so valid before in life once you experience dining at Henley. Whether you stop in for dinner and swing by for brunch, you are met with a menu of dishes that are made to be shared. This allows you to get a little bit of everything without feeling like you missed out. The menus are seasonal and ever-changing, but one thing that is there to stay is there impeccable service and amazing bar staff. Cocktails are certainly a specialty at Henley, but what really shines is their craft non-alcoholic beverages that are perfect for those who don't (or cant at the the moment) partake. Note: Order the "Apple to Apples" if it's on the menu when you stop by. then thank us later.
Overall, from the valet to the rooftop down to the sheets, Aertson gets every little detail right. Their people take your experience to the next level, which is very important. What good is an amazing hotel if you don't have the all-star staff to match and Aertson surely does. So pack your bags and head to the music city, but first be sure to make accommodations at Aertson.
REAL LIFE. REAL NEWS. REAL VOICES.
Help us tell more of the stories that matter from voices that too often remain unheard.
This post was published on the now-closed HuffPost Contributor platform. Contributors control their own work and posted freely to our site. If you need to flag this entry as abusive,
send us an email
.