While the appetite for music is stronger than ever, a new successful business model for the industry continues to be elusive. Each year, a new favored solution appears...and disappoints. So where is the new successful model going to come from, and can it truly gain enough traction to compensate for the huge decline in physical CD sales?
Consider this...out of nearly 200,000 albums that appeared on the Soundscan chart in 2009, only 1,319 sold at least 10,000 copies, and a mere 85 sold at least 250,000 copies. And the first half of 2010 saw a further decline with the overall number of download transactions dropping, as well as a further 8.2 percent fall in CD sales.
Although many in the industry continue to believe that a viable new model is just around the corner, very little new revenue is reaching artists to offset this steep decline in physical sales. For example, the subscription model, which was hailed as an answer to providing consumers a legal way to have free unlimited access to music while still generating revenue to artists and labels, has not to date shown itself to be the solution. Antony Bruno of Billboard reported in February of this year that in a recent study of top musical acts:
Results show that of the more than 100 artists examined to compile the Money Makers list, only 10 made more than $2,000 from non-interactive streams in 2009, with Beyonce topping the list with an underwhelming $5,000. Only 25 artists made more than $1,000 from on-demand streams, with Michael Jackson topping that list -- as the result of barrage of interest after his death -- with $10,000.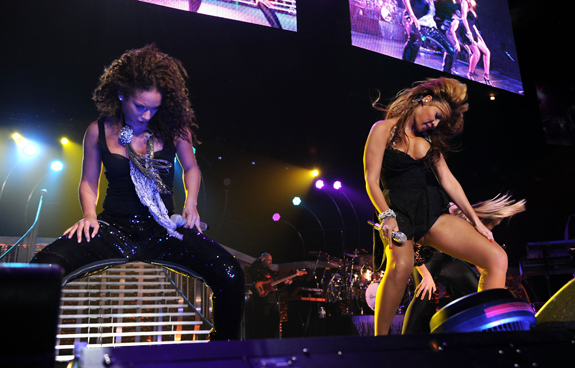 So far, no good, because although these services are a great means for artist discovery, and can link users to points-of-purchase - albums, merchandise, tickets, etc...from a label and artist perspective, freemium/subscription/ad-supported sites have not shown much promise in terms of revenue.

U2's Paul McGuinness, widely acknowledged as one of the savviest managers in the industry, recently wrote a very thought-provoking article about the state of the music industry. Among other ideas about how to resuscitate the music industry, he pointed out a scenario that could make subscription more workable for artists:
"Numerous commercial strategies have tried to deal with 'free.' Today, many believe music subscription is the Holy Grail that will bring money flowing back into the business. I agree with them. A per-household monthly payment to Spotify for all the music you want seems to me a great deal. I like the idea of the subscription packages from Sky Songs too. These surely point the way to the future where music is bundled or streamed and paid for by usage rather than by units sold. Why should the price paid not correspond to the number of times the music is 'consumed'?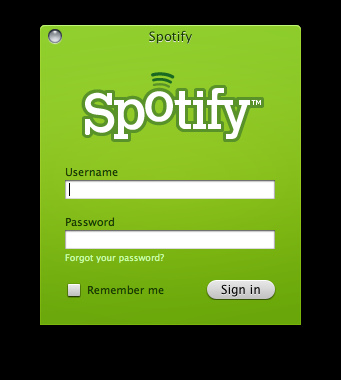 From http://www.audiomicro.com/royalty-free-music-blog/wp-content/uploads/2010/04/3189842016_e72f19ba17.jpg
"Music subscription will be the basic access route to enjoying tracks and albums, but by no means the only one. Households will pay for a subscription service like Spotify, or they will pay for a service bundled into their broadband bill, to an ISP such as Sky and Virgin Media. But many customers will also take out more expensive added-value packages, with better deals including faster access to new releases. There will also be a healthy market in downloads to own and premium albums. iTunes will be fighting its corner in the market, probably with its own subscription service. And a significant minority will still buy CDs, coveting the packaging, the cover designs and the sense of ownership."
In short, if the revenue will ever be meaningful for artists and labels, the promise of a new subscription model that is bundled with other entertainment services surely must follow.
Another opportunity with real potential for artists is through individual apps. These apps allow the artists to set the price points and give away as much music or other exclusive content as they like, providing real value to fans on an ongoing basis.
Digital media expert Michael Hirschorn wrote last month in The Atlantic:
"Now, it seems, things are changing all over again. The shift of the digital frontier from the web, where the browser ruled supreme, to the smart phone, where the app and the pricing plan now hold sway, signals a radical shift from the openness to a degree of closed-ness."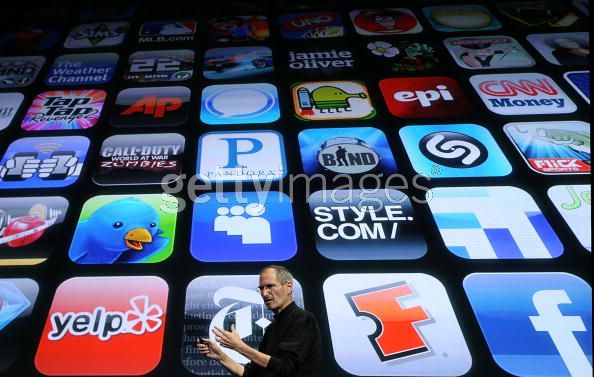 Apple CEO Steve Jobs displaying a multitue of popular iPhone apps. Photo Credit: Justin Sullivan, http://www.gettyimages.com/detail/98329370/Getty-Images-News
"They are operating on a largely correct assumption that people will be more likely to pay for consumer-friendly apps via the iPad, and a multitude of competing devices due out this year, than they are to subscribe to the same old kludgy website they have been using freely for years."
Individual artist apps aren't new...in 2009, some of the major labels rolled out apps for a few of their largest artists built largely around exclusive access to video content, mainly performance clips, promotional items, and behind-the-scenes peeks. But that simply is not enough; there has to a more unique offering to entice real fan engagement. Artists can only generate real revenue from apps on a long-term basis if the fan is getting something they deem valuable.
So, the battle to discover the new model continues on all fronts as the realization sinks in that the answer surely will be a combination of ideas (such as bundled subscriptions, cool artist apps, compelling fan experiences), not one magic solution. One thing won't be the answer, everything will be.

Calling all HuffPost superfans!
Sign up for membership to become a founding member and help shape HuffPost's next chapter