About a year ago I was listening to a talk by Wilford Anderson that really resonated with me. He compared the family to an orchestra and each of the members of the family to the different instruments and sections of the orchestra. He described a harmonious family as one where there are many different personalities but they work together just as the different instruments in an orchestra work together to play beautiful music.
At that time I was struggling with a child that was making dangerous choices and I really wanted my family to be closer. This talk helped me understand how I could help my family to be in tune even thought we are all as different as the instruments in an orchestra.
I'm a daughter of a music teacher, and I have attended concerts by orchestras and philharmonics since I was a little girl. Most of my children play an instrument. So, being a musical family, the symbolism of our family as an orchestra made perfect sense to me. I wanted to share what I have learned and I hope it is helpful for some of you.
Members of the family are like different instruments. Just because one doesn't sound like the other doesn't mean they are playing the music wrong.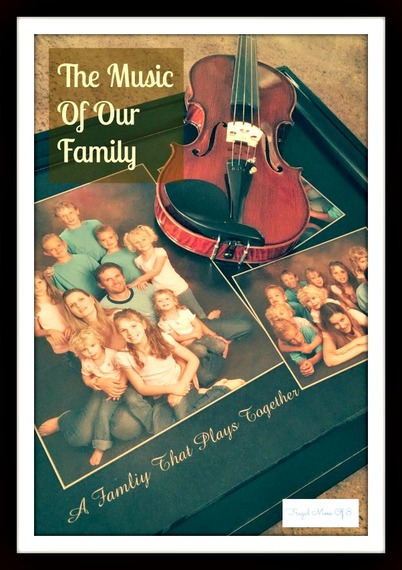 Do you have an idea of your head of what the "perfect child" looks like? I will admit that before I was a mom I did. And of course, when my first son was born, he was the perfect child in my eyes. (Aren't all of our babies perfect?) But as we started to grow our family, each new child was so different and did things so differently. It would have been much easier if they all had the same disposition and interests but how boring!
I think it is so tempting to try to have a "one size fits all" approach to parenting. In theory, one parenting strategy works with all of our kids and they all behave the same. Um No! Am I the only one who's children all have very different personalities?
It's important for parents to realize that just because our children are different, it doesn't mean that one is better or worse. The violins sound nothing like the flutes but they each make beautiful music.
Just as the sound of each instrument is beautiful and unique, each member of the family is uniquely special and important in the music of our family.
I don't know what our family would be with out my oldest adding humor all the time, my daughter's quick wit and good natured snarky comments, my other daughter's eternal optimism, my son's deep thoughts, and all of the other things that make my children unique and amazing!
Trying to make my son be as outgoing as my daughter would be as much of a nightmare as trying to make my daughter sit quietly and not introduce herself to people. Some of my kids like to ski the hardest black diamonds and some prefer the wide groomed runs and cat tracks, and some would rather stay home and go out with friends.
If we try to fit all of our kids into one box, we miss out on the beauty of each child. If the music of our family seems out of tune, what we need is more practice.
In a family with extreme extroverts, very quiet introverts, and personalities in between, plus completely different interests in everything from sports and hobbies, music, and movies, it is easy to feel like we are 10 people living in the same house sometimes instead of one family.
If an orchestra is out of tune, they don't tell the violins to stop playing. They don't give up on the song. They practice until they are all able to blend perfectly to make beautiful music. When our family tries to find something to do together now that we have 5 teenagers, there is always some discord. Instead of giving up on our family doing things together, we need to practice.
Some of our kids are more advanced at playing the music of our family, but as any mom who's children has started a new instrument knows, the music is always a little off key at first. Sometimes my kids are not in tune with our family rules or with their brothers and sisters. I need to encourage them them to keep working on it and practicing good behavior.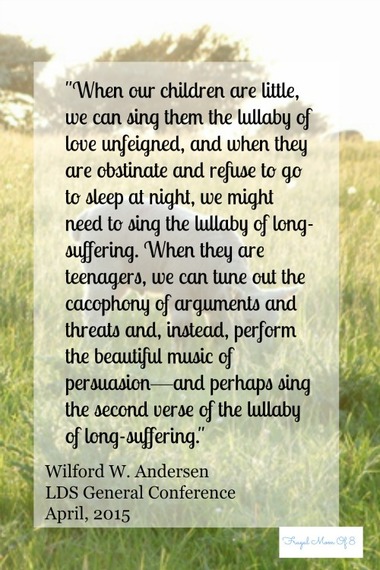 .
Thinking of my family as an orchestra helps me to be more patient when the members of my family are out of tune. I know it takes time before a new musician can make beautiful music and even the best musicians make mistakes. My kids are still learning to play the music of our family and with practice it will just keep getting more and more harmonious.
Does thinking of your family as an orchestra resonate with you? I would love to hear the other metaphors you use.