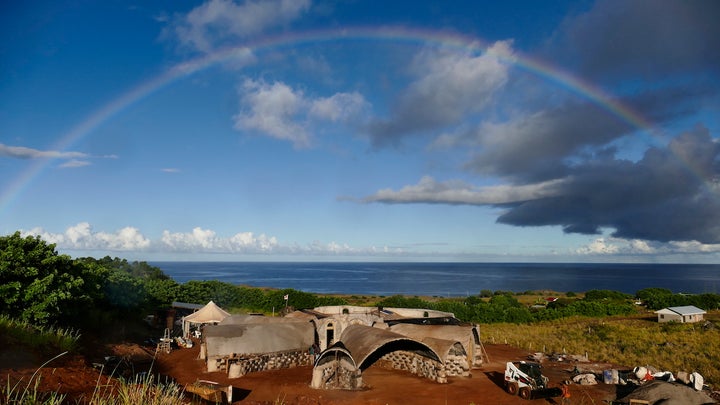 Mahani Teave, 30, is a concert pianist who created — along with her husband, friends, volunteers and sponsors — Toki Rapa Nui, a music and arts school on the world's most isolated island: Easter Island, known to those who live there as Rapa Nui (the navel of the world).
This is the story of her path as an artist and her mission to give back to Rapa Nui its own culture and heritage, thereby creating greater opportunities for Rapa Nui's children and a more sustainable way of life.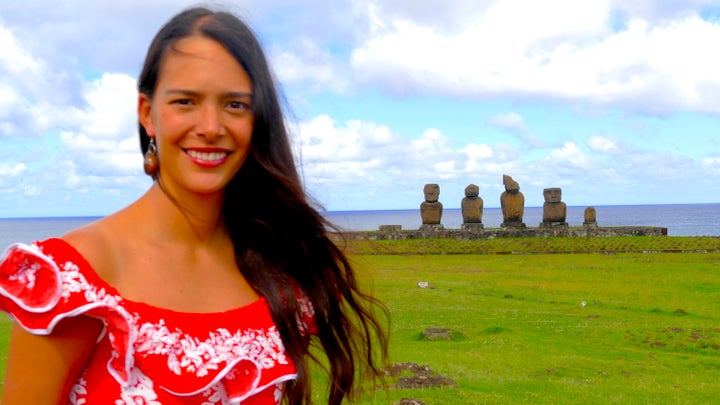 When did you know that you wanted to be a musician?
Literally everyone on [Easter] Island is a musician! The governor, the mayor, the fisherman and the farmer. Being a musician is the most natural thing in the world. You don't choose to be one. You just are!
But I was 18 when I decided I would dedicate my efforts to piano.
But you started playing much earlier...
A retired music teacher came to Rapa Nui on her way to Guam. This lady had barely arrived on the island and I went to see her. I knocked on her door and said, "I know you have a piano." Before she could answer, I went in and started playing. I swore I knew how to play.
Was that teacher Chilean?
She was a German violinist but she also played the piano. I got home and told my mom that I wanted to study piano. My mom asked her but she refused.
After much insistence, she accepted. On the first lesson, she handed me a paper and said: "Learn these notes and come back." I looked at this paper with these lines and circles. It was in German: C, D, E, F, G, A, H…
I had to prove to her that it was worthwhile to teach me. So I memorized the paper.
At the next class, she said, "You saw that that line was SOL. Now what is this?" and she pointed to a key. I figured, 4 notes away, it must be D." So I said, "Re," and it was!
After that, she let me use her keyboard. I would go to her house every day. She didn't have beginner's music so after 3 months, I was playing a Mozart Sonata. Then, in September of that year, Roberto Bravo arrived on the island—
Destiny. The magic of the universe. When he listened to me, he recommended a teacher in Valdivia. So we moved to Valdivia, where I studied until I was 19 with a professor from Universidad Austral.
In Valdivia, my teacher had to go back several years to fill the void I had. But by the time I left school and Chile, I also had my conservatory degree.
Throughout those years, the important thing was the support my mom gave me. It's difficult for a child to become a musician if he or she does not have constant encouragement, someone who cares if the child practices.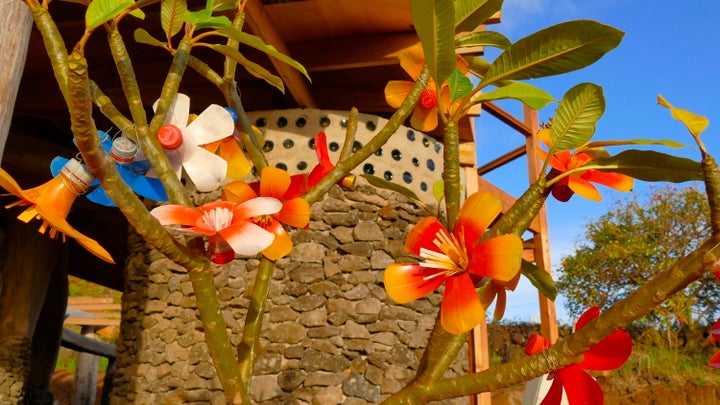 All artists dream of being "discovered" and often create myths around this discovery, which often obscures years of work. What was it like meeting Roberto Bravo?
I never waited to be discovered, but maybe Roberto discovered me when he came to the island. One hopes to have more concerts, more money or a prominent career. But I never wanted to be famous or have money. And I always had concerts. Maybe it's another way of looking at things.
What do you enjoy most about your career as a pianist?
Meeting people from different places and all different strata of society. We are all the same, with different circumstances.
The important thing is love. It's connecting. It's caring about the rest. Music is a universal language that gives listeners hope in the future and creates a light in themselves.
You can play in a very poor place, where people will tell you: "These people don't understand Bach," and yet, they are the most respectful public you can imagine.
Music comes from such a noble place. The composer doesn't matter. It's the universal inspiration that flows through him and the interpreter channels it.
What has motherhood given to your life as an artist and philanthropist?
I think greater motivation and clarity.
Making money or doing things for individualistic purposes will get us into trouble.
What matters is community work, the common good, taking care of the planet and giving opportunities to a child. I want a beautiful world for my daughter.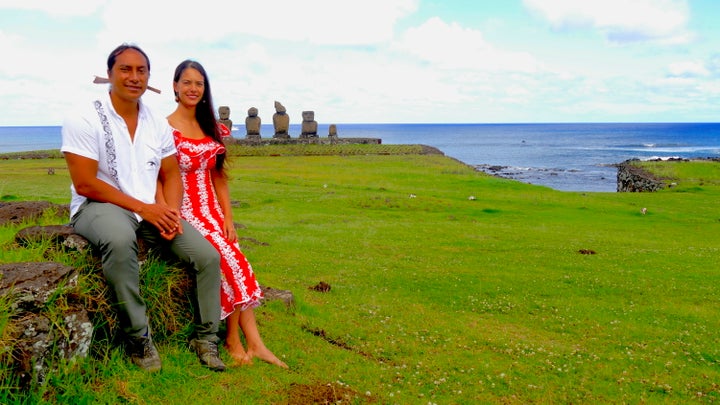 Your husband, who is Toki's president, is also a construction engineer. Was it his idea to build the school with recycled materials?
My husband is a songwriter and one of my favorite musicians. In Rapa Nui, he is known as a musician.
A cousin of his sent him the documentary "Garbage Warrior" about Michael Reynolds, who makes constructions called "Earth ships". We went to Taos, New Mexico, to tell him about our idea: Rapa Nui's development, the cultural rescue and creating opportunities for children. We liked what we saw and decided to do the same.
We started to create the school, to teach piano, cello and violin. In November 2014, we got tickets for Michael and his team to come with their workers so they could teach the community how to make "Earth ships". We also had 70 volunteers from all over the world come to build the school and camp here.
But before that, how did you get the idea?
We always wanted to help the island, to rescue our patrimony, our medicine and the stories of the elderly. We realized that the system wasn't working and that our culture was being lost.
Globalization happened and no one thought about the consequences. In the last 20 years, we went from the Stone Age to the 21st century. Street weren't paved. There was no light, no telephone, no TV.
What counts is what we do on the human side. Before we were a couple, we thought of making a music and arts school. Someone heard that there was no piano on the island. That was one of our dreams.
Just a group of people and said, "How can there be no piano on the island? Let's get one."
That was in 2008. In 2011, we got the first pianos. The universe was saying: "I'm helping you. Keep going!"
In 2012, classes began and we started building the foundation. We have an expert on natural resources. We have a doctor who is now the director of the hospital and is also founder. He is the first Rapa Nui hospital director we ever had and can combine the Rapa Nui worldview with Western medicine.
We are also cultivating plant species from southern Chile to create a seed bank.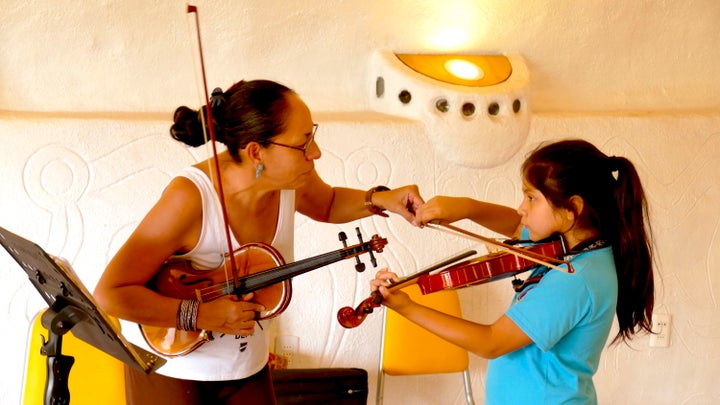 What is the biggest challenge for the school or foundation?
The big challenge these days is to connect with people. To remember that we are part of the planet, which is ours. To focus on things that matter: love. To work without a monetary purpose.
That is the first mission because all the rest is given in addition. The call that we made for the volunteers to come. That triggered something in the people who then mobilized so many others.
What advice do you want to give young artists, whether from Polynesia or anywhere in the world?
To dream, to know that anything is possible. Not to believe. To know. And to seek happiness.
It's hard. For an artist, it's very difficult and sometimes, very lonely. Find strength and remember that there is no language clearer than music. Music opens hearts. Connects people. It is a language that breaks all barriers.
I did not choose this road. Artists do get opportunities but they don't appear the way you expect. There is a saying: "Opportunity knocks but it is dressed in work clothes with a shovel in its hand." Opportunities don't come the way you would imagine, so you have to keep your antennas open.
*For those who would like to help Toki Rapa Nui, become a sponsor, visit the website:
*See the beautiful Inauguration Concert of the Toki Rapa Nui here:
https://www.youtube.com/watch?v=Ptb1rmuxg5o
https://www.youtube.com/watch?v=Kuv1wmASEQE
Popular in the Community