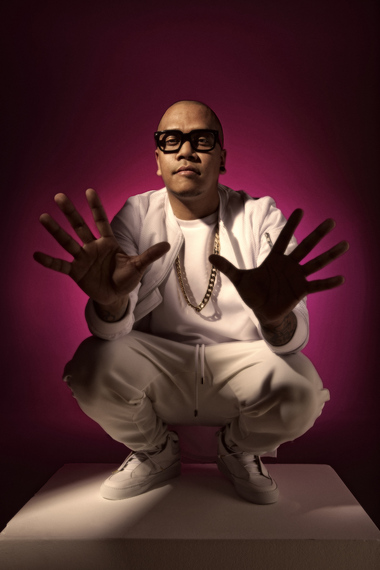 From the glamorous and high-energy realm of the EDM culture emerged Chuckie, who has been decorating dance floors with moving bodies for years. Though Chuckie hails from Suriname, a small country on the north eastern coast of South America, he has found a home in the Netherlands where he quickly became a musical phenomenon. His love for music was within him at a young age, but it was not until he moved to the Netherlands that he found his niche as an electronic music DJ. In what must have felt like a nanosecond, Chuckie went from local DJ to global sensation.
While he is technically based in Amsterdam, his true home is in transience, as his international popularity keeps him in a perpetual state of travel. Whether he is touring or spinning his residency at Omnia in Las Vegas, Chuckie is living in a dreamlike world, filled with luxury, travel and success which all began with his love of music. Finding time in hotels, jets, and everything in between to organize his many endeavors shows not only his passion for his craft but his dedication to his work. In addition to his non-stop performing, Chuckie is constantly working on multiple projects at once, always discovering and never slowing down. Though grandiose in his lifestyle and charismatic on stage, he always remains humble in his heart.
What Chuckie loves as much as music is his fans, of which he has many. To show his appreciation for their support, he is launching the "LIVE THE LIFE" competition where one lucky Chuckie fan will win a flight to Orlando for two, VIP tickets and backstage passes to Electric Daisy Carnival in Orlando, a day at the festival with Chuckie, a private jet to Las Vegas with Chuckie, VIP tickets and backstage passes to his show at Omnia Nightclub, accommodations at Caesar's Palace and flights back from Las Vegas, also for two. This competition not only shows his dedication to his fans, but also his eagerness to interact with them. It is easy for many EDM artists to remain disconnected from their fans, but Chuckie works towards the opposite. He will share his lifestyle with the winner of this competition in the hopes that it will inspire that individual to not only follow his or her dreams, but to actually accomplish them.
Diverging from his roots in techno and tech house, Chuckie has also been releasing a series of EPs with ChildsPlay titled Traphall. Though he will still often play techno and tech house during his live sets, he is perpetually striving to expand his sonic horizons. The first, second and third editions of Chuckie and ChildsPlay's Traphall series received positive feedback from fans which allowed for the inclusion of legendary supporting casts such as Damian Marley, Trinidad James and Sean Paul in the fourth edition. On July 24th, Chuckie will release the fifth Traphall EP with its lead single "I'm Dancing" featuring Flo Rida and T-Pain. A Vegas buffet of trap, dancehall, reggae, hip hop and more, the Traphall series exemplifies Chuckie's hunger for all flavors of music.
Check out an exclusive preview of Traphall EP 5 below: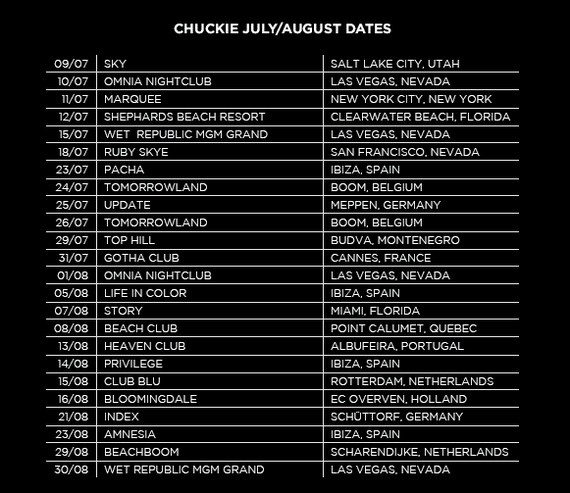 Popular in the Community