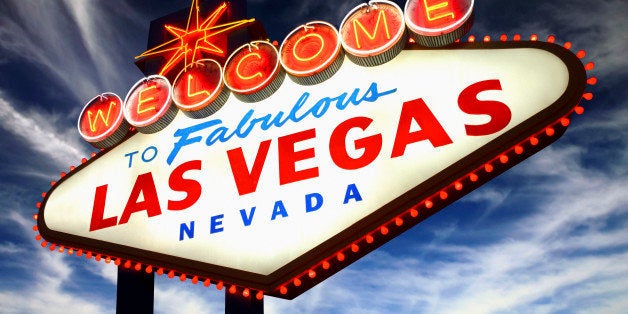 Las Vegas is fascinating. I come to Las Vegas often and always find cool things to do on and off the strip. Yesterday I was on a mission to see the High Roller, the World's Largest Observation Wheel. The High Roller has 28 glass cabins soaring 550 feet high with 360 degree views of Las Vegas. These types of attractions are usually "do once and take a picture" for me. The High Roller was an experience I can't wait to share with more people.
So, what's it really like? When you buy your $25.00 ticket, you're greeted with high ceilings, electro swing music and large scale original art. I wished I was dressed a little nicer! I was expecting more of an amusement park experience. The next stop is a room full of turnstiles with a high production video of street artists recreating Las Vegas backdrops. The intro is followed by a witty video describing the physical nature of the observation tower and tips on how to get the best photos (turn off your flash and stand on the right when you get high in the air). People with acrophobia are encouraged to walk away!
Next, we were led to a dimly lit bar with gorgeous murals by Chris Reccardi. The full bar had well and specialty drinks, plus beer and wine. The selection of spirits was impressive, but the juice was all from the gun and the margaritas were made with sweet and sour mix. For $17, you could get a souvenir cup with your drink inside. My bartender was from Wisconsin, so I was able to get the inside scoop on the High Roller. He said that he had bartended on the ride over 1000 times and loves coming to work everyday. Pay for a $5 upgrade to go on the 'Happiest Half Hour" party cabin, he said. This cabin comes with a bartender and an open bar. Good call!
After leaving the bar area, I was escorted to a waiting platform. The drinkers go in a special line. We were rushed into our waiting glass pod. The pods don't stop for loading so it's an amazing smooth experience. Most ferris wheels are stop and go for the loading procedure. As we gracefully ascended into the sky, we made fast friends with our tour-guide/bartender.
The glass pods can hold up to 40, or 25 with a bar set-up. The sunset over the mountains and the shine of the Las Vegas strip bonded our 15 person group. We snapped pictures of each other and pointed out landmarks and favorite places. I chatted with a mother from Australia and her son from Canada. They had bought cheap tickets to Las Vegas to see each other. I was instantly jealous, wishing that I had a loved one with me to experience the view and sunset. Of course the ride ended with a trip to the gift shop. I bought a few decks of cards to remember the experience. It's amazing, an engineering marvel. Go see this must-see!