For as long as human beings have set pen to paper -- or, drawing utensil to wall -- the body has served as a special kind of muse. More specifically, the naked body.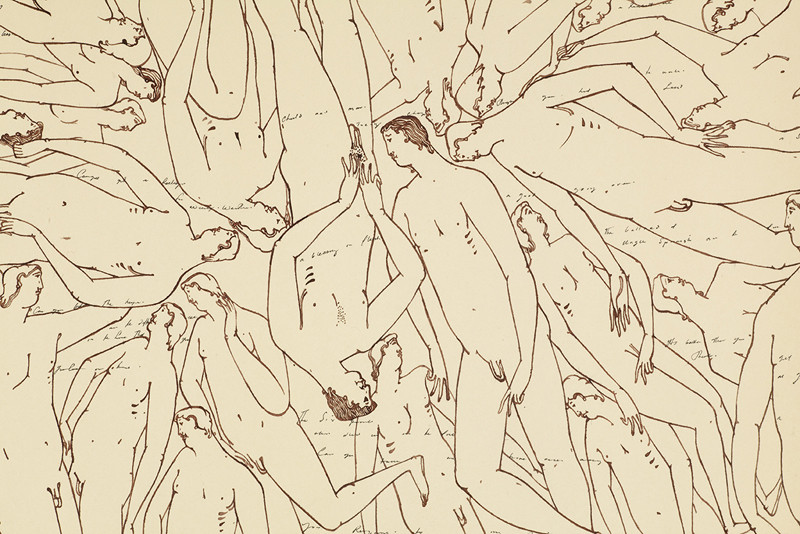 Stewart Helm, The line and the lust, 2011, Ink on paper, 50 x 70cm, Courtesy the artist, Photo Peter White
From the Renaissance to Romanticism, the details of naked limbs and torsos served as spaces for artists to explore aspects of sexuality and desire, reality and imagination. And as artists began drawing, painting and sculpting in more sophisticated ways, the universal obsession with nude curves seemed only to intensify.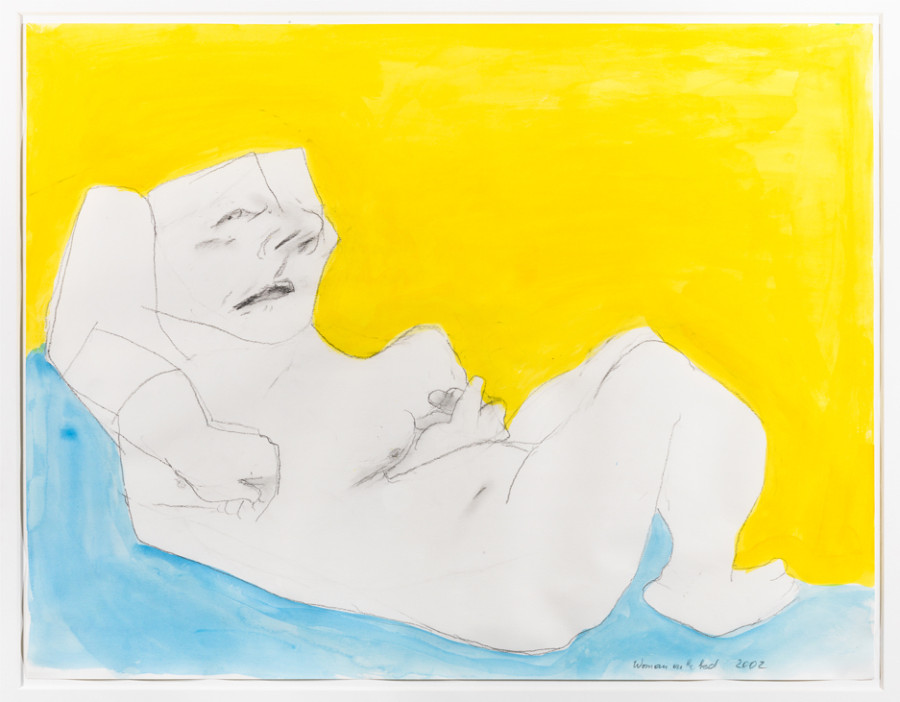 Maria Lassnig, Woman in the Bed, 2002, Pencil and watercolour on paper, 50.2 x 64.1cm, Private collection, New York.
Come the age of modern and contemporary art, the renderings of nude figures veered in every which direction. Egon Schiele twisted lines into beautifully grotesque creatures, while Andy Warhol cut, pasted and printed bodies from popular culture. Marlene Dumas stretched and contorted shadowy figures, while Rosemarie Trockel disembodied her naked subjects. Be it some version of the feminine form or the male physique, artists masterfully blurred the lined between art and pornography.
"The representation of the nude in art is a victory of fiction over fact," art historian Frances Borzello declares in the book The Naked Nude. "Its great success has been to distance the unclothed body from any uncomfortably explicit taint of sexuality, eroticism or imperfection."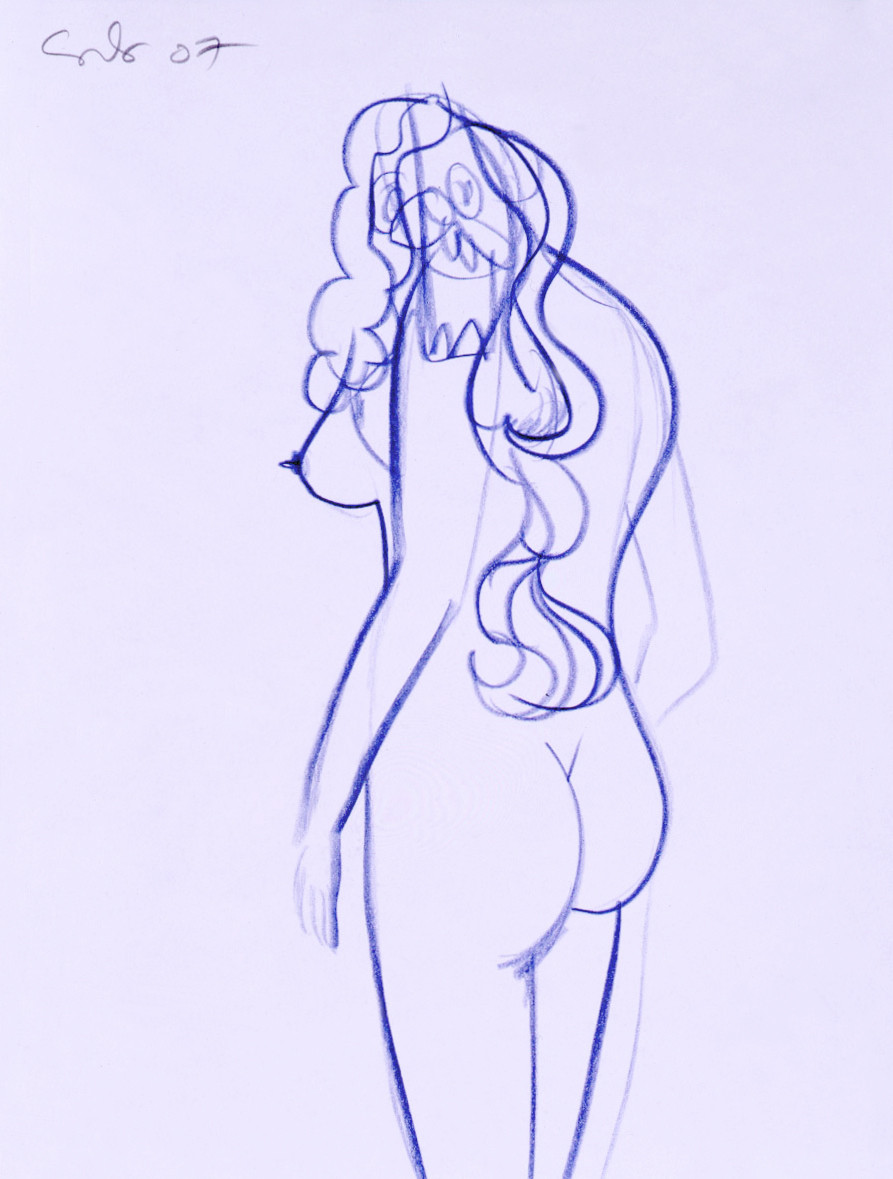 George Condo, Nude Study (i), 2007, Blue pencil on paper, 30.3 x 22.8cm, Courtesy Simon Lee Gallery, London. Private collection UK.
An upcoming exhibition at London's Drawing Room is set to display a short history of the art world's obsession with our birthday suits. The show launches off from the grandfather of contemporary nudes, Schiele, tracing his drawings of the "single figure." From there, the aptly titled "Nakeds" moves to the sketches of Louise Bourgeios, Paul McCarthy, Tracey Emin, and Chris Ofilli. The collected works reveal isolated images of nude forms from the post-war period to present; beings that both dominate the blank spaces of a page and elevate the possibilities of two-dimensions.
The exhibition officially opens on September 25, but we have a preview of the show below. Feast your eyes on 12 famous drawings of the nude that break open the historical treasure trove of naked art.
"The Nakeds" will be on view at the Drawing Room from September 25 to November 29, 2014.
Calling all HuffPost superfans!
Sign up for membership to become a founding member and help shape HuffPost's next chapter
BEFORE YOU GO
PHOTO GALLERY
Andy Warhol's Eye Candy (NSFW)