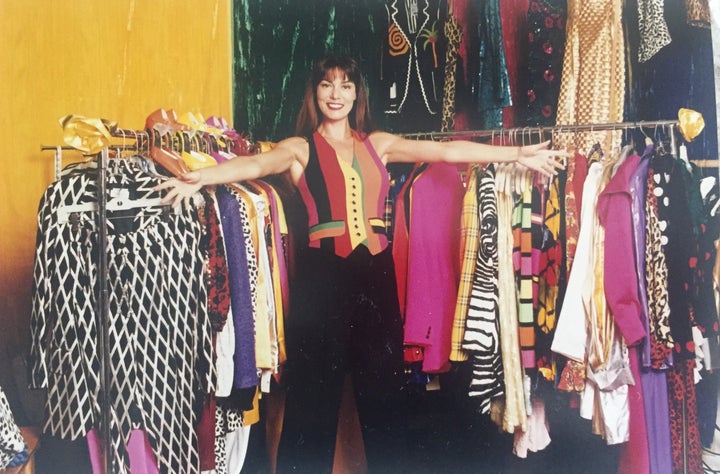 For six seasons, "The Nanny" blessed audiences with humor, a treasure trove of pop culture references and the "will-they-won't-they" to end all "will-they-won't-theys" between makeup salesperson-turned-nanny Fran Fine and her boss, big-shot Broadway producer Maxwell Sheffield.
And from the moment Fran Fine knocked on the door of that Upper East Side brownstone, her clothing was unforgettable.
There are some television shows ― "Sex and the City" and "The Golden Girls" come to mind ― in which the wardrobe becomes a character of its own. "The Nanny" undoubtedly falls into that category. For that, we have costume designer, stylist and color expert Brenda Cooper to thank.
Cooper served as costume designer for the show's first four seasons. She had been working as an assistant on "Princesses," another sitcom starring Fran Drescher, when the actress made her a proposition. "She said to me, 'If I ever get my own show, I want you to be my costume designer," Cooper told HuffPost. A year later, she got the call. "The Nanny" premiered on CBS in November 1993.
Drescher, the creator and star of the show, recalled Cooper's impact fondly. "The costumes on 'The Nanny' fast became as big a star of the show as the Nanny herself," she told HuffPost in an email. "Her brilliant 'eye' for design, color, coordination and her ability to bring both style and wit to any outfit won her a well-deserved Emmy."
Cooper clothed Drescher in looks by Moschino, Todd Oldham and Thierry Mugler, to name just a few. The character's wardrobe typically sat right on the line between uber-chic and over-the-top. "Everything was like, 'How far can I push this without tipping it over the edge?'" Cooper said of her approach to styling Drescher.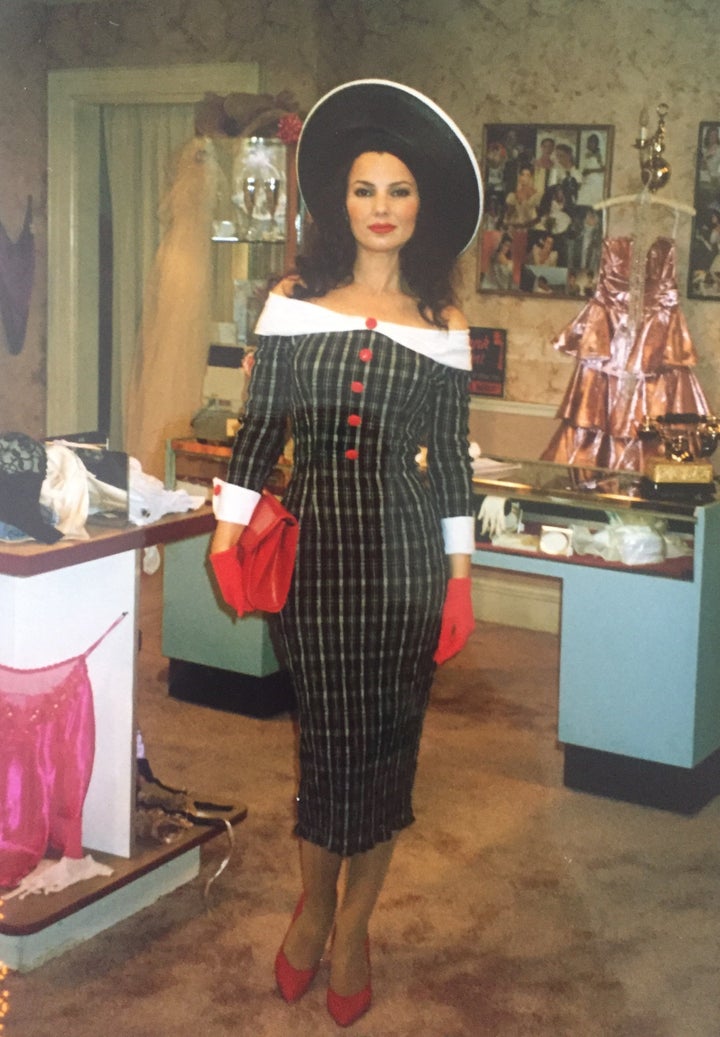 Cooper told HuffPost she was given complete freedom to execute her vision for the show. So she ran with it.
"Usually you're told the look. Fran and I had a relationship where she just put it in my hands and I knew I wanted to make a difference," she said. "Clothing is incredibly important, and I think sometimes in the industry it's not treated with the importance it deserves. I wanted to make a statement. I wanted to show that wardrobe plays an important role in the story."
Cooper told HuffPost that the wow factor came partly from the clothing itself and partly from the way the original garments were altered and enhanced.
"I wanted that robe to have shape and style," she said of the nanny's bathrobes. "I always put a shoulder pad in the robe, so it had a really '40s look to it. It was always about making it look more elegant and have more style and sass. Every week I had a team of seamstresses in the fittings ― we would be cutting, trimming, pinning. I would be ripping off sleeves, adding sleeves. There was a lot of creative stuff that went on to pump up the volume."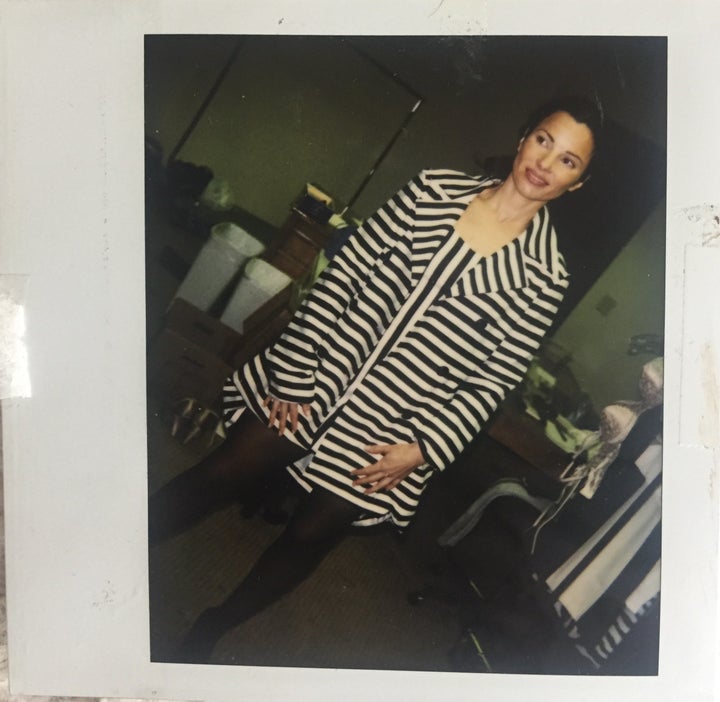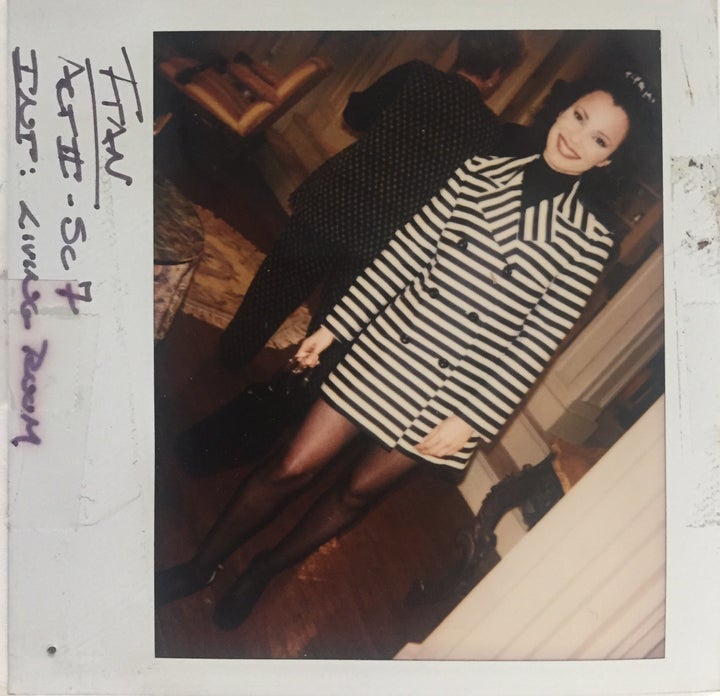 Because Cooper often used pieces of garments from several different designers to create one look, the clothing can sometimes be tricky to identify. Cooper said such looks have even stumped Shanae Brown, creator of "What Fran Wore."
"There was this Nicole Miller dress that we changed ― some dress she [Brown] couldn't ID," Cooper said. "I think it's amazing what she's doing, I love what she's doing and identifying them. She just needs to pick up the phone and I can tell her what they are. [laughs]"
For Brown's part, she credits Cooper's eye for the staying power of that wardrobe. "I think Fran's wardrobe is iconic because Brenda has a great eye for style!" she wrote HuffPost in an email. "There is a wave of '90s nostalgia right now, and all the pieces that Fran wore aged perfectly. Her outfits were tight, short and full of color. The wardrobe perfectly matched who the character was as she wasn't afraid to be bold and unapologetically herself, which is also another wave we're going through ― women not being afraid to fully embrace themselves and their style through fashion."
Cooper said she would shop for eight to 10 hours a day, searching for pieces that would appear on the show just once. Some of the clothing was lent to them. Cooper recalled borrowing a Herve Leger gown that was eventually needed for a reshoot.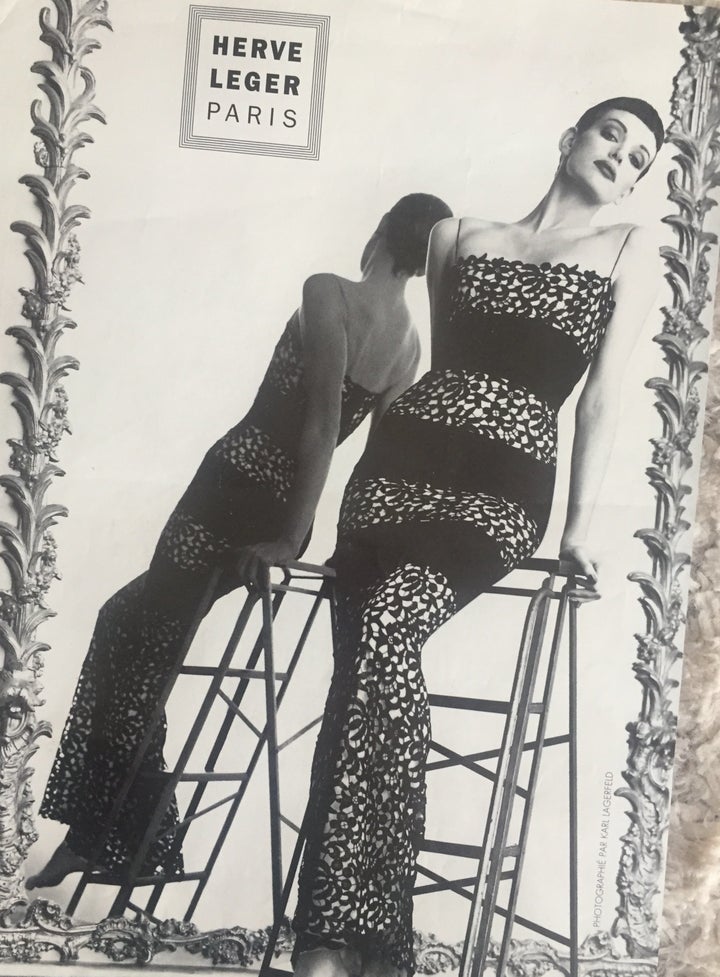 The only problem was the $10,000 evening gown was no longer available. So Cooper took matters into her own hands. After searching for and finding matching fabric, Cooper recreated the dress to a T. "You can't even tell the difference," she said. "I was so proud of myself."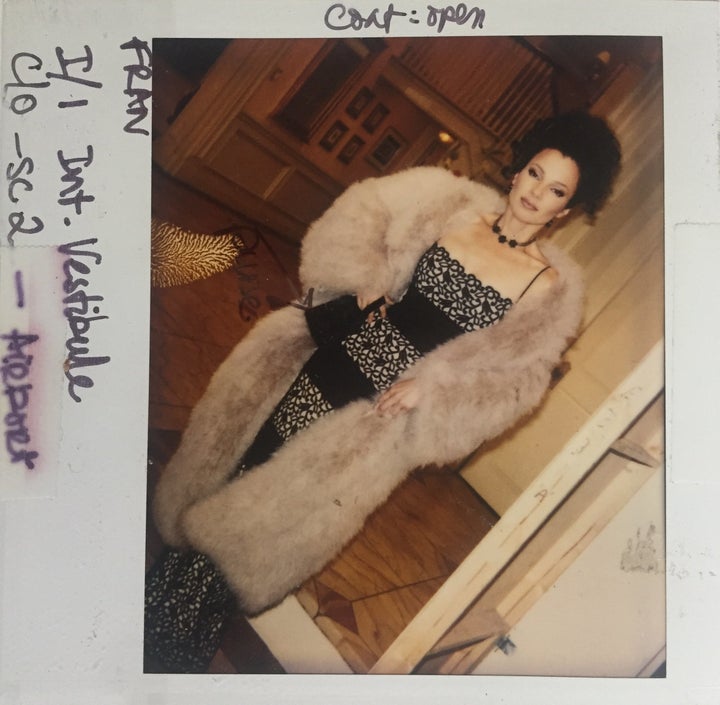 That kind of emergency creativity wasn't restricted to the main cast's costumes, either. Over the course of six seasons, "The Nanny" boasted a slew of A-list guest stars. They often played themselves and were often asked to bring their own wardrobe. Among them were Elton John, Bette Midler and Patti LaBelle ― who Cooper said showed up for her appearance empty-handed.
"She was a rock-and-roll disco queen with her own clothes ― but she shows up and didn't bring anything," the designer recalled. "We were shooting in two hours. This is the stuff that would happen all the time. I had two or three hours to make her look like a disco queen. I had one pair of stretch bell-bottoms ― this was my departure point. I jumped in the car and ran to Loehmann's. I see a huge gold Donna Karan skirt. OK, I can make this work. I run to Saks, there's a beaded dress. OK, I can make this work. I run back to the studio, put the pants on, take the skirt and cut out the center, put a jacket over the dress, pop some shoulder pads into it, and she's on set. She loved it so much that she asked if she could keep it. I was so upset because I was so proud of it. [laughs]"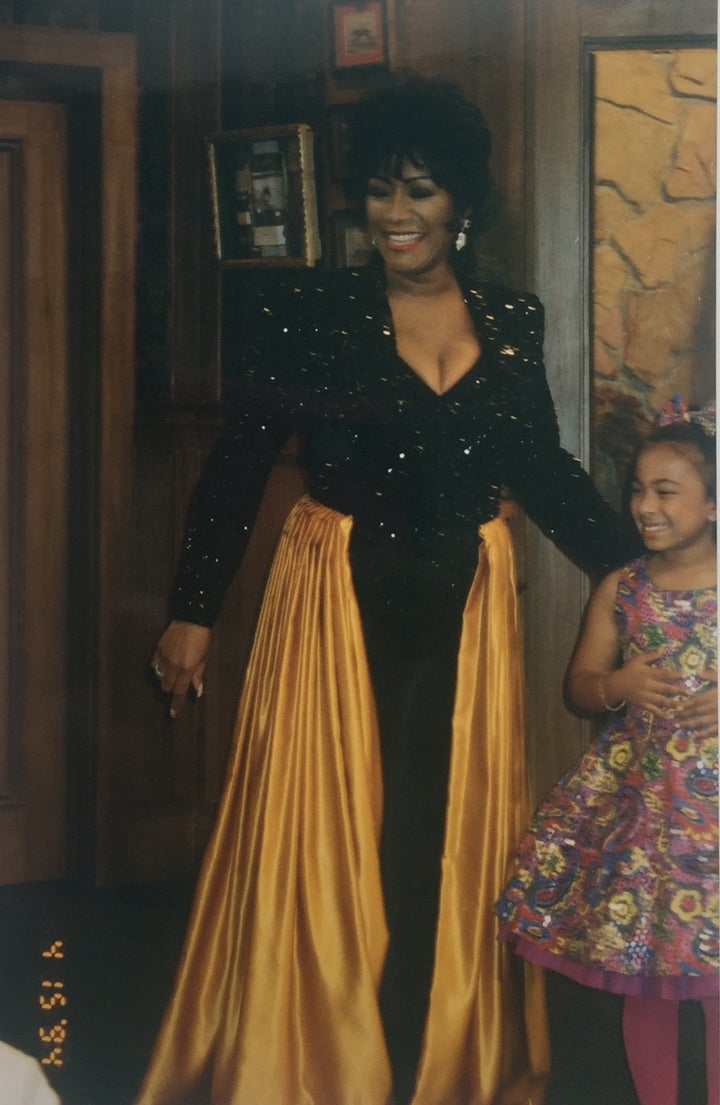 Cooper also remembered another guest star: now-President Donald Trump. "It was fine" having Trump on the show, she said. "I mean, it was fine. I interviewed him years later for a show I was on called 'Fashion Emergency.' On my reel, he says, 'You can make me over anytime, any place.' On 'The Nanny' he was professional and polite. But he always wears the wrong color tie."
The designer has an Emmy to prove the impact of her work. "Could you imagine if I dressed that show and dressed Fran like an average, everyday nanny?" she said. "We wouldn't be having a conversation right now. I wouldn't have an Emmy. WhatFranWore wouldn't exist. This is all because of the way somebody was dressed."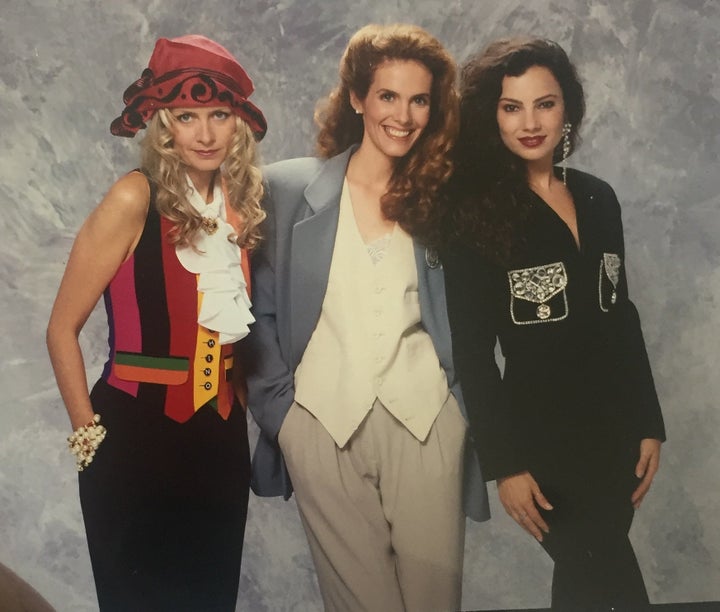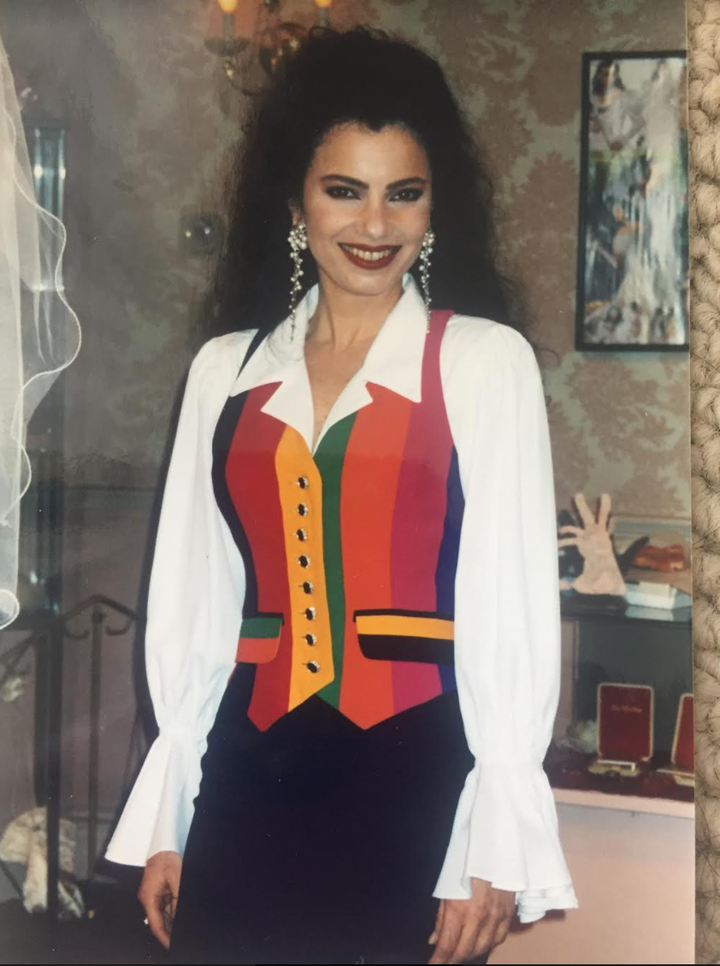 The wardrobe direction changed a bit when she left after the show's fourth season, Cooper noted. While she wouldn't give specifics, she did say there were certain things she wouldn't have done. "I think they did a pretty good job of maintaining the look," she added.
They certainly had big designer shoes to fill.
And if the show were resurrected today? Cooper thinks Fran Fine would be parading around in the same kind of style.
"I would do a present-day version of the same thing," she said. "The same formulas and stores. Even when I'm shopping now, I go if I were doing 'The Nanny,' that's a perfect piece, that's a perfect piece. I can't tell you anything different that I would be going for."
For her part, Drescher, who calls Cooper both a colleague and a friend, said she is always open to working together again. "Brenda is truly a master of her craft and her style genius is liberating," she told HuffPost. "I will never look at clothes in quite the same way again! And frankly, I try to work with her every chance I can because I trust that she will always deliver!"
Petition for a reboot, anyone?
Read more about Brenda Cooper on her website.
Popular in the Community