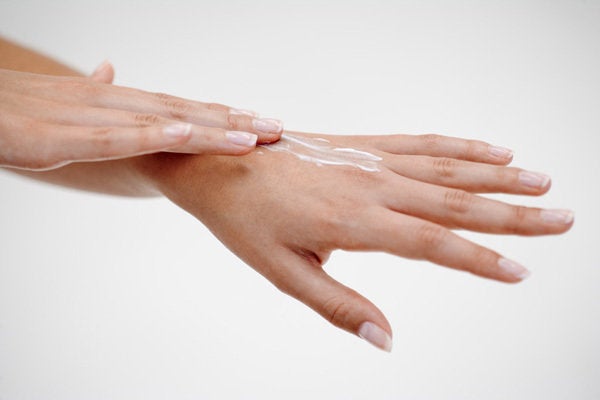 In August 2009, the National Cancer Institute's (NCI) Cancer Biomedical Informatics Grid (caBIG) and the Love/Avon Army of Women announced that they intended to collaborate. Their objective is to develop a computerized initiative to recruit and study women is order to improve the prevention, diagnosis, and treatment of breast cancer. What could be a more important and worthy objective?

Dr. Susan Love is a well-known and leading national breast cancer surgeon. The Avon Foundation is a non-profit organization of Avon Products, a leading global beauty company. Avon is the world's largest direct seller, which markets to women in over 100 countries through independent sales representatives.

Relating to a November 2008 prominent advertisement by Avon Products in The New York Times, I identified a wide range of toxic ingredients in their products:
--Benzophenone-1 (hormonal and penetration enhancer) in Nail Experts Nail Brightener.
--Methylparaben (hormonal), ethylparaben (hormonal), and imidazolidinyl urea (cancer precursor) in Wash-Off Waterproof Mascara.
--Ceteareth-20 (cancer precursor), and disodium EDTA (penetration enhancer) in Advance Techniques Body Building Conditioner.
--PEG-80 sorbitan laurate, and PEG-10 rapeseed sterol (cancer precursors) in Anew Beauty Youth-Awakening Lipstick.
I communicated these disturbing concerns to Avon's Chief Scientific Officer. However, she responded dismissively.
I then informed Dr. Love of these concerns. She replied reassuringly, but non-responsively, to the effect that this information "could be used for future research by Love/Avon."
However, and of major concern, is persuasive evidence that has accumulated over the last decade, that parabens are readily absorbed through the skin, and that they pose powerful hormonal or estrogenic effects even at very low concentrations. Parabens have shown to be readily absorbed through the skin of immature female rodents, and to stimulate premature uterine growth. Parabens have also been shown to stimulate the growth of breast cancer cells in laboratory tests, and incriminated as possible causes of breast cancer.
In should be further stressed that parabens are the commonest of all ingredients in cosmetics and personal care products. As disturbingly, it has been estimated that women are exposed to high levels, as much as 50 milligrams of parabens daily, from cosmetics and personal care products.
Of additional and generally unrecognized concern is that other ingredients, benzophenone, and EDTA, are "penetration enhancers." These facilitate their own absorption, and that of other toxic ingredients in any product, deeply through the skin.
These longstanding public health concerns have been further strengthened by an August 2009 publication in the Journal of Clinical Oncology. This warned of the dangers of unknowing exposures, and risks of "estrogenically active compounds" in women using moisturizing creams containing hormonal ingredients.
Based on these considerations, the NCI should insist that Avon reformulate its products to phase out all toxic ingredients and replace them by safe alternatives before proceeding with this important initiative. If Avon is unwilling to do this, the NCI should terminate its relationship with the Love/Avon initiative.
Samuel S. Epstein, M.D. is professor emeritus of Environmental and Occupational Medicine at the University of Illinois at Chicago School of Public Health; Chairman of the Cancer Prevention Coalition; The Albert Schweitzer Golden Grand Medalist for International Contributions to Cancer Prevention; and author of over 200 scientific articles and 15 books on the causes and prevention of cancer, including the groundbreaking The Politics of Cancer (1979), and Toxic Beauty (2009).
Popular in the Community