In 1993 the National Guard founded the Youth ChalleNGe program in an attempt to help curtail the growing high school dropout crisis and its impact on the nation's youth, economy and national security. Over 8,000 students are dropping out of school every day in the U.S. ChalleNGe is a voluntary program designed to give troubled youth between the ages of 16 and 18 a second chance. It's designed to improve the life skills, education levels and employment potential of its participants.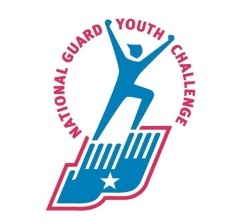 Today, ChalleNGe is supported by the National Guard Youth Foundation. Current foundation initiatives include national and local awareness campaigns, scholarship program, internship program and growing the Youth ChalleNGe program. Its mission is funded through corporate, individual and government sponsorships. The program has graduated more than 115,000 at-risk youths and has proven so successful that a bipartisan Congressional Youth ChalleNGe Caucus made up of lawmakers who are dedicated to supporting it has formed in Congress.
The ChalleNGe program is divided into three phases. The first is an onsite orientation and assessment phase which transitions into a five-month residential phase where cadets live in a structured environment that encourages achievement and positive behavior, while instilling self-confidence and ambition to seek opportunity, with an emphasis on the below eight core components.
Leadership and followership
Responsible citizenship
Academic excellence
Job skills
Life coping skills
Health and hygiene
Service to community
Physical fitness
The third and final phase is a 12-month post-residential mentoring program designed to support graduates in their academic and professional endeavors. Cadets typically live on a military base during the first two phases. It's described by the authors of Staying on Course as "quasi-military," with no requirements for military service upon completion.
According to "A Cost-Benefit Analysis of the National Guard Youth ChalleNGe Program," a comprehensive study by the Rand Corporation, "high school dropouts are more likely than graduates to commit crimes, abuse drugs and alcohol, have children out of wedlock, earn low wages, be unemployed, and suffer from poor health." For every dollar spent the study estimates $2.66 in social benefits for a return on investment of 166 percent. It costs approximately $14,000 for one young person to complete the program.
In 2011, MDRC, in partnership with the MacArthur Foundation Research Network, published a comprehensive three-year
and concluded the following:
Members of the test group were much more likely than those in the control group to have obtained a General Educational Development (GED) certificate or a high school diploma and to have earned college credits.
Members of the program group were more likely to be employed at the time of the survey, and they earned about 20 percent more than their control group counterparts in the year before the survey.
There were few statistically significant differences between groups on measures of crime, delinquency, health or lifestyle outcomes.
The National Guard Youth Foundation can boast that on average, 41 percent of the cadets who complete the program continue their education, 45 percent enter the skilled workforce and 7 percent join the military. Graduates of the program are 86 percent more likely to attend college and earn higher wages. Last year the foundation celebrated the ChalleNGe program's twentieth year of helping at-risk youths across the country by awarding $491,000 in tuition assistance.
With over 8,000 high school dropouts a day, ChalleNGe is only making a dent in the crisis. ChalleNGe is currently looking to scale its success with the lofty goal of affording every teen who has dropped out of school a way back to graduation.

Every year the foundation celebrates its graduates, volunteers and sponsors with its ChalleNGe Champions Gala in Washington, DC. The gala also serves to chart the future direction and vision of the foundation's programs to support ChalleNGe graduates. This year's gala will be held Tuesday, February 25th at the Grand Hyatt Washington. It's events like these that help raise awareness of the dropout crisis, create scholarships and job opportunities for graduates, attract funding and volunteers and ultimately help scale the program. The more the program is scaled the greater the overall societal impact will be with many more young people having a second chance.
Calling all HuffPost superfans!
Sign up for membership to become a founding member and help shape HuffPost's next chapter