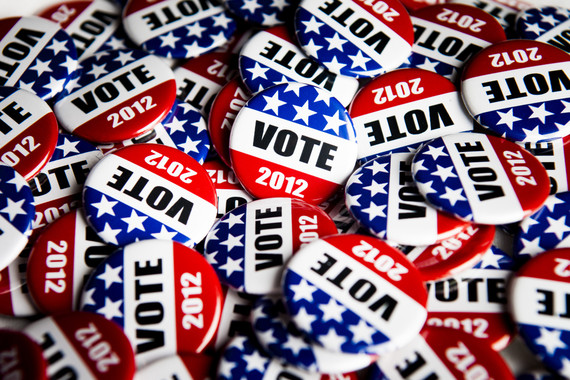 Have you registered to vote or updated your voter registration at your local Department of Motor Vehicles (DMV) or another public government agency? Then you have the National Voter Registration Act (NVRA), which turns 21 this week, to thank for that!
Commonly referred to as the "Motor Voter Law," the NVRA was passed in 1993 to make it easier for Americans to register to vote; and it has done just that! By creating a mail-in federal voter registration form and enabling citizens to register to vote when obtaining services at government agencies like the DMV, this pivotal legislation has helped register millions of Americans to vote. By establishing a standardized federal voter registration form, the NVRA made it easier for groups like the League to reach underrepresented voters through citizen-led voter registration drives, which Leagues hold everywhere from high schools and colleges to baseball games and naturalization ceremonies.
The NVRA has been especially critical in the past year, as the state and federal governments have been busy implementing the Affordable Care Act (ACA), commonly known as Obamacare, and setting up the new Health Benefit Exchanges. A whopping 8 million Americans have signed up for health insurance under Obamacare. The League hopes that full implementation of the NVRA will help eligible American citizens among this group to register to vote. Leagues are working hard to ensure that states comply with the NVRA and offer health insurance applicants the option to register to vote at state-based Health Benefits Exchange or other federally-facilitated Exchanges.
Already, we're seeing some successes for our democracy when it comes to the NVRA and healthcare. Earlier this year, the League of Women Voters of California joined in a settlement agreement that requires the state's exchange, Covered California, to provide voter registration going forward and to mail voter registration applications to the roughly 3.8 million citizens who had previously interacted with the Exchange. Leagues in Arizona, Hawaii, Kentucky, New Mexico and Washington have also been actively seeking compliance from their state Exchanges. And it's paying off: According to experts, about 10 percent of new health insurance applicants register to vote when provided the opportunity.
Our democracy is at its strongest when it includes as many voices as possible. This week, we're celebrating the NVRA for 21 years -- and counting -- of protecting and enhancing the nation's voter registration process, including ensuring a free, fair and accessible electoral system for all eligible voters.
Popular in the Community