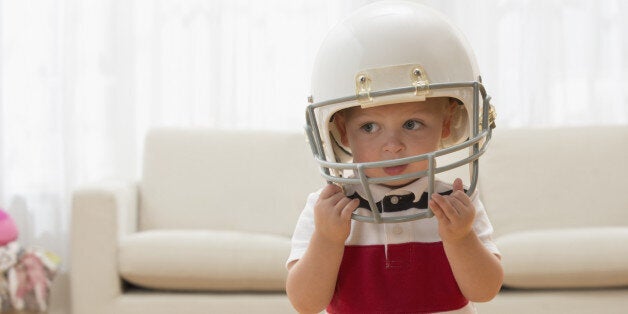 Nationwide's Superbowl ad sparked a spirited conversation about an issue that is critically important to families. Preventable injuries are the number one killer of children ages 1-19 in the United States. But how many people know that? And how many people believe it would never happen to them?
The reality is a child dies almost every hour from a preventable injury. Millions more are injured in ways that can affect them for a lifetime. In 2013, there were 8.3 million children treated in emergency rooms for an injury. That's nearly 1,000 per hour. These are more than statistics. They represent real and devastating tragedies for families and communities. Yet we can change this outcome. We can give parents the information and resources they need to create an environment where their children can thrive.
You see, injury prevention is not about watching your kids every minute of the day or wrapping them in bubble wrap. It's the opposite. Injury prevention is about creating an environment where kids can explore and take chances while minimizing the serious injuries and deaths that we can prevent.
Think of all the things we do today to keep kids safe. We buckle up our kids in a car seat; we put helmets on young bicyclists and skateboarders; and we install smoke and carbon monoxide detectors in our homes. We know we should teach all kids to swim. We know babies should sleep alone, on their backs and in a crib. We know people shouldn't text and drive, or text and walk. We have changed our behavior in many ways, but this stubborn statistic remains the same year after year: Preventable injuries are still the number one killer of kids in the U.S.
We don't want any parent to endure the loss of a child, or a child to suffer the pain of a serious injury.
Let's use this moment as an opportunity to talk about the things we can do so that kids can grow up to do big things. Tips and resources are readily available from many experts who care about keeping kids safe. We know Nationwide cares deeply about this issue and we have worked with the company to provide information and tips for their website, MakeSafeHappen.com. You can also visit our website at www.safekids.org.
Let's imagine a world where all kids grow up to do the great things they are meant to do, and get to work creating it.