In the wake of Democrat Jon Ossoff's defeat in the special election for Georgia's Sixth Congressional District on Tuesday, one might think that the Democratic Party is imploding based on reading news headlines alone:
"Democrats Seethe After Georgia Loss: 'Our Brand is Worse Than Trump'" –New York Times
"Jon Ossoff's Georgia Sixth Loss Is a Reality Check for Democrats" –New Yorker
"Democrats Reel from Another Special-Election Loss, and Some Point Fingers at Pelosi" –The Washington Post
"A Lesson for Democrats From Jon Ossoff's Big Loss" –Rolling Stone
"Leftwing Democrats say Jon Ossoff Loss Shows 'Massive Failure' of Party's Elites" –The Guardian
"Dem Loss in Georgia Underscores Party Challenges" –Associated Press
"Trump Passed Test in Georgia, Even Though He Wasn't on the Ballot" –Washington Examiner
These headlines are sensational. It should not be surprising that a Republican wins an election in a southern congressional district. It also should not be surprising when conservative candidates continue to win in traditionally Republican districts in Kansas and Montana. Yet, still, headlines from pundits and others explode with some of the most alarmist rhetoric following the defeats of these Democratic candidates.
Many of the articles I have read, some of which whose headlines are listed above, point to the failure of Democratic leadership for the loss. Ms. Pelosi may feel a marginal amount of pressure as a backlash from Mr. Ossoff's defeat, but it will not be so monumental that she actually steps down as House Minority Leader. I do agree, though, that there are issues within the Democratic Party that must be handled before it can become a stronger coalition. One of these issues includes appointing new leadership. I also believe that about the Republican Party, which is more likely to arise after the Democrats take back the Oval Office, Senate, and/or House of Representatives in some future election. Either way, both parties need to become a little more introspective before lamenting a loss, or even celebrating a victory.
Aside from leadership, there is another factor that many of the editorials I found provide only cursory attention: the nature of the district. The districts in Kansas, Montana, and Georgia are conservative, with a long history of electing Republican candidates. That does not that mean, of course, that a Democrat could not win in one or all of these districts at some point. There have been more legitimately stunning victories and defeats in the past, especially during primaries when candidates within the same party are battling for the nomination. The nature of the district tells the story of the voters, including their values, histories, and behaviors.
Furthermore, these special elections are not a referendum on Donald Trump when they take place within conservative districts that historically elect Republican candidates. Mr. Trump enjoys an approval rating above 80% among self-identified Republicans. It is only after factoring in Democrats and Independents that his approval rating sinks to below 40%. This matters a whole lot more when it comes to national elections, battleground states, and moderate districts. To be clear, it is not the 40% national approval rating that really mattered in these special elections, but the 80% Republican approval rating that matters because these districts are traditionally conservative.
This essay is not to minimize Democratic efforts throughout this campaign. Jon Ossoff's loss, as The Economist puts it, is a "Disappointment for Democrats after a Fiercely Fought Congressional Race." There was a lot of financial and human capital injected into both campaigns, an acknowledgement from both sides that this could be a vulnerable seat. In the end voters elected a candidate they feel will best represent their interests and values, one who is similar to other candidates they have sent to Congress in the past.
And now, as Jon Stewart would say, your moment of Zen: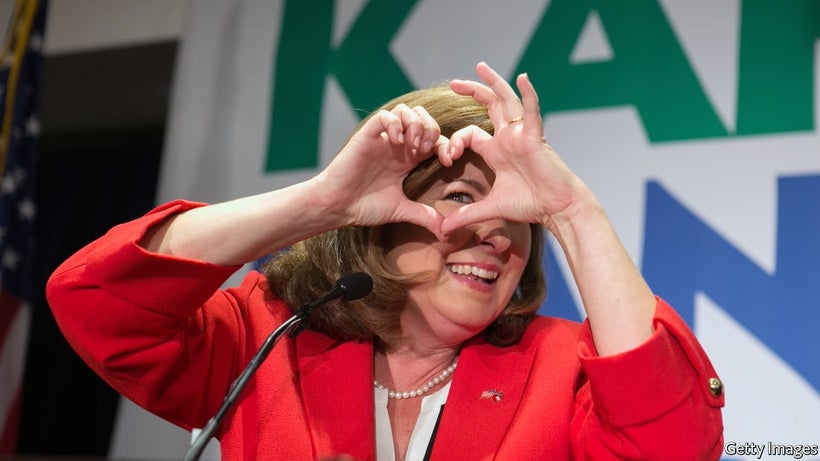 Calling all HuffPost superfans!
Sign up for membership to become a founding member and help shape HuffPost's next chapter
This post was published on the now-closed HuffPost Contributor platform. Contributors control their own work and posted freely to our site. If you need to flag this entry as abusive,
send us an email
.