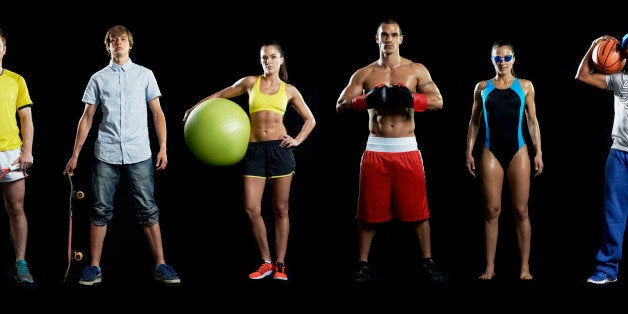 Questions of diversity, equity and inclusion are at the forefront of the nation's cultural agenda--manifest in election politics and on college and university campuses which have seen engagement and activism on a myriad of issues. I believe that each forum and each discussion on these issues moves our institutions forward and leads to self-improvement and the hope of real progress. We must always strive to make sure that our nation's campuses reflect the great diversity that is the hallmark of our nation, particularly in hiring at our most senior administrative and academic positions. Certainly, more can be and is being done.
In recent weeks, athletics and sporting events have increasingly become venues for public protest and discussion. Here, too, we must work toward having those in senior positions in athletics administration and coaching on our nation's campuses reflect a broad cross-section of our multicultural society--not to mention the teams that they represent.
According to a 2014-15 National Collegiate Athletic Association (NCAA) survey, fewer than 10 percent of athletics directors at U.S. colleges and universities are African-American. Ethnic minorities hold only 13 percent of leadership positions in athletics administration. And only about 40 percent of head coaches in women's sports are women.
There are some that look at this problem and point to complex structural and economic barriers that stand in the way of progress. But I believe that some of the "old school" networks in intercollegiate athletics remain in force. Recently, I spoke to a former university president whose friend received a job offer as an athletic director with a single phone call. That is the old system at work, a system that will restrict us to an incremental path that will prevent substantial progress.
In a move to break down these systemic barriers, the NCAA has taken a tangible step toward achieving needed change. The organization has rolled out a pledge initiative that urges all presidents and chancellors to commit their institutions to practices that will emphasize ethnic, racial and gender diversity when conducting searches for athletics administrators-including coaches and athletic directors.
This represents an important move both for inclusion and for the education and mentoring that is so much a part of the athletic experience on our campuses. As we consider senior positions in intercollegiate athletics, it is critical that we think about who is on the playing fields, on the courts and in the pools. Today's student-athletes represent all ethnicities, races and gender identities--classes of students that are more diverse than ever before.
There are enormous benefits for students--including for women and student-athletes of color--to have role models from diverse backgrounds, perspectives and experiences. With the help of such mentors, student-athletes who present strong leadership traits can directly benefit and be encouraged to pursue their own path to leadership, which can lead to a new generation of coaches and executives. This will help ensure diversity and inclusion in our leadership and will spark positive institutional change across the entire landscape of higher education.
I commend the NCAA and its leadership for taking on this pledge to strongly urge its member institutions to take proactive steps toward inclusion. This has been a priority issue of the American Council on Education (ACE) for many years. For instance, ACE's Moving the Needle: Advancing Women in Higher Education Leadership initiative asks presidents of colleges, universities and related associations to help achieve the goal that by 2030, half of U.S. college and university chief executives are women. Likewise, presidents must lead by example when it comes to providing access to career opportunities that are supportive of the retention and advancement of coaches, administrators, faculty and others from diverse backgrounds. A number of other organizations are also doing good work in this area, including the National Association of Collegiate Women Athletics Administrators, which has worked closely with the NCAA to launch this pledge.
Fostering diversity and inclusion, whether in athletic or academic ranks, is hard work--it will not happen overnight, nor will one organization or institution be able to do it alone. But the pledge from the NCAA is a significant step in the right direction. It is critical that we harness the collective power of our institutions to effect positive change in this area, not just for student-athletes, but for all students across the enterprise.
Calling all HuffPost superfans!
Sign up for membership to become a founding member and help shape HuffPost's next chapter